Help yourself: Arrieta tallies two hits in no-no
Cubs ace continues trend of unhittable pitchers supplying offense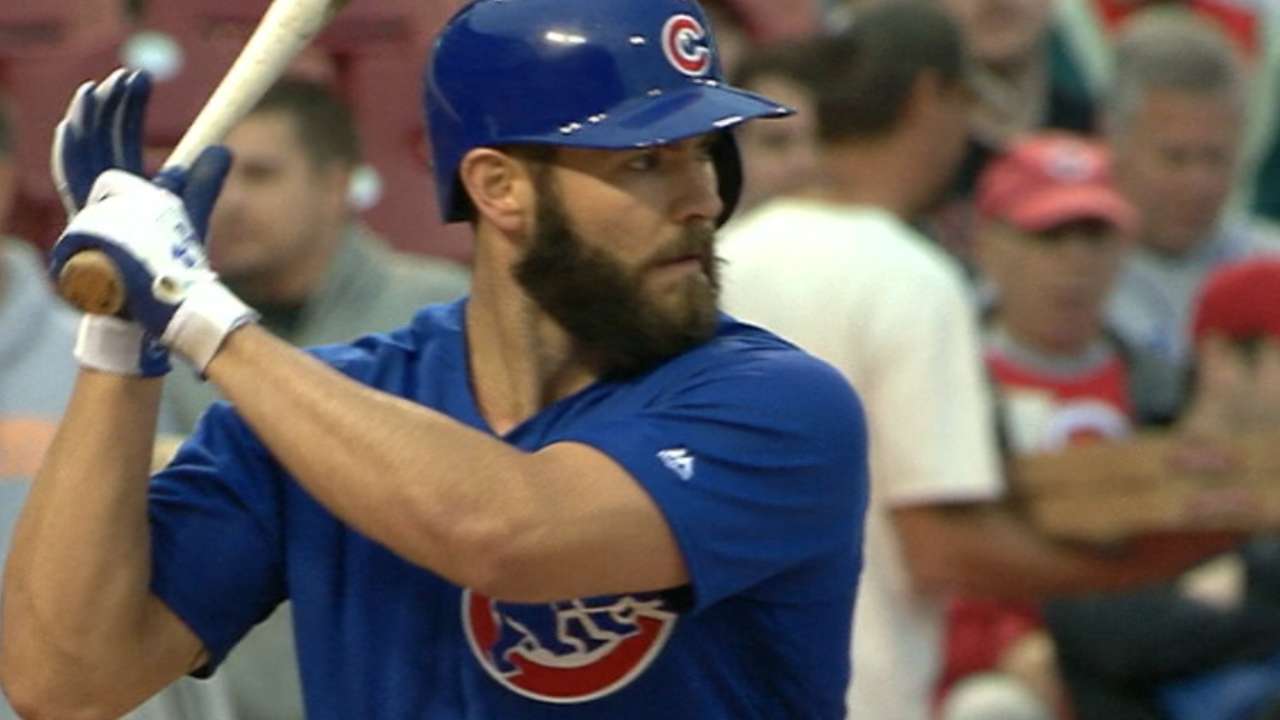 Throwing a no-hitter is impressive. Doing it while out-hitting the opposing team by yourself is even more special.
Yet somehow, that has become the norm over the past few seasons. The Cubs' Jake Arrieta continued the trend in Thursday night's 16-0 victory over the Reds at Great American Ball Park, going 2-for-4 with a pair of singles and a walk.
Including Arrieta's performance, the last eight pitchers who have completed their no-hitters in a National League park also have recorded at least one hit at the plate.
Jake Arrieta's second no-hitter
•
Pair-rieta: Jake's 2nd no-no a drubbing
•
Did you know? Facts from Arrieta's 2nd no-no
•
There's no-no doubting Arrieta's greatness
•
Rogers: Arrieta simply the best
•
Ross 'on cloud nine' after Arrieta's no-hitter
•
Arrieta 3rd Cub with multiple no-nos
•
Help yourself: Arrieta tallies two hits in no-no
•
No no-no is complete without defensive gems
•
Reds get no-hit at home for 1st time since '71
•
All-time no-hitters by club
•
Full game coverage
•
Flashback: Arrieta no-hits LA in August 2015
Sights & sounds
Arrieta's second career no-no
All 27 outs
Arrieta finishes no-hitter
#THIS: Arrieta no-hits Reds
Must C: Arrieta's 2nd no-no
Arrieta discusses no-no
Maddon on Arrieta
Ross on catching Arrieta
Game gallery
The last pitcher to go hitless in such a game was the Dodgers' Clayton Kershaw, who was 0-for-4 against the Rockies on June 18, 2014. A week later, the Giants' Tim Lincecum began the streak with a 2-for-3 performance against the Padres that included a walk and two runs scored.
The group of six pitchers -- Arrieta and the Nationals' Max Scherzer have two no-hitters apiece -- have combined to go 12-for-26 (.462) with the bat. That includes four multihit games, by Arrieta, Lincecum, the Nats' Jordan Zimmermann and the Giants' Chris Heston. Arrieta went 1-for-4 in his first no-hitter, at Dodger Stadium last Aug. 30, Scherzer got one hit in both of his 2015 no-nos, and Cole Hamels accounted for the other one-hit game, last July 25.
It's a stunning streak, considering that Major League pitchers were batting .154 this season, entering Thursday, after batting .132 last year and .122 in 2014.
As for Arrieta, he has shown himself to be dangerous at the plate. After beginning last season in an 0-for-27 funk, he batted a highly respectable .231/.245/.404 the rest of the way, with a double, a triple and two home runs. In his first game at the plate in 2016, on April 10 at Arizona, he blasted a home run off the D-backs' Shelby Miller that soared a projected 440 feet, according to Statcast™.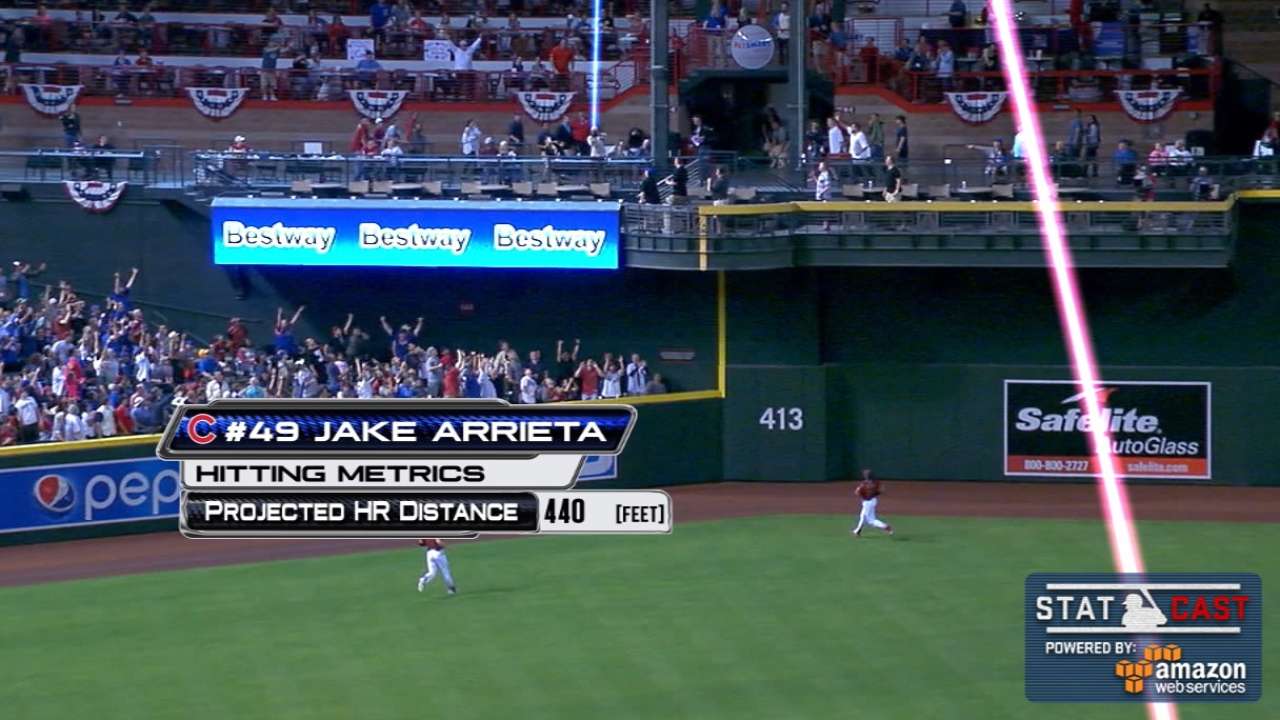 Andrew Simon is a reporter for MLB.com. Follow him on Twitter @AndrewSimonMLB. This story was not subject to the approval of Major League Baseball or its clubs.