Kennedy seeking answers on pre-set position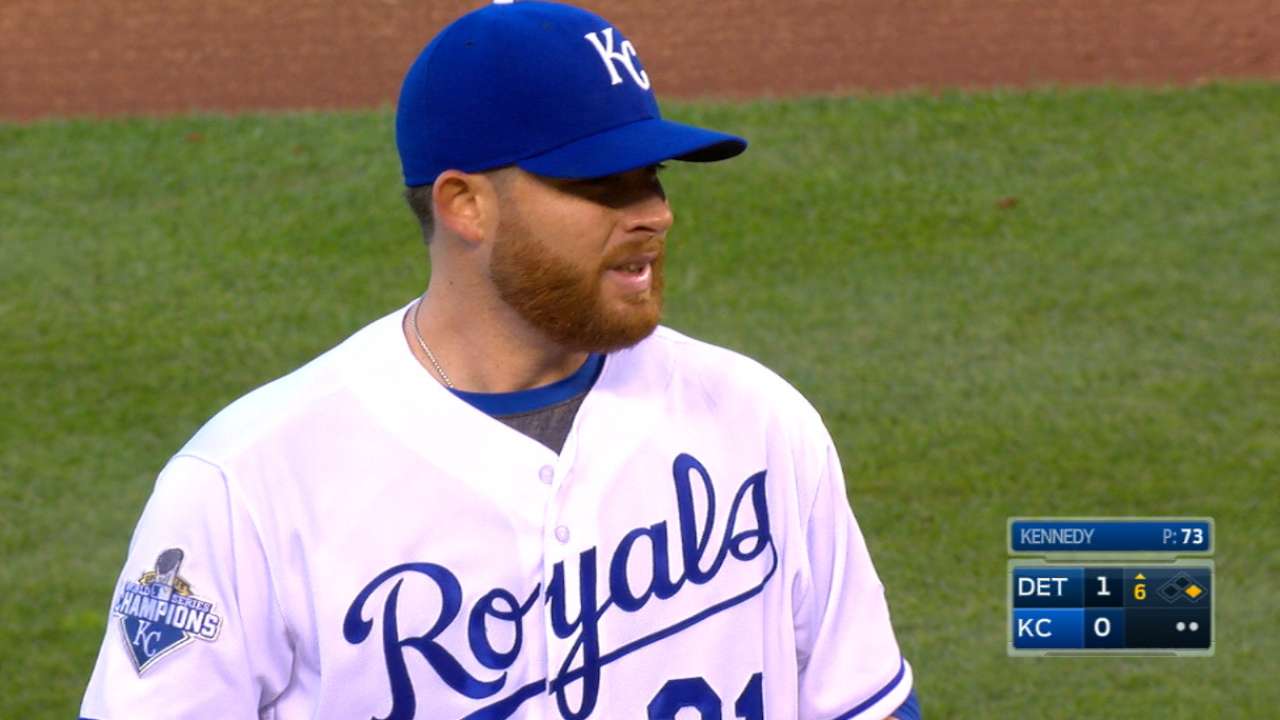 KANSAS CITY -- For the second consecutive outing on Wednesday night, Royals right-hander Ian Kennedy was questioned by an umpiring crew about the pre-set position of his hands.
It started last week in Houston when the umpiring crew instructed Kennedy to make at least one hand visible to the baserunner at first base during his pre-set.
The request startled Kennedy then.
"I'd been in this position with my hands my whole career," Kennedy said, "and no umpire ever had questioned me."
Kennedy tried to comply vs. the Astros, but he began to worry he was going to balk as he tried to get his hands where the umpires requested.
"I would really have been angry if they called me for a balk then," Kennedy said.
Kennedy was asked to re-position his hands in the pre-set again on Wednesday, though it came late in his outing.
"I don't know why they waited so long," Kennedy said.
Meanwhile, the Royals have been trying to get some answers as to why, all of a sudden, Kennedy's pre-set position is against the rules.
The Royals have talked to Major League Baseball and umpires.
"You're supposed to have separation [of the hands]," Royals manager Ned Yost said. "He's got separation. How much separation do you want? A mile?
"What we're trying to clarify is if [the hands] are supposed to be more separated [so the baserunner can see]. We're trying to get clarification, because what we're getting right now doesn't make much sense.
"MLB said that the issue was [the umpires] couldn't tell if [Kennedy] was in the windup or the stretch. No, that's not the issue. We'll just find out [through another source]."
Jeffrey Flanagan is a reporter for MLB.com. Follow him on Twitter at @FlannyMLB. This story was not subject to the approval of Major League Baseball or its clubs.