MLB.com Columnist
Mike Bauman
You can't keep a good Twins team down too long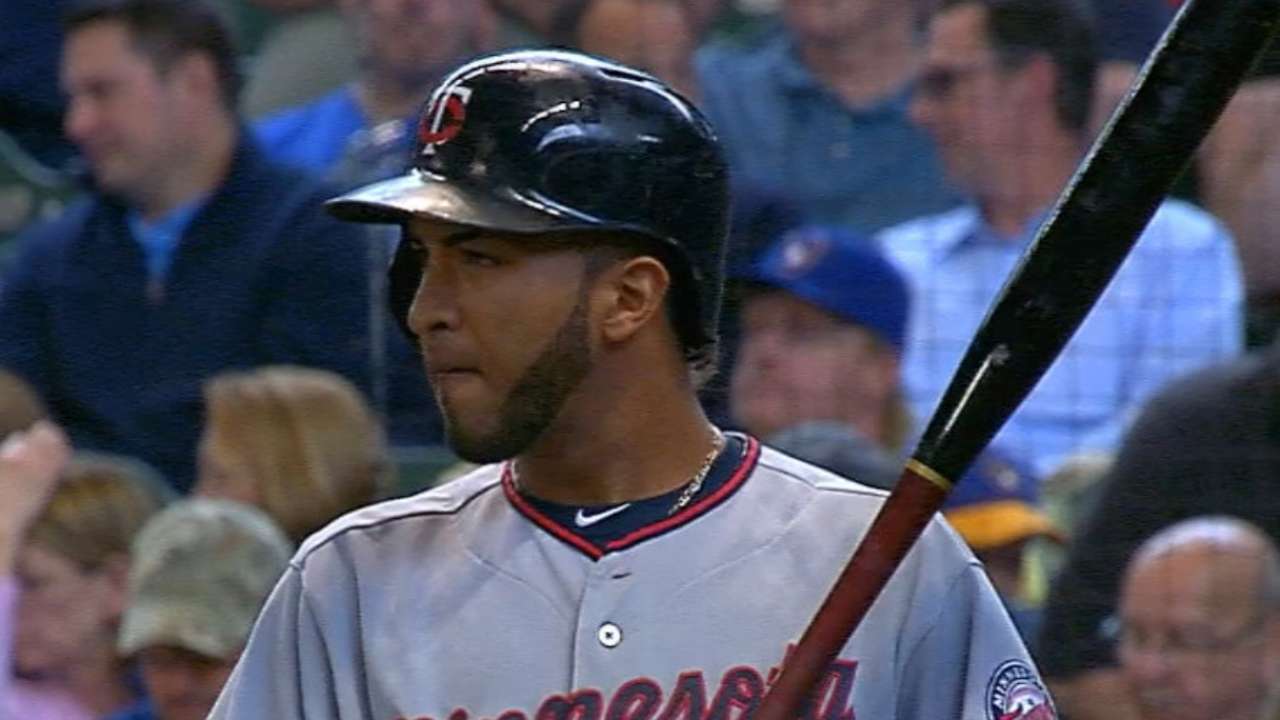 MILWAUKEE -- For a time Thursday, the Twins were very good in two of baseball's three basic categories. Later, they were very good in all three.
These were the hoped-for Twins in an 8-1 victory over the Brewers looking much more like their better selves than their 5-11 record.
Pitching and defense were fine for Minnesota throughout this game. Its offense, which had been dwelling in the desert for the first nine games of the season, emerged fully later in the day, scoring five runs over the last three innings.
Ricky Nolasco gave the Twins 6 1/3 fine innings, giving up one run on five hits with one walk and seven strikeouts, to pick up his first win. Now in the third year of a four-year contract, with a 2.66 ERA over his first three starts, he appears to be the pitcher Minnesota hoped he would be in the first place.
And the Twins played errorless baseball in the field, occasionally stellar, errorless baseball. Second baseman Brian Dozier turned a screamer up the middle from Scooter Gennett into a groundout with a diving stop in the third; shortstop Eduardo Escobar made a diving catch of a liner hit by Aaron Hill in the seventh.
It was interesting that after Oswaldo Arcia hit a 445-foot, two-run home run Wednesday night, he was not in Minnesota's lineup Thursday. But to say that he had a bad evening defensively in left on Wednesday night would risk only understatement.
So Thursday, Eddie Rosario moved from center to left and the multitalented Byron Buxton started in center. This was a better defensive outfield than the one with Arcia in it, even though this one had less power potential. But it paid off in more ways than one.
Twins manager Paul Molitor was asked if he was subscribing to the baseball philosophy that said if a team was struggling to score runs it should put its best defensive team on the field and focus on run prevention.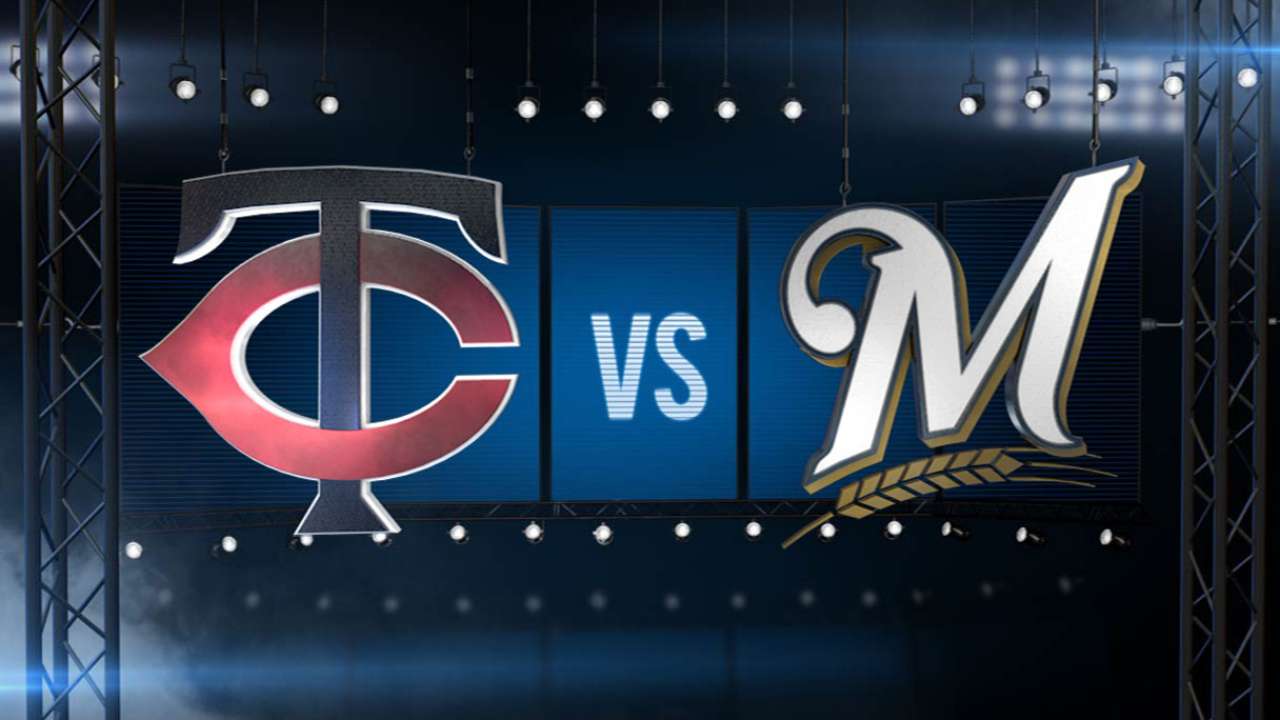 "It comes to into play," Molitor said of defense-first managing. "Like most things in this game, it's not black and white."
Molitor said that his best outfield defense would include Max Kepler in right. But that would take Miguel Sano out of the lineup. The middle of the order is already missing designated hitter Byung Ho Park for Interleague games in the National League cities, so that's not a realistic option.
The Twins' offense awoke in stages Thursday. The first thing to do was to get a hit with the bases loaded. Minnesota had been 0-for-10 in this category this season. With the bases loaded and one out in the first, Rosario beat out an infield hit to plate a run. Escobar then drove in a run with a groundout. This was not exactly a deluge, but it was a breakthrough.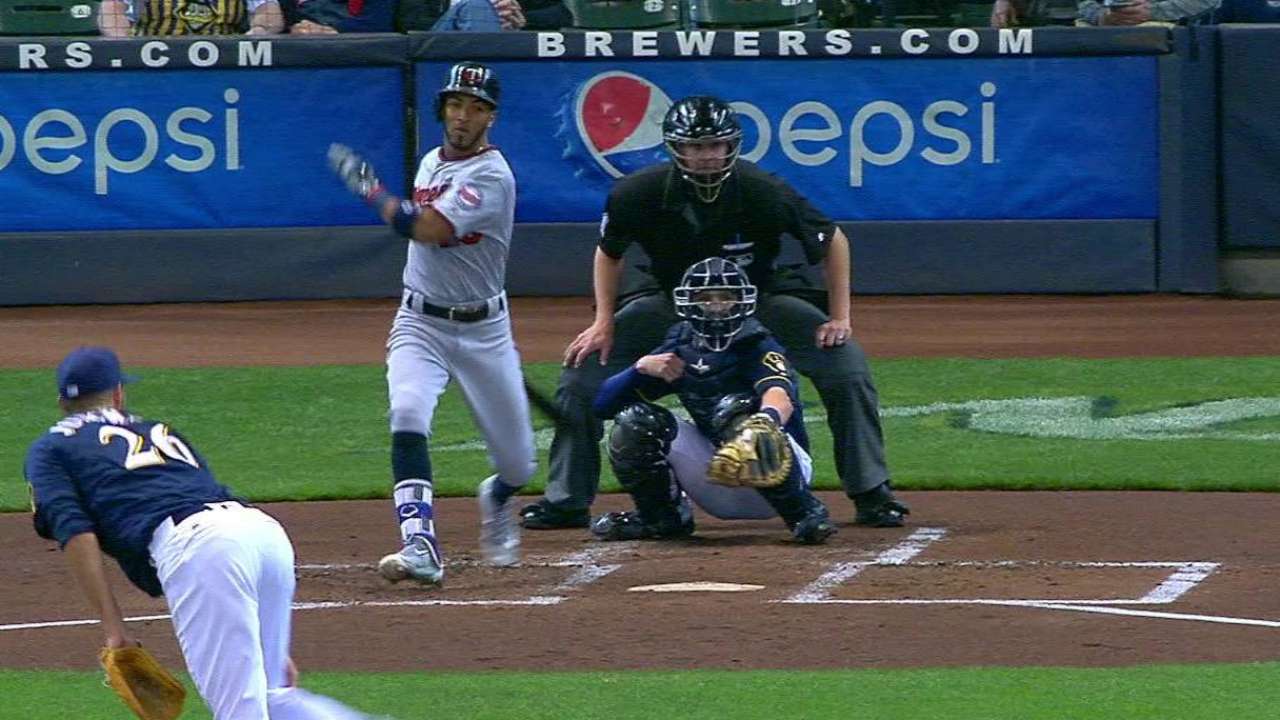 "Did you see me look up at the press box after Rosario legged that one out?" Molitor said with a smile. "1-for-11; we missed a couple after that, but at least we're on the board."
An honest accounting must include the fact with the bases loaded and no outs in the fifth, the Twins failed to score. Brewers reliever Chris Capuano struck out Escobar and got John Ryan Murphy to hit into a double play.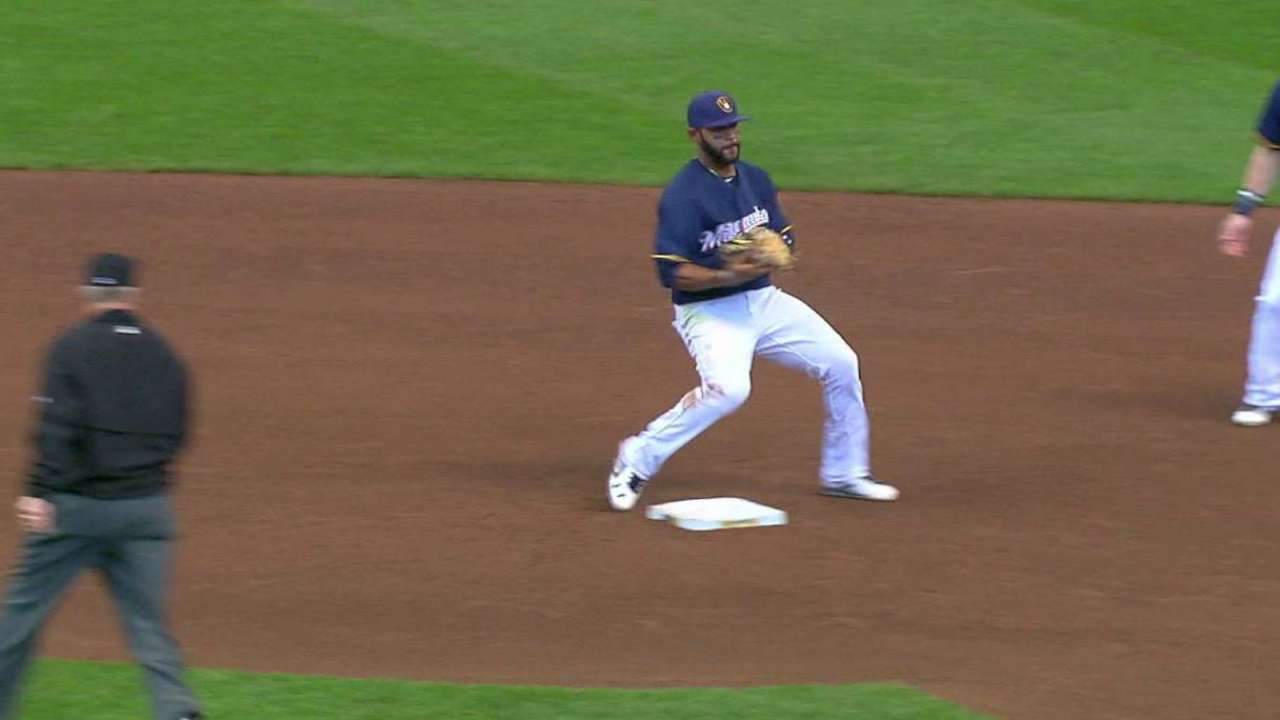 But the young Twins with the bats gradually emerged. Rosario had four hits. Sano had a home run, a single and three walks.
Dozier, who also homered, was greatly encouraged by the showing of his teammates.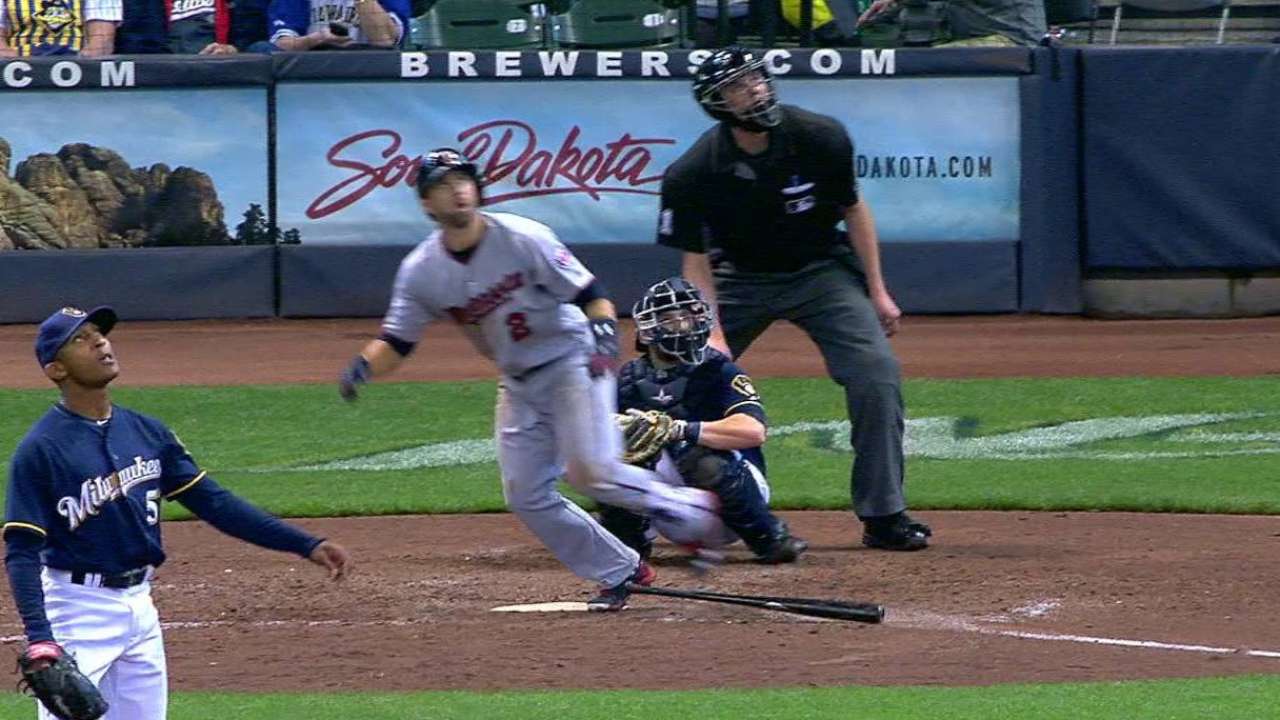 "Sano, you can see these past four or five games is really starting to swing the bat, not just a couple of home runs but his approach; drawing walks, not missing the pitches over the plate, that kind of thing," Dozier said. "He starts heating up, that's going to be huge for us. He's doing that now. Rosario, he had a run of bad luck to be honest with you. Everybody looks at the numbers, but he's hit some balls hard. Those two guys getting hot now, that's huge for us."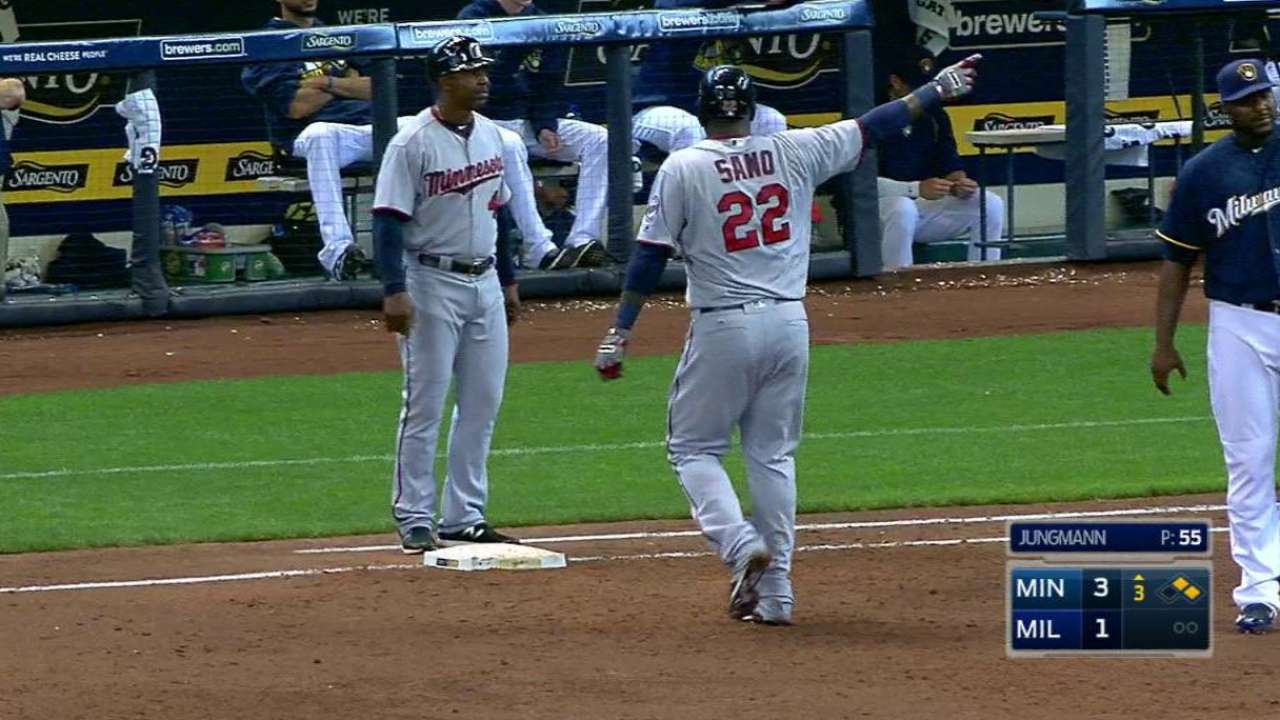 And to further accentuate the impact of the young talent, Buxton created a run from sheer speed in the eighth. He hit a ball to left that would have been a routine single for the vast majority of the baseball world. Buxton, sprinting, turned it into a double. Then he took third on an errant pickoff attempt. Buxton scored on a fly ball to medium right, beating an accurate throw from a strong-armed right fielder in Domingo Santana.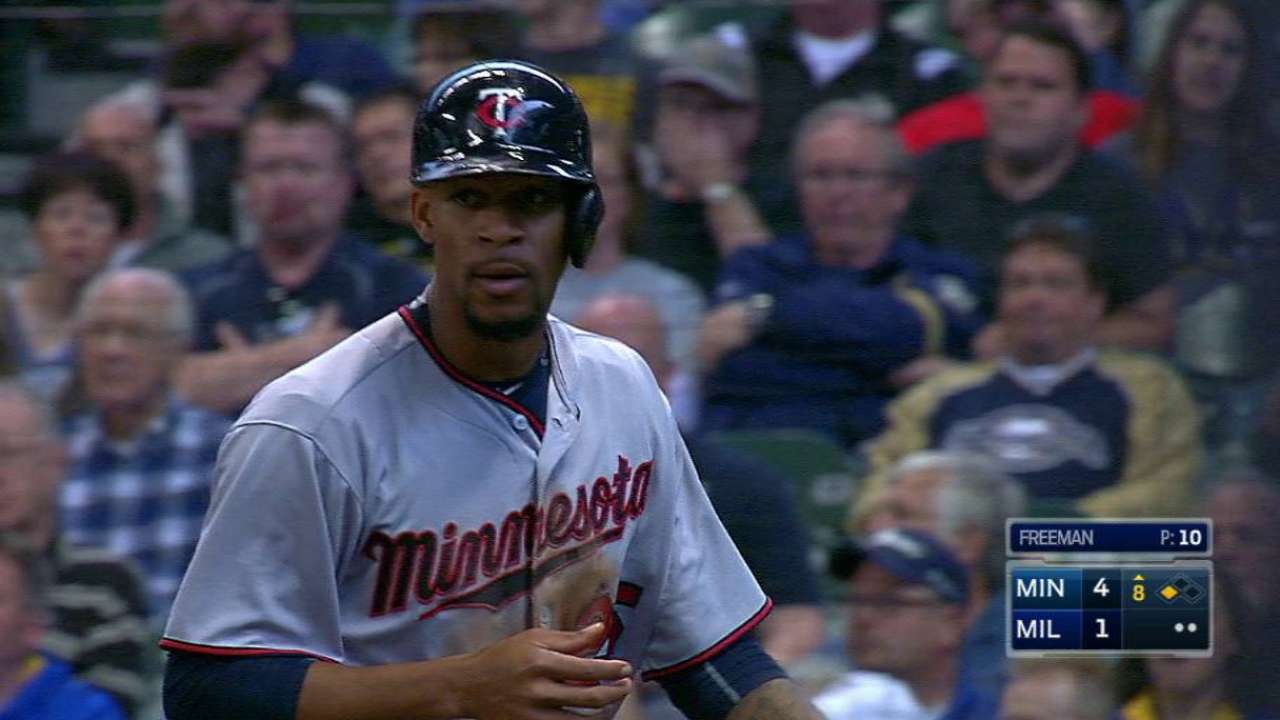 "I think everyone knows that he's in a different caliber as far as speed," Molitor said of Buxton.
If they didn't know before, this sequence would convince them. All the way around, this was a fine afternoon for Minnesota. The Twins needed a substantial step in the right direction, and they found several ways to take it.
Mike Bauman is a national columnist for MLB.com. This story was not subject to the approval of Major League Baseball or its clubs.