Cubs pitchers proving equally lethal from plate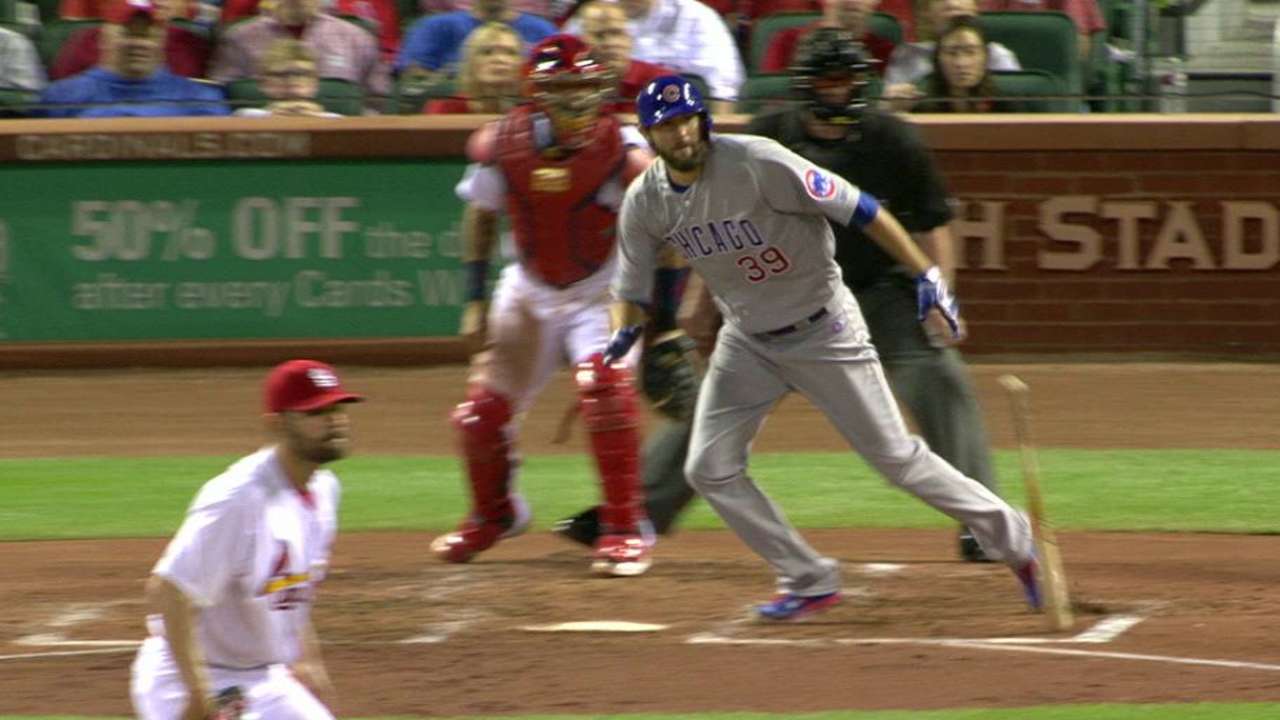 CINCINNATI -- Cubs pitchers can rake.
Chicago hurlers have collectively driven in seven runs this season. If you ranked team designated hitter production in the American League going into Thursday's game, those seven RBIs would tie them for seventh.
"They all handle the bat well," manager Joe Maddon said. "Our guys work at it, and they do a great job."
In addition to working on their mechanics and game plans, pitching coach Chris Bosio has the pitchers hitting daily.
"We don't want to just be an out," said Jason Hammel, who delivered a two-run game-winning single on Tuesday against the Cardinals and is 2-for-6 this season with three RBIs. "Bos is instrumental in that. We do hit every day and try to not necessarily work on things but want to stay fresh. Obviously, we're up there most of the time to bunt, but we're athletes, and we understand that if we can somehow put it in play, we can make things happen. Right now we're taking it very seriously, and I'm sure it will continue."
Entering Thursday, Cubs pitchers were batting .212, second in the National League to the Pirates.
"Our pitchers can rake, and our best hitter [Travis Wood] is in the 'pen," Hammel said of the lefty, who has nine home runs and a .182 batting average in his career.
Jake Arrieta has hit a home run, and John Lackey has two RBIs so far. In his most recent start, Jon Lester hit a double.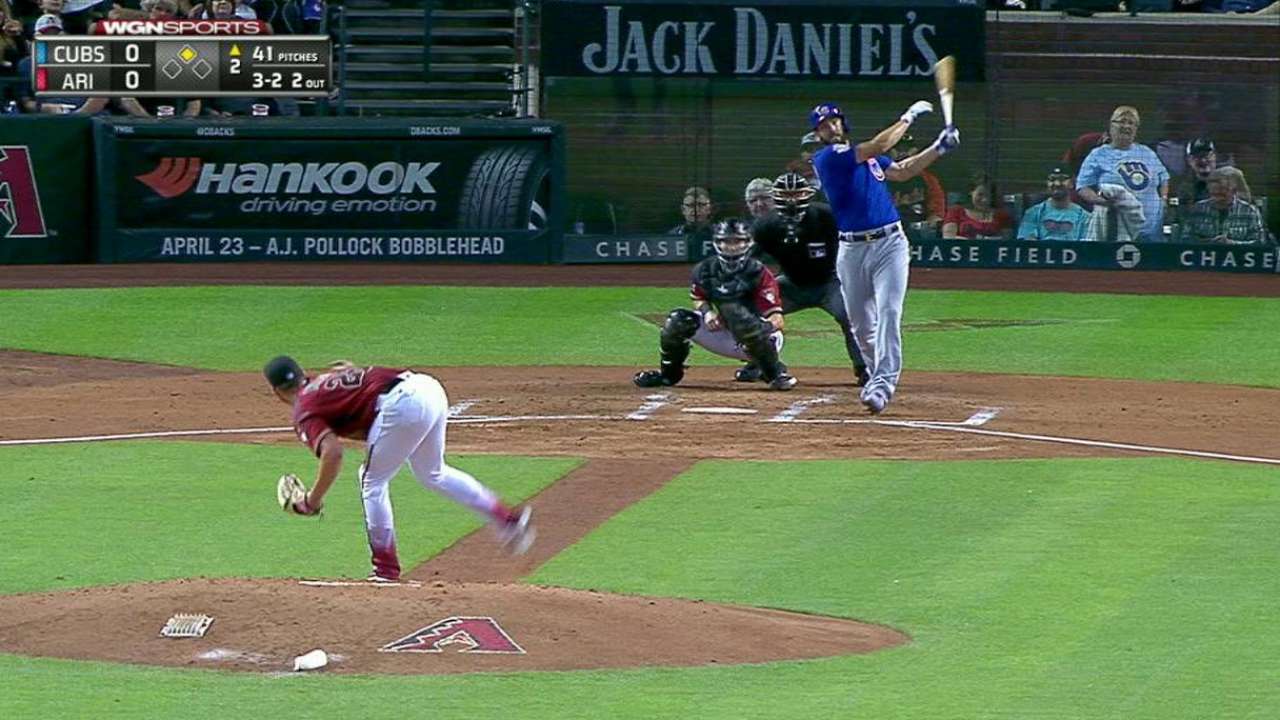 "I have no doubt they're going to hit -- and hit well -- all year," Maddon said. "They have legitimately good swings. I don't think it's luck. They work at it, and they're good athletes. I'm not afraid to let them swing the bat. I don't think it's a 'must bunt' situation when they come up to the plate."
Hammel did play first base and was used as a DH in high school when he wasn't pitching.
"We all have an idea up there," Hammel said.
Carrie Muskat is a reporter for MLB.com. She writes a blog, Muskat Ramblings. You can follow her on Twitter @CarrieMuskat and listen to her podcast. This story was not subject to the approval of Major League Baseball or its clubs.