Danks working on winning with veteran guile
Southpaw allows two earned runs over six innings against Angels
CHICAGO -- The White Sox lost a winnable game, 3-2, against the Angels on Thursday afternoon at U.S. Cellular Field.
It was winnable in the sense that John Danks bobbed and weaved through six innings but gave his team a fighting chance despite issuing five walks and allowing five hits.
"Shoot, at this point, I'm not worried about how it looks," said Danks, who fell to 0-3 with a 6.23 ERA over his first three starts. "I'm pleased to keep us in the game. But certainly need to be sharper than that, and we will. It's just a step in the right direction, I would say."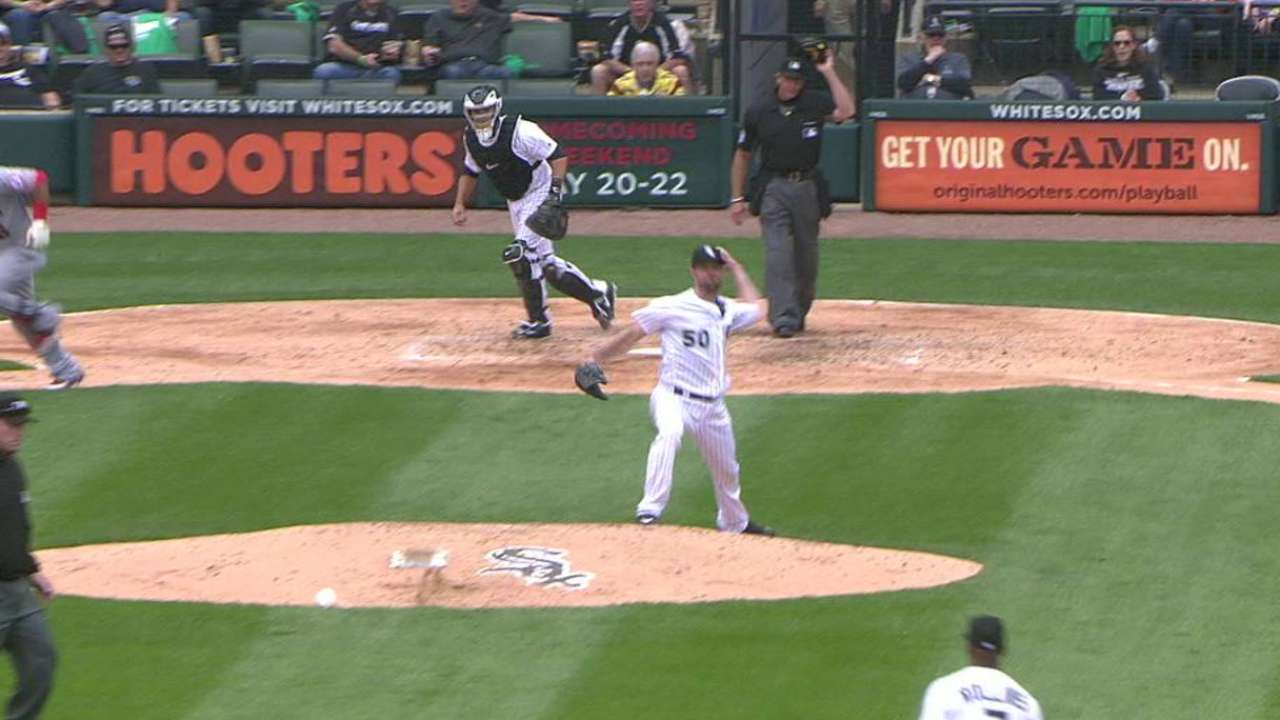 "I don't know if his control was all that great, but he was able to get a ground ball when he needed it," White Sox manager Robin Ventura said. "He was able to find his way out of it, a little Harry Houdini to get out of some jams."
Danks did not have a perfect inning during any of his six. He walked Andrelton Simmons and Mike Trout with one out in the first and went 3-1 on Albert Pujols before inducing a popup to shortstop Jimmy Rollins and escaping unscathed. He put the first two men on in the second but ended the rally on a Craig Gentry double-play grounder.
Once one of the steadier starters in the American League, Danks now is about winning with guile as opposed to pure stuff. His fastball maxed out at 90.2 mph, but aside from one mistake in the fifth to Trout, one of the game's best players, he presented the White Sox a winning opportunity.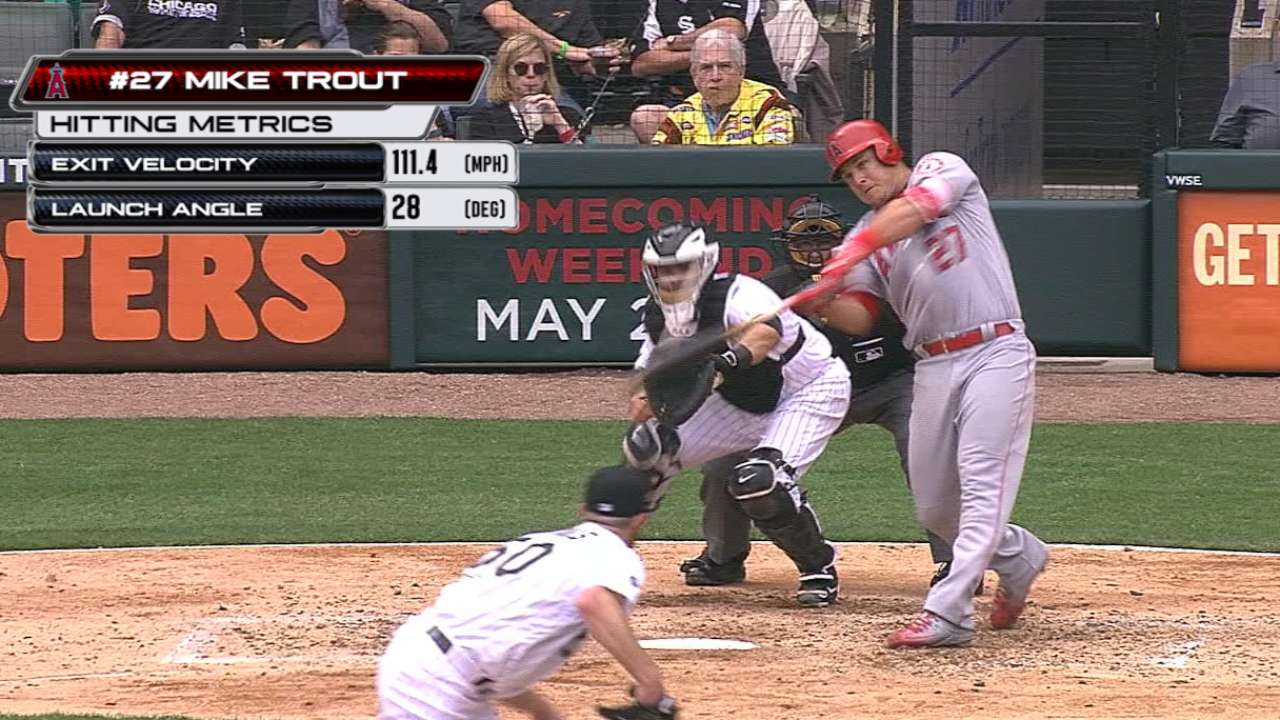 Jered Weaver, and his fastball topping out at 86.1 mph, continued the White Sox offensive woes and prevented any potential support of Danks.
"There were a couple of points we needed a ground ball, and we were able to get it, and these guys were able to make a play behind me," Danks said. "There's certainly a ways to go, but it's definitely getting there. Maybe without the walks, it's a different ballgame."
"That's the part, if you're not scoring much, any little thing like that is going to get you," Ventura said. "We need to score some runs."
Maybe with a little more production as the White Sox had in the ninth against closer Huston Street, Danks doesn't slip to 0-6 with a 6.21 ERA over his last six starts. The White Sox came within a few feet of Austin Jackson launching a walkoff three-run homer, leaving Todd Frazier, who homered in the ninth, looking at positives instead of negatives.
"Pitchers have been doing their jobs, and we've been up and down a little bit," Frazier said. "To say we've been scuffling, that's the wrong term. We've been playing well. We haven't been getting eight, nine or 10 runs a game, but we've been winning. Pitchers do their job, and we find a way to get a couple of runs, we'll take 2-1 wins every day of the week.
"Everybody thinks all the sudden something happens and let's go back, and they aren't hitting. No, we had a good day yesterday and a good day the day before. Let's think about the positives."
Scott Merkin is a reporter for MLB.com. Read his blog, Merk's Works, follow him on Twitter @scottmerkin, on Facebook and listen to his podcast. This story was not subject to the approval of Major League Baseball or its clubs.