Trout showing signs of former MVP self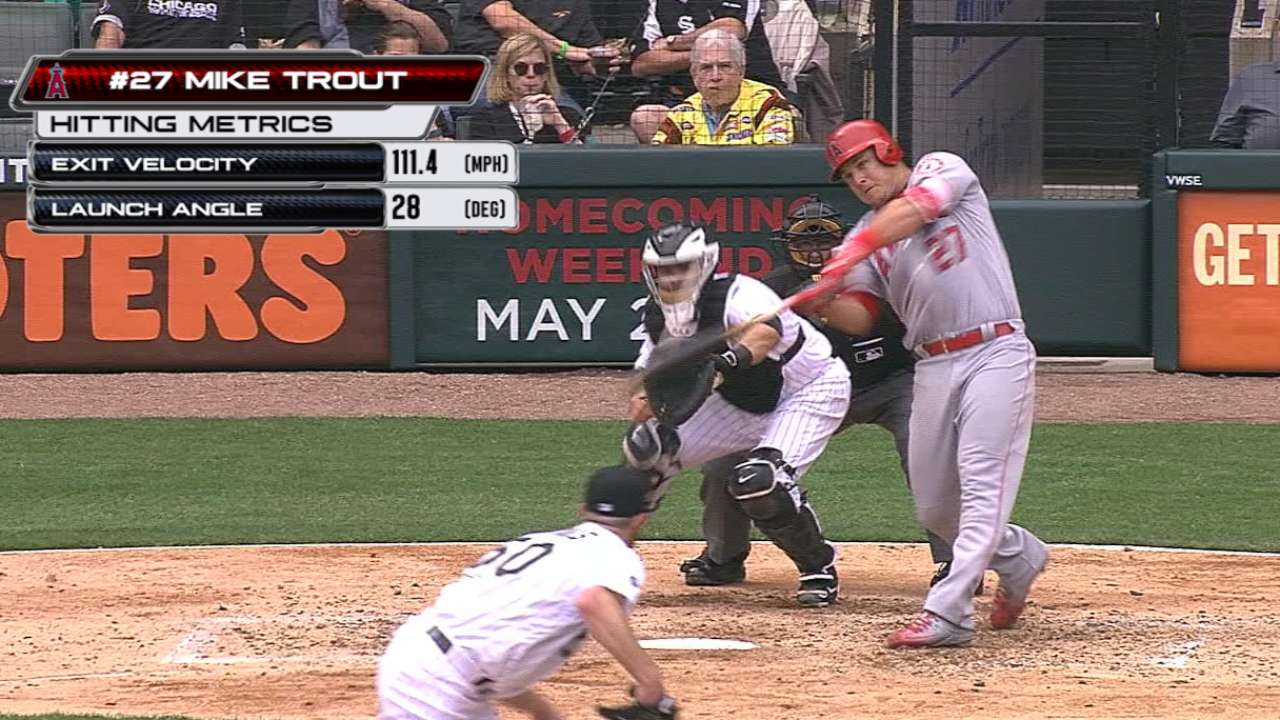 CHICAGO -- Mike Trout knew what he was doing wrong. He was getting his left foot down too late, which caused his stride to lengthen and his timing to suffer. It was merely a matter of implementing an adjustment into the games, and now, it seems, he is.
Trout was on base all four times he came to bat in the Angels' 3-2 victory over the White Sox on Thursday afternoon. One of those times was very brief, because he jogged through all of them after unleashing a two-run homer off starter John Danks in the fifth.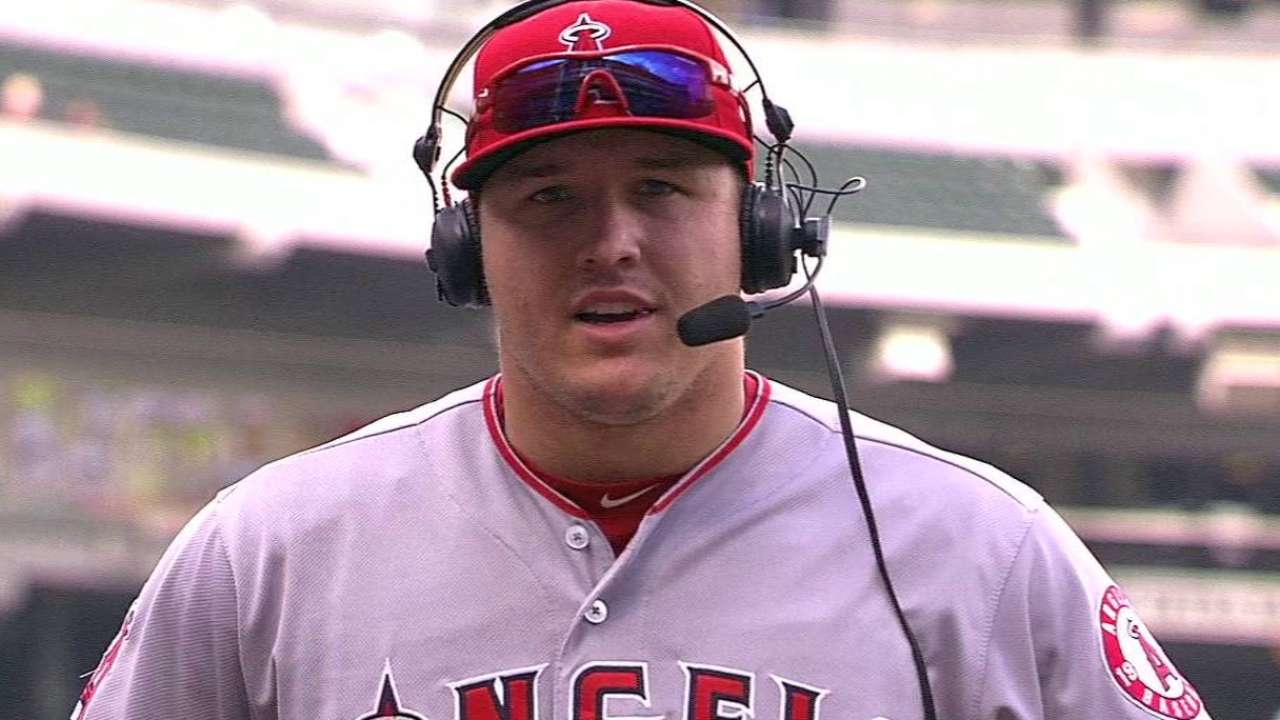 When he finished Tuesday's game, his slash line sat at .220/.333/.340. Since then, Trout has reached base seven of eight times, with four singles, two walks and one home run, on a ball that left his bat at 111.4 mph.
"I'm not trying to do too much; just hit some balls up the middle," said Trout, now batting a healthy .286/.397/.446. "My timing's been on, and I've been putting good swings on balls."
Alden Gonzalez is a reporter for MLB.com. Follow him on Twitter @Alden_Gonzalez and Facebook , and listen to his podcast. This story was not subject to the approval of Major League Baseball or its clubs.