Miller loses strike zone, exits in third inning
D-backs starter issues four straight walks in first start after hurting hand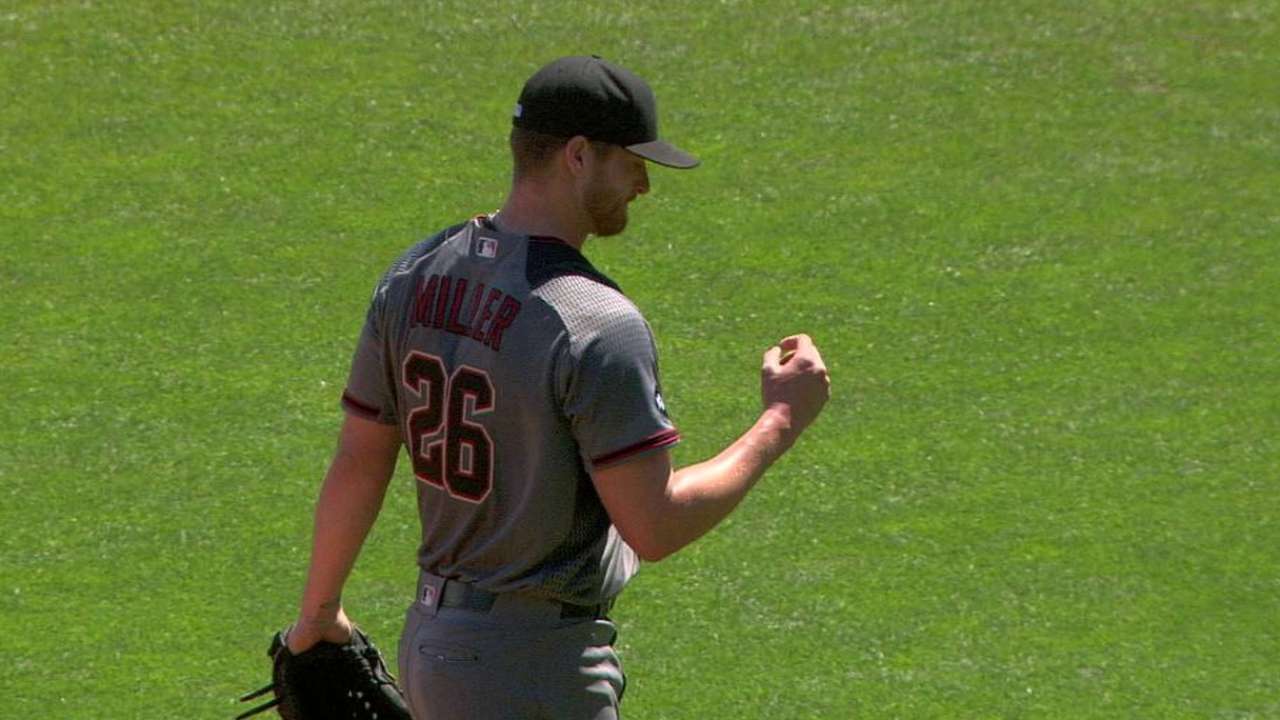 SAN FRANCISCO -- For the second straight start, D-backs right-hander Shelby Miller struggled with his command and departed the game early.
In Thursday afternoon's 6-2 Arizona victory over the Giants, Miller walked the first four batters of the third inning before being removed in favor of Tyler Wagner. Overall, Miller walked five and threw just 23 of his 55 pitches for strikes.
"It's been rough," Miller said. "It's tough to go out there and perform like that. I'm definitely upset about it. I'm definitely not pitching up to the capabilities of what I'm capable of doing."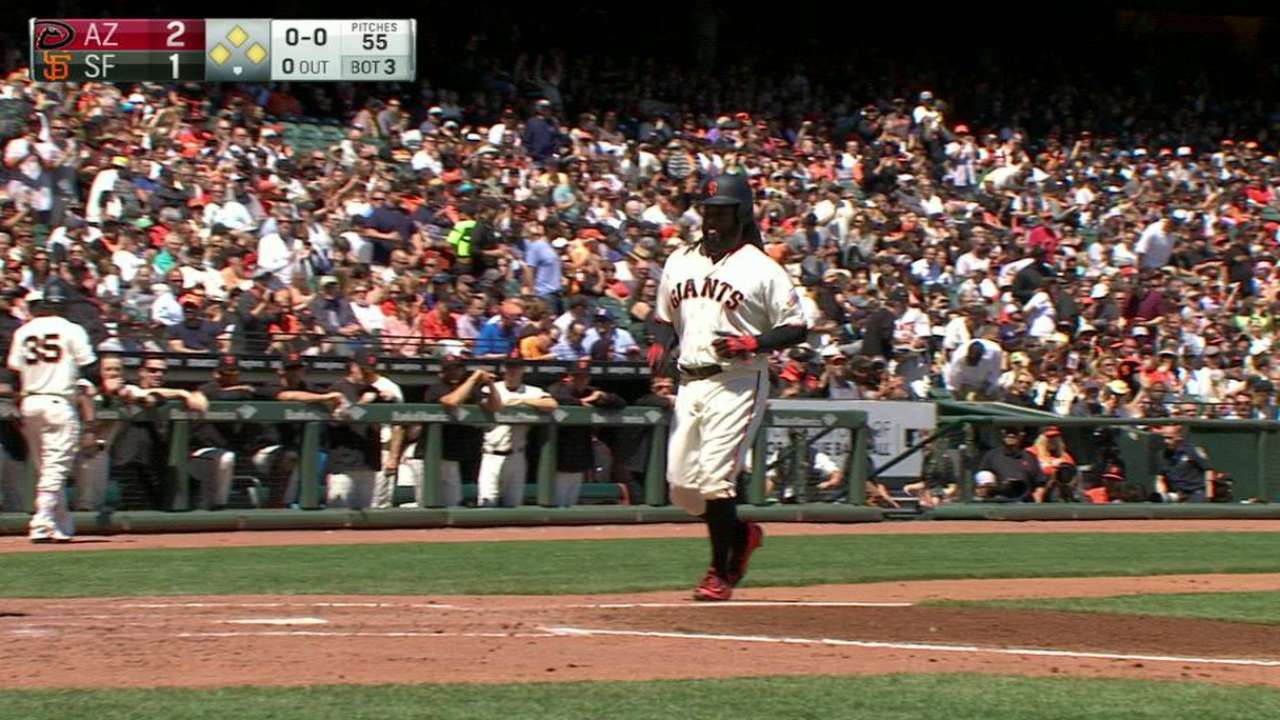 In his prior start against the Padres, Miller was forced to leave the game with two outs in the second inning after banging his hand on the mound twice during his follow-through. In that inning in San Diego, Miller also walked in a run.
During his between-starts bullpen session, Miller worked with pitching coach Mike Butcher on his mechanics in hopes of not hitting his hand again on the mound.
"I felt like I'm just mechanically off," Miller said. "I'll have a couple of good innings here and there, and then things kind of fell out of whack for me in the third. I didn't feel like I could get the ball in the strike zone. I was trying to maybe overthink a little bit too much mechanically and kind of beat myself there."
Television replays appeared to show that Miller did scrape his hand on the mound, this time on his second-to-last pitch of the game, but Miller said he did not.
"On days like that, you're out there battling yourself," Miller said. "Not just today, but in the past, I've been kind of battling my mechanics a little bit. I'm more so just trying to get back to where I was maybe last year. I've got a lot of video to watch. I've got to figure something out, for sure."
Luckily for the D-backs, Wagner turned in an outstanding performance in tossing five shutout innings.
Steve Gilbert has covered the D-backs for MLB.com since 2001. Follow him on Twitter @SteveGilbertMLB. This story was not subject to the approval of Major League Baseball or its clubs.