Bochy liking results of unusual batting order
Pitcher hitting 8th in front of Pagan working out well for Giants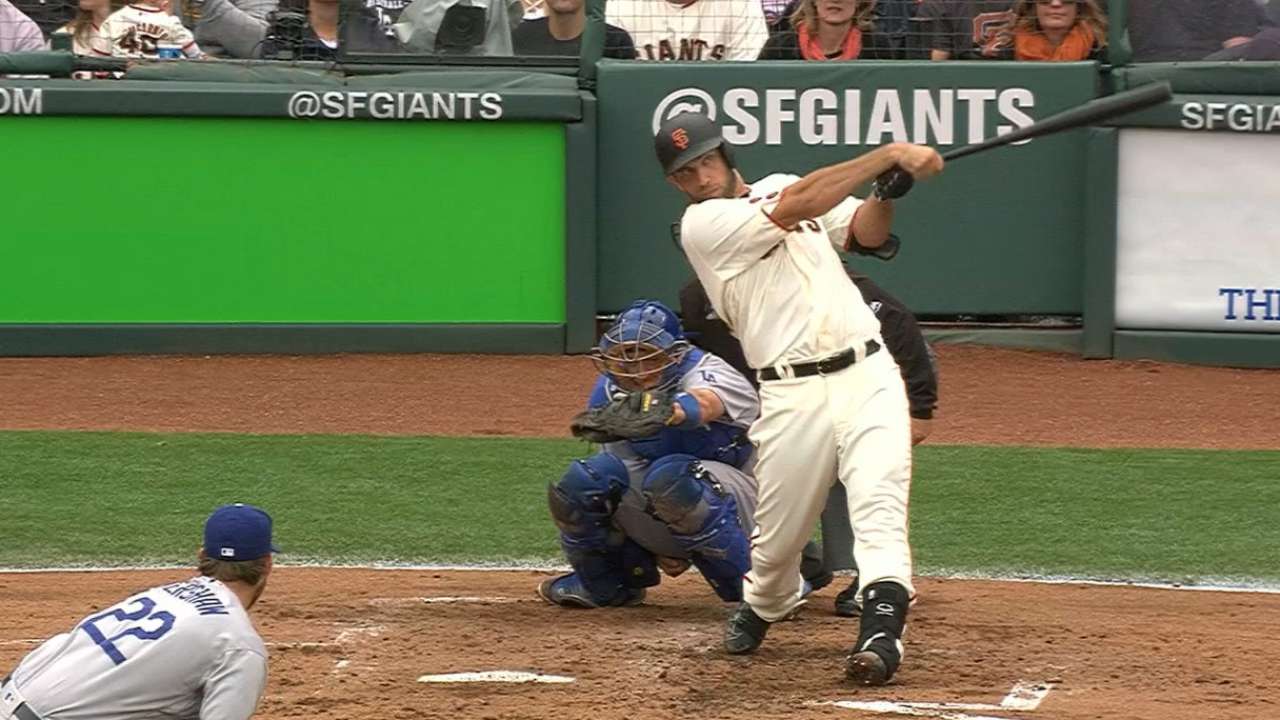 SAN FRANCISCO -- Giants manager Bruce Bochy decided to shake things up with his lineup Thursday afternoon and penciled pitcher Johnny Cueto into the No. 9 spot. While most teams have their pitcher bat last, it's a rarity this season for Bochy, who has gone with an unconventional approach most of the time.
Thursday's series finale against the Arizona Diamondbacks marked just the fourth time in 17 games that the Giants had their pitcher batting ninth. On most days, that spot has been reserved for outfielder and former leadoff hitter Angel Pagan, while the pitchers have hit in the No. 8 hole.
"Overall, I think it's worked out a little better than I expected," Bochy said. "There have been moments in the game where it's come up and you say, 'Well, we would have been better served with the pitcher batting ninth,' which is going to happen. Overall, it's gone well. If it hadn't, I would switch."
Part of the reason is the Giants have a pitching staff that hits better than many -- anchored by Madison Bumgarner, who has 12 career home runs, including one this season. San Francisco's pitchers are batting a collective .171, which is ninth-highest in the Majors, while their .286 slugging percentage is fourth overall.
It should be noted, too, that the only games in which San Francisco has batted its pitcher ninth have been on days when Buster Posey has been held out of the starting lineup. With his lineup depleted of its best hitter on those days, Bochy has gone with the traditional lineup.
A good deal of credit also goes to Pagan, who has bounced back nicely after hitting .262 in 2015.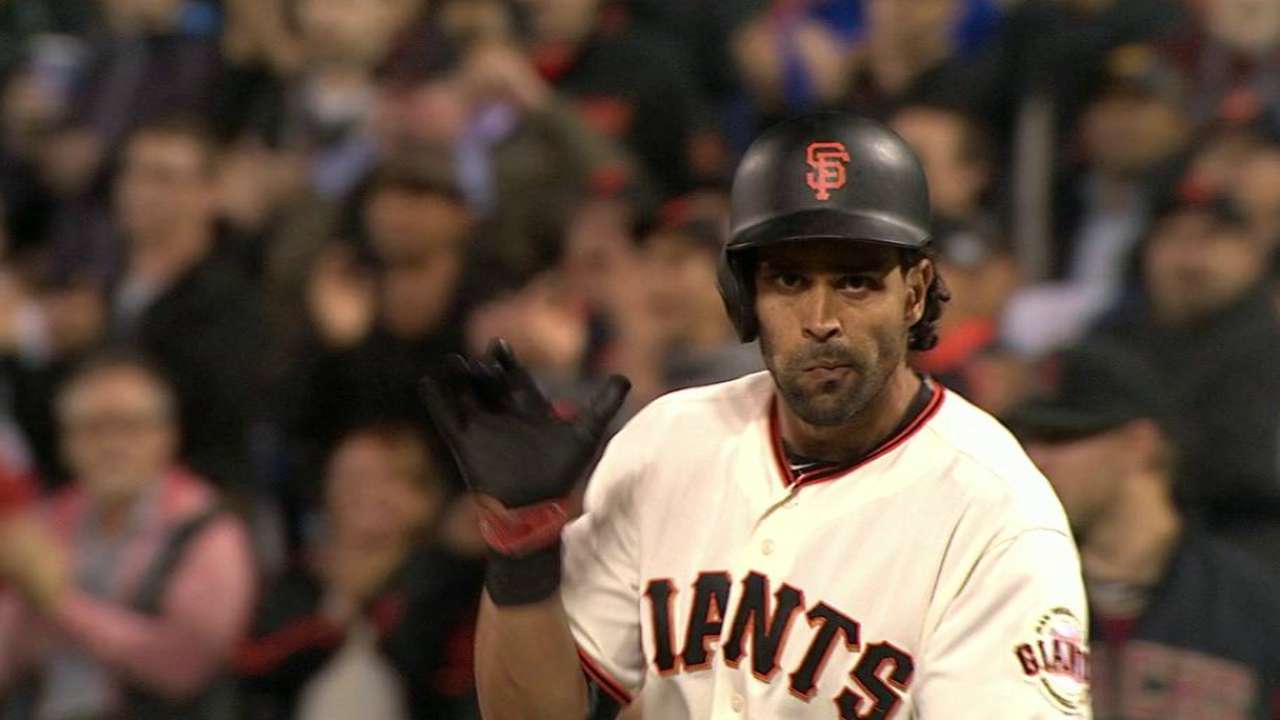 Pagan, who batted sixth Thursday, entered the day fifth in the National League with a .351 average. He hit ninth in nine of San Francisco's first 16 games and was batting .303 with one home run and six RBIs when doing so. The veteran outfielder hit in the No. 9 hole Wednesday night and delivered an RBI single in the seventh inning to drive in the Giants' only run.
That's been all the support Bochy needs to stick by his plan.
"I've said that if it came up too many times where I regretted hitting the pitcher eighth, then I'll switch them off," the Giants skipper said.
Mike Wagaman is a contributor for MLB.com based in the San Francisco Bay Area This story was not subject to the approval of Major League Baseball or its clubs.