MLB.com Columnist
Fred Zinkie
Add today, win tomorrow: 10 guys to stash
Touted prospects, injured big leaguers worth stashing on bench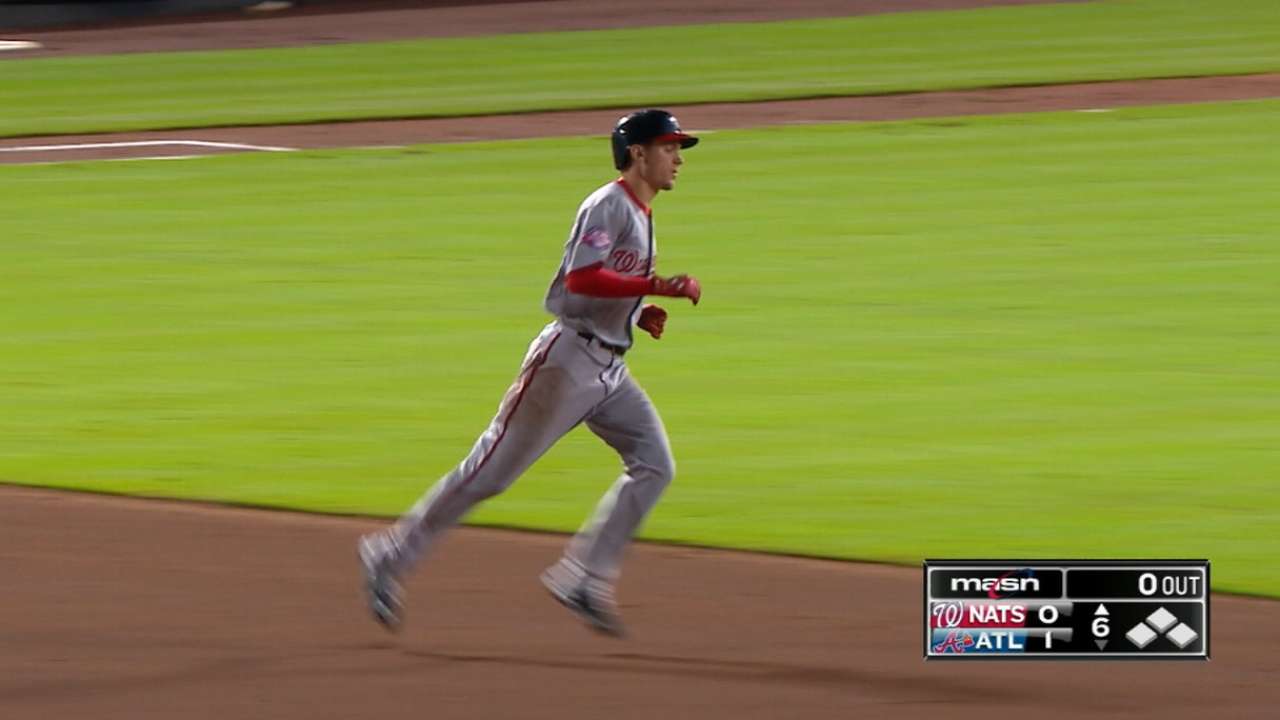 You tinker with your fantasy squad's starting lineup, looking to have the best possible player at every position.
But did you know that your bench could make the difference between ultimate fantasy success or defeat? For those who have the reserve space, stashing premium prospects or injured big leaguers -- guys who can make a difference tomorrow, if not today -- makes a ton of sense. Without further ado, let's review 10 players worth holding onto for the time being.
Jose Peraza, second baseman:
A speedster with strong contact skills, Peraza has hit .303 with 210 steals across 472 career Minor League games. The 21-year-old could be a Major League regular at second base or shortstop or in the outfield, which gives the Reds multiple ways to get him into a lineup that could use a long-term leadoff option. Owners with a need for speed can consider stashing Peraza on their bench.
Could help fantasy owners by: Mid-May
Trea Turner, second baseman:
The best position-player prospect in the Nats' organization, Turner is off to a blistering start (.400/.474/.560 slash line) at Triple-A this season. Capable of playing either middle-infield position, the 22-year-old could soon join Washington if starting shortstop Danny Espinosa cannot improve upon his .171 batting average.
Could help fantasy owners by Mid-May
Orlando Arcia, shortstop:
A lifetime .285 hitter in the Minors, Arcia has swiped 76 bases since the outset of 2013. At the moment, the Brewers have what appears to be a suboptimal situation at shortstop and the leadoff spot, with Jonathan Villar captaining the infield and power-hitting outfielder Domingo Santana batting first. Arcia's summer arrival could solve multiple issues with Milwaukee's Major League roster.
Could help fantasy owners by: June
Peter O'Brien, outfielder:
For a club that needs both an outfielder and offensive contributor after losing star sparkplug A.J. Pollock at the end of Spring Training to injury, O'Brien appears to be a terrific fit. After all, he hit .271 with 34 homers in the Minors in '14 and batted .284 with 26 homers and 107 RBIs in Triple-A last season. Smart fantasy owners will stash O'Brien now, in hopes that he becomes a Major League regular sooner rather than later.
Could help fantasy owners by: Mid-May
Ender Inciarte, outfielder:
Inciarte has used his strong contact skills and fleet feet to hit .292 with 40 steals across 1,018 career plate appearances. Acquired by the Braves in the offseason, the 25-year-old was expected to spark Atlanta's lineup from the leadoff spot until a hamstring injury put him on the disabled list after just three games. Owners in search of an outfielder with the potential to post a high batting average and 20 steals should look to Inciarte.
Could help fantasy owners by: Late April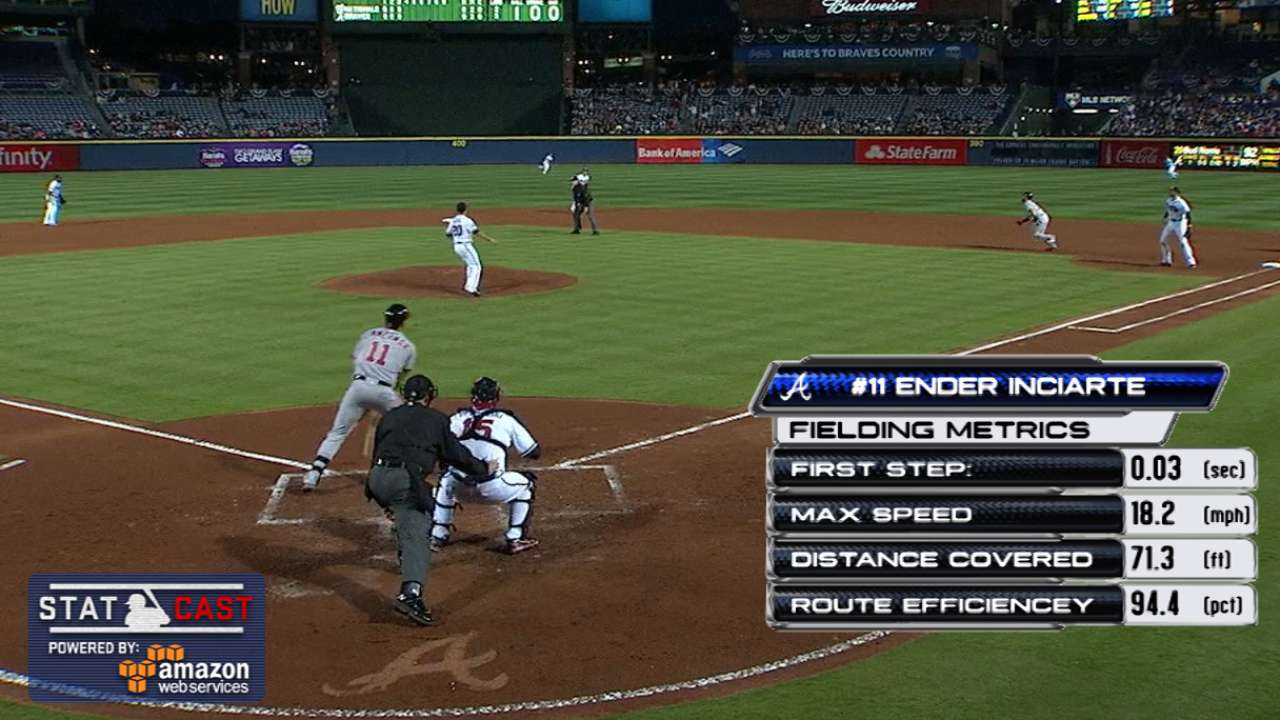 Jose Berrios, starter:
The Twins' current rotation is laden with serviceable-but-unspectacular options. Tommy Milone has posted a 5.87 ERA this season, Phil Hughes owns a 4.42 mark and Ricky Nolasco has registered a 5.48 ERA since joining the club at the outset of 2014. With a 2.96 ERA, 1.13 WHIP and 9.5 K/9 rate as a Minor Leaguer, Berrios has the potential to be the difference-making starter that Minnesota needs.
Could help fantasy owners by: Early May
Tyler Duffey, starter:
After posting a 3.10 ERA across 58 innings with the Twins last season, the righty narrowly lost out on a chance to open '16 in the big league rotation. Even though he lacks the swing-and-miss stuff to make a major impact, Duffey may get a rotation spot before the untested Berrios given his previous big league success.
Could help fantasy owners by: Early May
Lucas Giolito, starter:
Arguably the top pitching prospect in the Minors, Giolito could make a massive mixed-league impact in '16. The right-hander has the skills to post a lofty strikeout rate and would be primed for immediate success by joining a talented team in a National League that includes several rebuilding clubs. If Tanner Roark -- who made 28 of his 40 appearances as a reliever last year -- cannot improve on his early-season 4.48 FIP and 1.65 WHIP, then Giolito could be asked to step in.
Could help fantasy owners by: June
Tyler Glasnow, starter:
Few pitching prospects can match Glasnow's career Minor League numbers (2.06 ERA, 1.06 WHIP, 11.8 K/9 rate). As part of an organization that does great work with its hurlers, the 22-year-old is likely on the verge of a terrific career. Glasnow should become a lock for shallow-league lineups as soon as Pittsburgh opts to replace Jeff Locke (7.24 ERA, 2.63 WHIP in '16) or Juan Nicasio (4.80 ERA, 1.33 WHIP) with a more impactful arm.
Could help fantasy owners by: Late May
Eduardo Rodriguez, starter:
E-Rod had a solid debut season in '15, posting a 3.85 ERA in 21 starts. The southpaw saved his best for last, recording a 2.08 ERA with a 2.1 BB/9 rate across his final seven outings. Owners who rather not wait for the "TBD" debut dates of prospects like Giolito, Berrios or Glasnow can instead stash Rodriguez until he returns from the disabled list.
Could help fantasy owners by: May
Fred Zinkie is the lead fantasy baseball writer for MLB.com. Follow him on Twitter at @FredZinkieMLB This story was not subject to the approval of Major League Baseball or its clubs.