Werth reports no issues with tight hamstring
Nats looking at options if blister keeps Ross from making Tuesday's start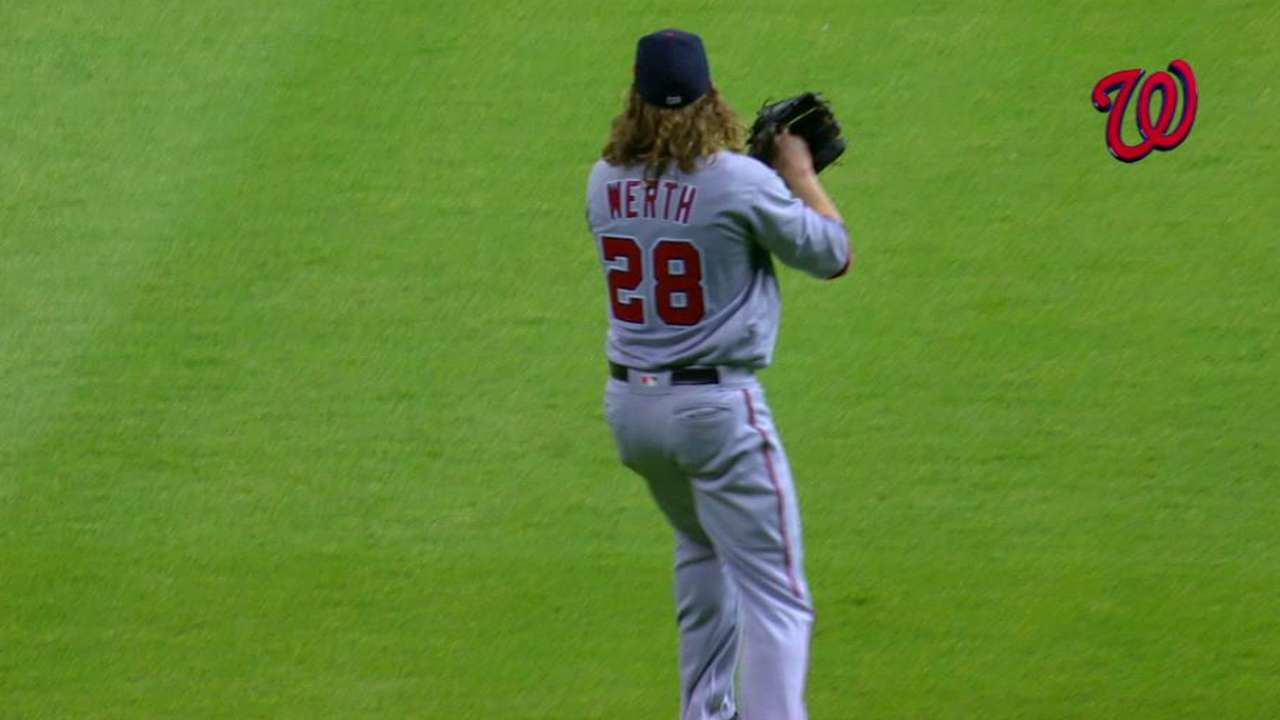 MIAMI -- Nationals manager Dusty Baker on Thursday did not seem concerned about the tight left hamstring that forced outfielder Jayson Werth out of Wednesday night's game.
Werth, who was not in the lineup for Thursday's series finale against the Marlins as part of a planned day off, sustained the injury making a running catch in the gap in left-center field. But Werth did not mention any issues with his hamstring during a morning meeting with Baker and also did not appear on the manager's injury report from team trainers.
"He didn't say anything so I didn't really ask him," Baker said. "He seemed like he was getting around pretty good ... so it was just a matter of precaution and trying to keep him healthy. He's starting to play better, starting to feel better."
Right-hander Joe Ross also left Wednesday's game after throwing two innings because of a blister on his right middle finger. Baker was unsure whether it would force Ross to miss his next start, scheduled for Tuesday against the Phillies, but the club has begun to look at other options for that game based on how Ross feels.
"I've inquired on what to do for it," Baker said. "We have like three or four different scenarios. I've got to go over what [pitching coach Mike Maddux] drew up for our possible rotation. We'll go over it. Lot of it depends on how [Ross] feels and how the other guys feel."
Jamal Collier is a reporter for MLB.com. Follow him on Twitter at @jamalcollier. This story was not subject to the approval of Major League Baseball or its clubs.