Fore!: Casali continues to rake vs. Price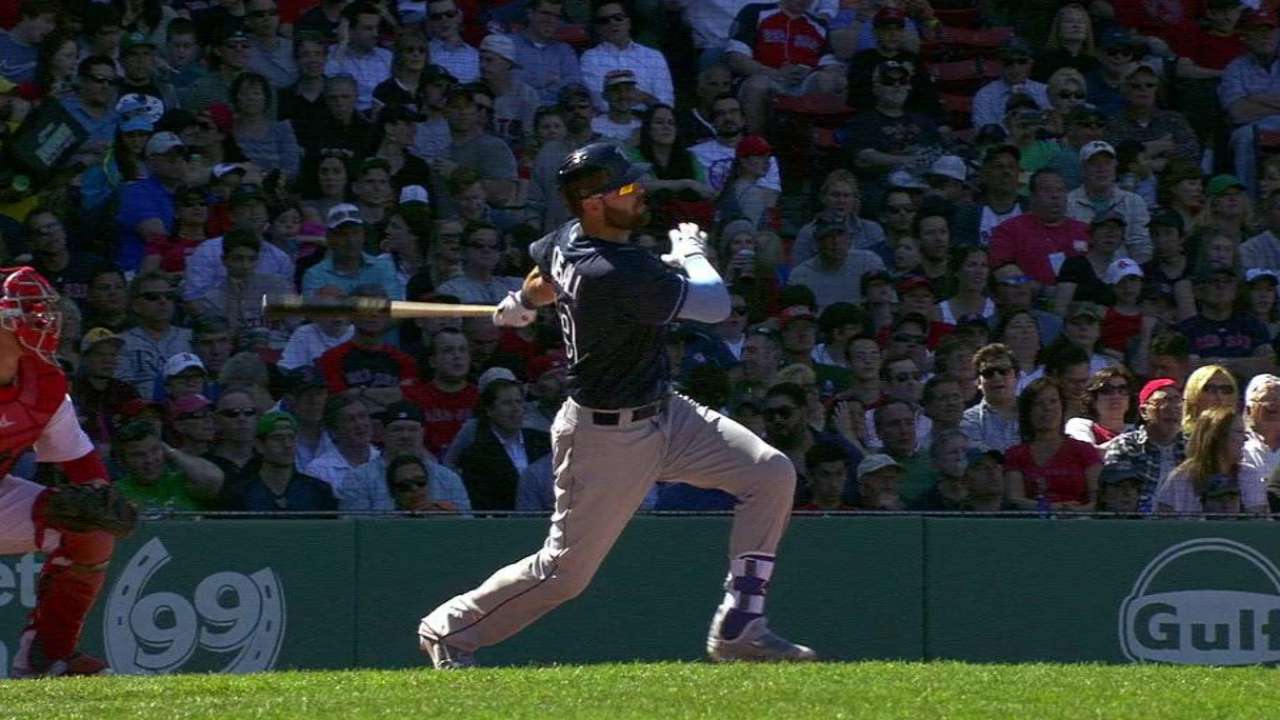 BOSTON -- As Vanderbilt alumni and former teammates, Curt Casali and David Price have built a special bond. The two train together at the university in the offseason and are also golf buddies.
When it comes to facing each other on the diamond, Casali has the upper hand. He went 2-for-2 off of the Red Sox left-hander in Thursday's game, including a two-run home run that played an important part in the Rays' 12-8 win.
"I honestly wish it was somebody else, because I like him a lot," said Casali. "He's one of my best friends, but I'm sure he was unhappy with some of the pitches he threw to me, but that's what happens when you throw a pitch over the middle and a little bit up. It should get hammered."
Casali is locked in any time he faces Price. The Rays' catcher came into the game 3-for-6 with two home runs and three RBIs.
"We're not close anymore," Price joked. "No, he's a good friend of mine. In Tampa last year, he hit what I felt like were two really good pitches. Today, that first double he hit, I felt like that was a pretty good pitch as well. I've just got to be able to make my adjustments. I know what they're doing against me now."
Casali has hit three of his 11 career home runs off Price and is one of eight players to have at least three home runs off the left-hander.
"I'm not sure what it is about the matchup, but I'm glad we've got him," Rays manager Kevin Cash said. "I don't even know what that feels like. I didn't even do that in Little League and he's doing it against one of the best."
The Rays handed Price one of the worst losses of his career. He tied a career high by allowing eight earned runs in 3 2/3 innings. In three other starts against Tampa Bay, the left-hander went 1-2 with a 4.26 ERA.
Evan Longoria didn't come into the game with much success against Price, going 0-for-9 in his career, but he left with it. Longoria smacked a solo shot into the Green Monster seats in the third inning and then belted a two-run double in the fourth.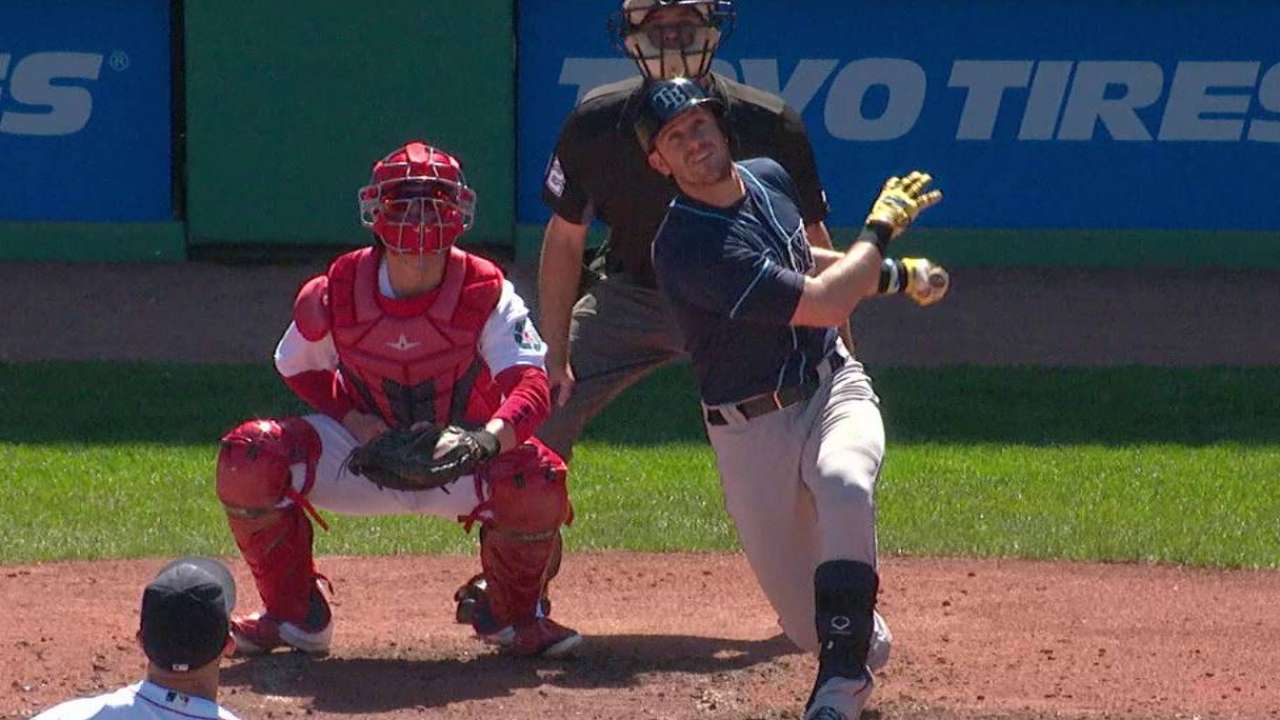 "Finally to get a hit off of him," said Longoria. "He had pretty much owned me before that. I never really felt comfortable in the box against him, which is pretty rare facing a lefty for me. The biggest part of his success is locating all of his pitches at any time, and today I just think he struggled with that.
"It is tough, because I have so much respect for him. You want to go out and beat him, but we've all been on the other side and know how tough it is."
Quinn Roberts is a reporter for MLB.com. This story was not subject to the approval of Major League Baseball or its clubs.