MLB.com Columnist
Roger Schlueter
Stats of the Day: Pomeranz rings up 10
Padres starter follows Rea's effort for unlikely result against K-averse Bucs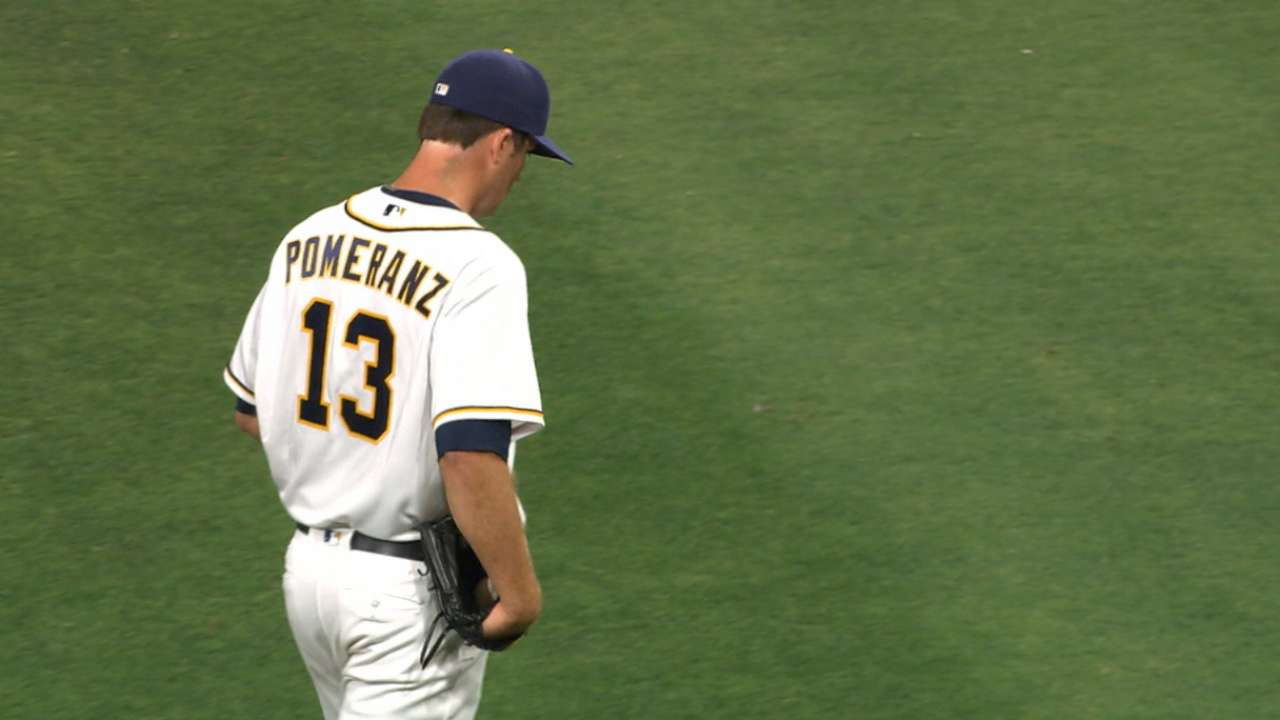 Here are five interesting items from around the big leagues on Wednesday …
• Allowing one run (unearned) over 6 2/3 innings, Drew Pomeranz set a career high with 10 strikeouts as the Padres defeated the Pirates, 8-2. Pomeranz became the second straight San Diego starter -- following Colin Rea -- to face Pittsburgh and emerge with at least a 3:1 K:BB ratio. The Bucs entered the game with the National League's second-most walks and the league's third-fewest strikeouts.
• Entering his fourth start with an 0-2 record and a 6.75 ERA, the D-backs' Zack Greinke faced the perfect tonic for whatever ailed him: the Giants. Allowing one run in 6 2/3 innings, the right-hander picked up the win to improve to 8-0 with a 2.12 ERA in 11 career games (all starts) against San Francisco. Since 1958, Greinke is the only pitcher with at least 10 starts and a winning percentage of 1.000 against the Giants.
• Getting the final three outs by striking out the side, Trevor Rosenthal recorded his 100th career save in the Cardinals' 5-3 win over the Cubs. He is the eighth hurler to reach the century mark before his 26th birthday, joining Craig Kimbrel, Francisco Rodriguez, Gregg Olson, Chad Cordero, Huston Street, Ugueth Urbina and Addison Reed.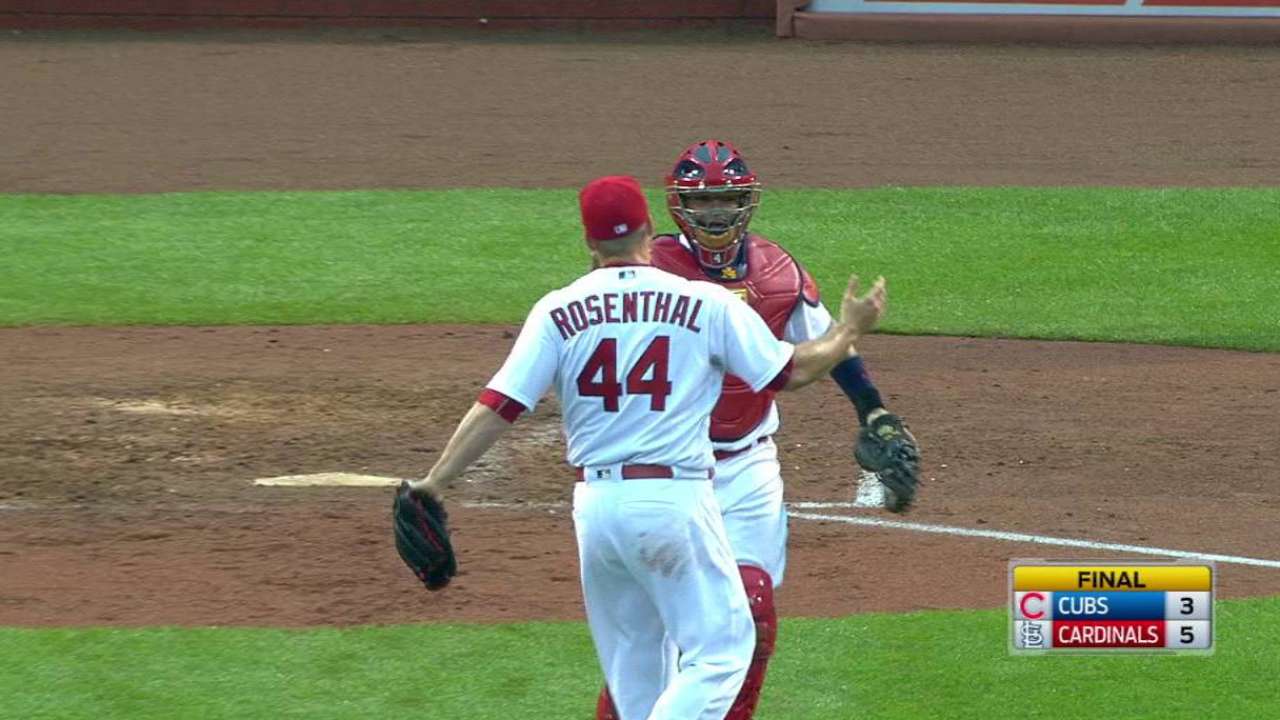 • Detroit's Victor Martinez drove in a run to reach 1,000 career RBIs, becoming the 19th switch-hitter in the club. Among them, Martinez's 123 OPS+ lies in between Bobby Bonilla's 124 and a quartet at 121: George Davis, Chili Davis, Jorge Posada and Carlos Beltran. Among these 19 switch-hitters, only three have fewer homers than Martinez's current tally of 202: Davis (73), Frankie Frisch (105) and Pete Rose (160). Martinez is not too far behind Roberto Alomar's career tally of 210.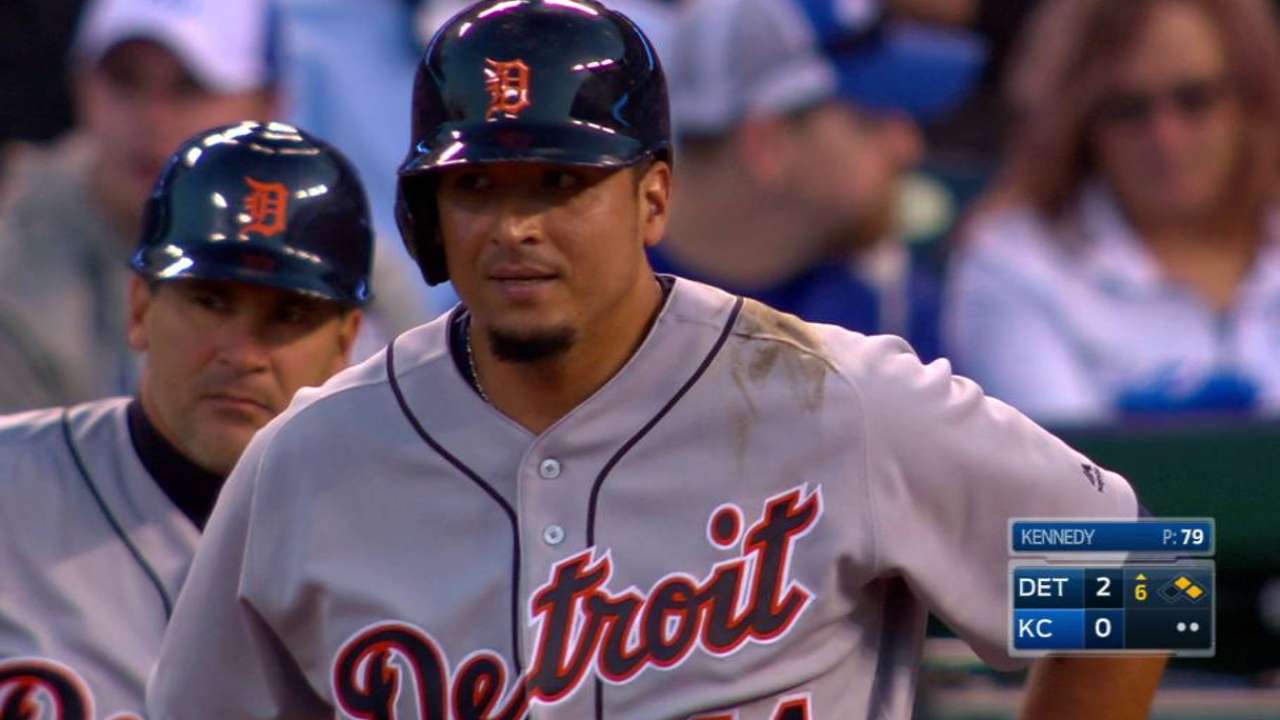 • In his first start since his two-hit shutout, Chris Sale pitched seven innings of one-run (unearned) ball to improve to 4-0. Sale is one of seven White Sox pitchers since 1913 to have consecutive efforts witnessing at least seven innings and featuring two or fewer hits allowed: Thornton Lee (1940), Billy Pierce ('58), Rich Wortham ('79), Freddy Garcia (2006), Jose Contreras ('09) and John Danks ('10).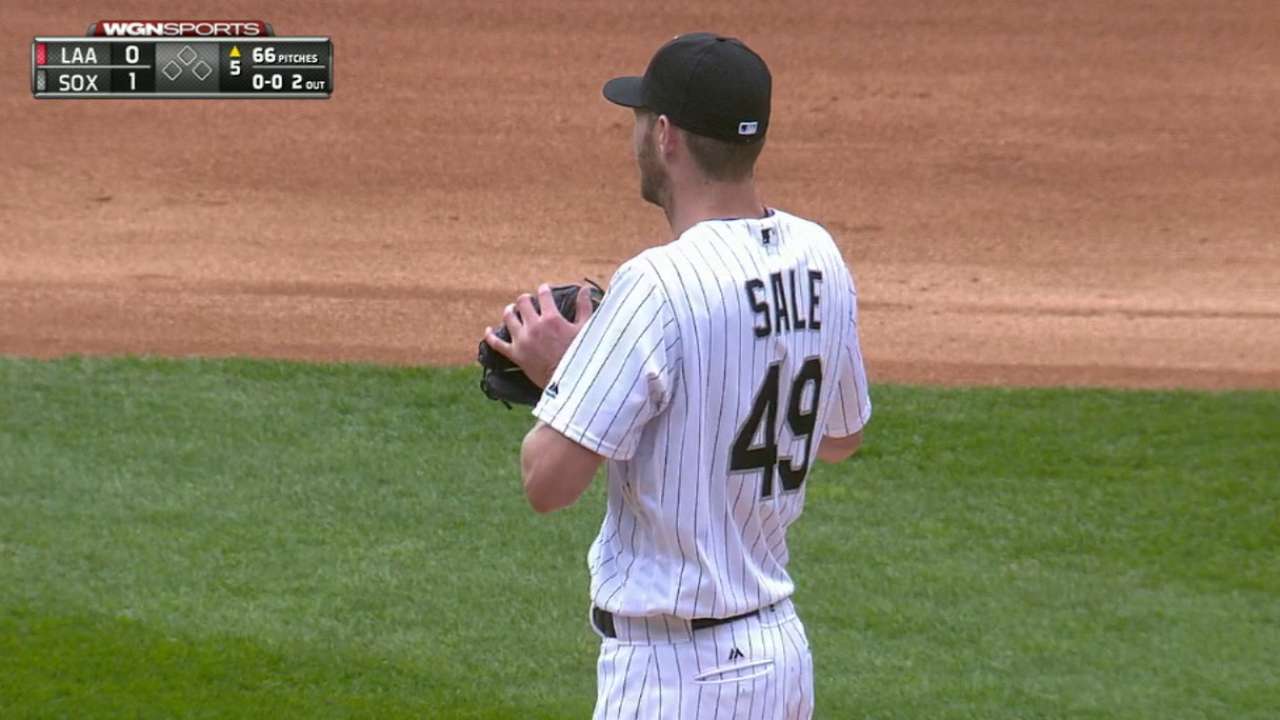 Roger Schlueter is a statistical researcher and writes for MLB.com. This story was not subject to the approval of Major League Baseball or its clubs.