MLB.com Columnist
Anthony Castrovince
Lindor, Correa give back to community
Young shortstops display generosity with kind actions, charitable endeavors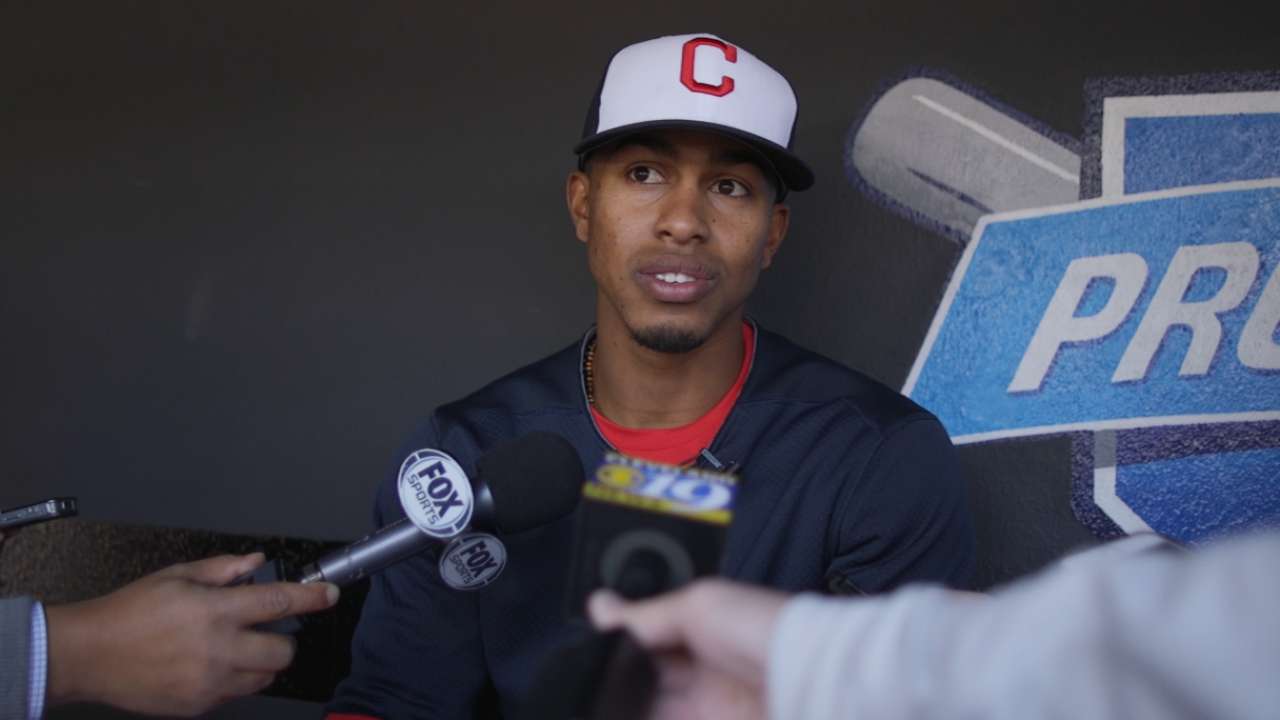 CLEVELAND -- They grew up dreaming of dazzling on the field, playing a prime position, leading a lineup and winning a World Series, and all that stuff that runs through the mind of every Little Leaguer with passion and a pulse.
But at an abnormally early age, Francisco Lindor and Carlos Correa also each envisioned the value they could one day possess off the field, as well. They wanted to carry a club, sure, but they also carried a conscience and an understanding that a platform to impact ballgames comes with a platform to impact others.
As a function of their shared position at shortstop, shared place of birth in Puerto Rico, their concurrent callups and their instant results, Lindor and Correa have been intertwined in a lot of minds in their first calendar year at the Major League level. But the more we learn about these remarkable talents, the more we realize their similarities run far deeper than the surface level.
In other words, the more we learn, the more we like.
This was evident again Wednesday, when Lindor unveiled his plans to visit with underprivileged youth -- both at home in Cleveland and on the road -- throughout his sophomore season with the Indians. He will partner with MLB's Reviving Baseball in Inner Cities (RBI) program to interact with young fans and help sharpen their skills. His first stop will be at the Phillies' Urban Youth Academy on April 28.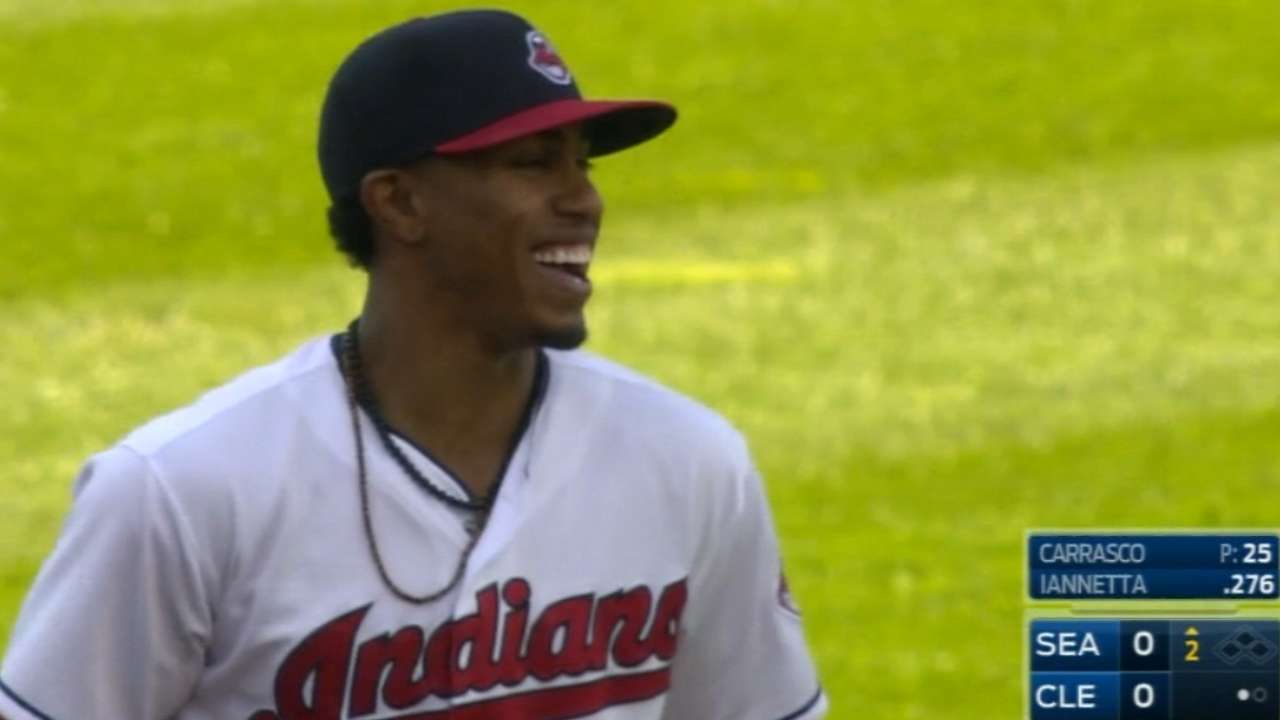 Lindor is also an ambassador for the Lindor Smile Squad, which provides baseball experiences for children and adults with disabilities. He'll host a Miracle League athlete at every Monday home game at Progressive Field.
"A lot of people helped me throughout my career, and they're still helping me right now," Lindor told reporters. "Why not give back?"
Lindor began thinking about this sort of thing when he was still in high school. He and his family came to the United States from his native Puerto Rico when he was 12, and it took a lot of people -- coaches, teachers and community members -- to help him learn a new language and adopt to a different culture, all while continuing to take his game to new levels. Lindor was just a high school kid when he began to think about the ways he could one day be a similarly positive influence on young people, especially those born into trying circumstances.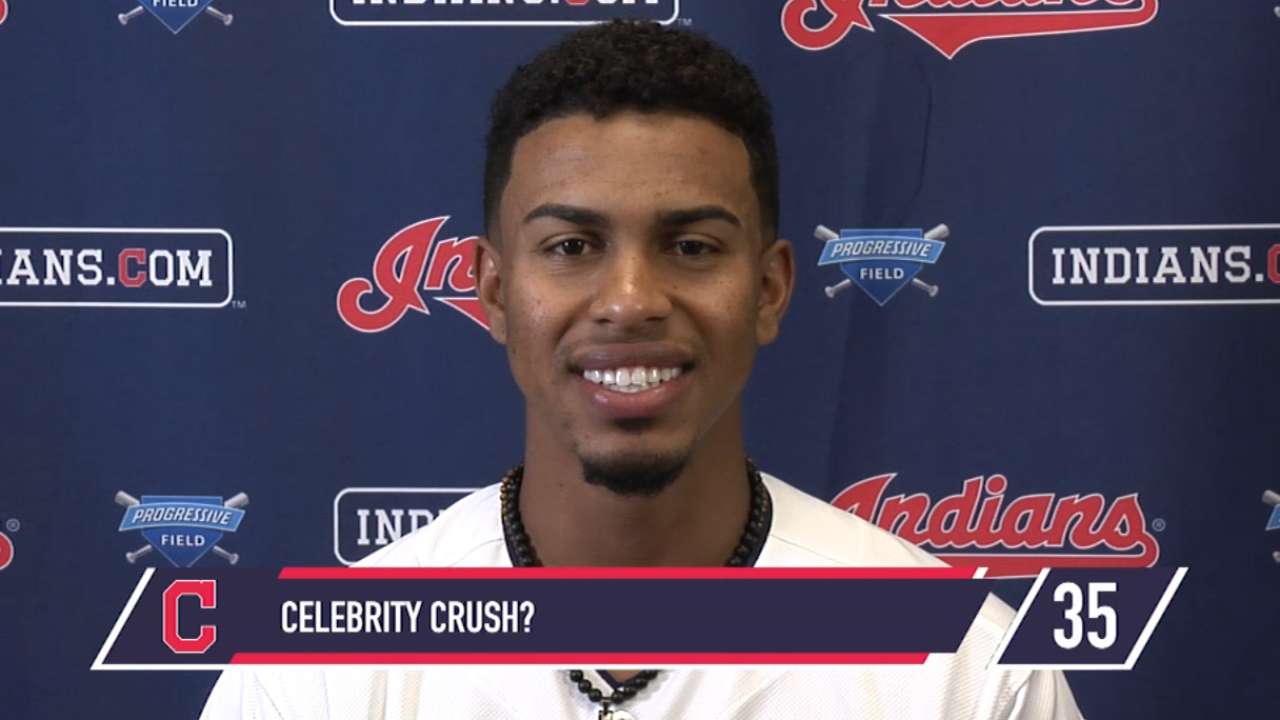 So while the initiatives Lindor discussed Wednesday might be new, the idea and impetus behind them is not.
"I'm a big believer that God always put someone in front of me to guide me to the next door," Lindor said. "He's doing it for me, a lot of people are doing it for me, and I want to do it, too."
Correa grew up in Puerto Rico with similarly strong ideas. As he told me this spring, he would dream of "being one of the best players in the game, if not the best, and helping a lot of people along the way."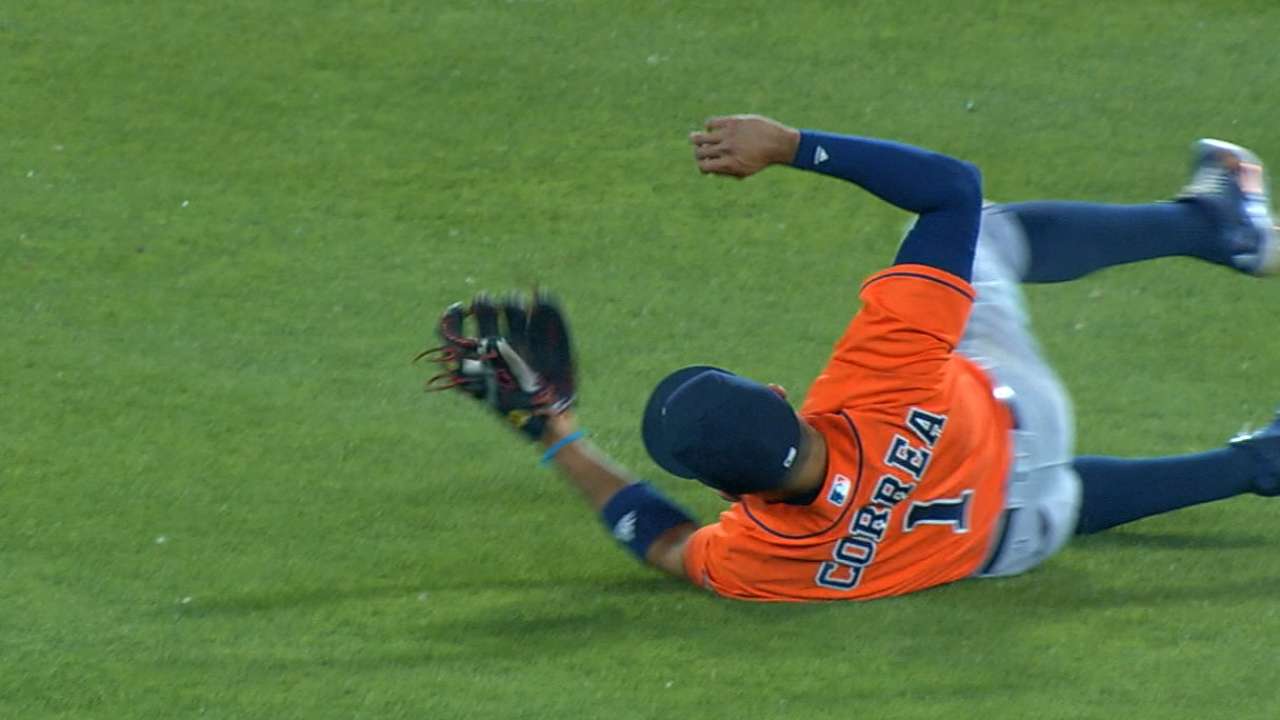 When Correa drove by Minute Maid Park for the first time last summer, he noticed a homeless shelter across the street. He wanted to do something. Within weeks of his debut in what turned out to be a transcendent rookie year with the Astros, he had partnered with The Salvation Army to aid the homeless at a local women's shelter. He also helped plan a golf tournament in Puerto Rico to promote a foundation assisting kids with cardiovascular disease and partnered with the Houston Children's Charity for an initiative to raise money to buy beds for kids.
"God blessed me with a lot of talent to play this game, and I want to give back to the community," Correa said last year. "That's what I'm going to be doing for the rest of my career."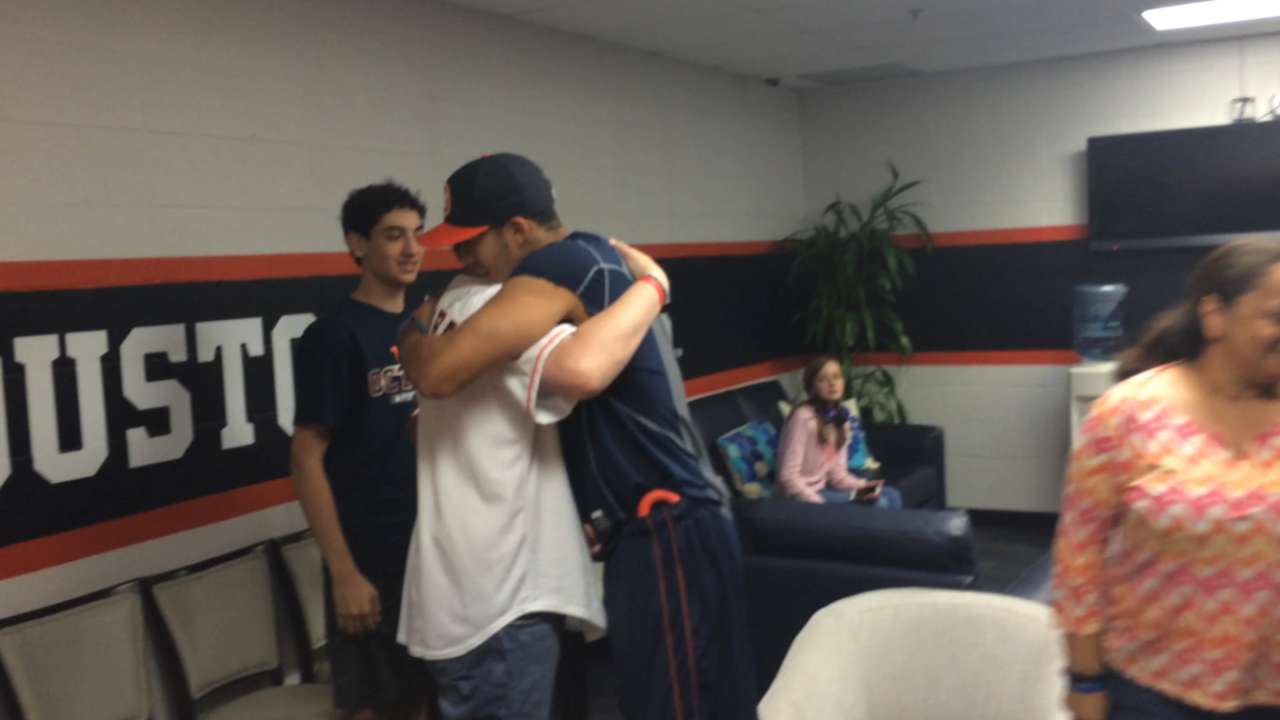 There is nothing novel about Major Leaguers with a penchant for giving back. We are fortunate to follow a sport in which so many elite athletes use their status for a greater good. It is not just lip service to suggest that the spirit of Roberto Clemente lives on, and we see that in Chris Archer visiting RBI programs in road cities or Hector Santiago making charity appearances even on the days he starts or Andrew McCutchen not only funding inner city baseball programs but taking the drastic step of cutting off his dreadlocks for charity.
But it's still pretty striking when two kids come up, play a premier position, make an immediate impact and, in the process, go out of their way to establish a presence in the community. At a time when the marketability of baseball's stars is said to be a potential collective bargaining agreement talking point, we are witnessing the emergence of two engaging personalities who want to be important in every sense.
The statistics will tell you that the 22-year-old Lindor and the 21-year-old Correa are great shortstops. Their actions tell us they are great people, too. Their teams aren't the only ones who will benefit from their talents.
Anthony Castrovince is a reporter for MLB.com. Read his columns and follow him on Twitter at @Castrovince. This story was not subject to the approval of Major League Baseball or its clubs.