Giants miss out on chances vs. Greinke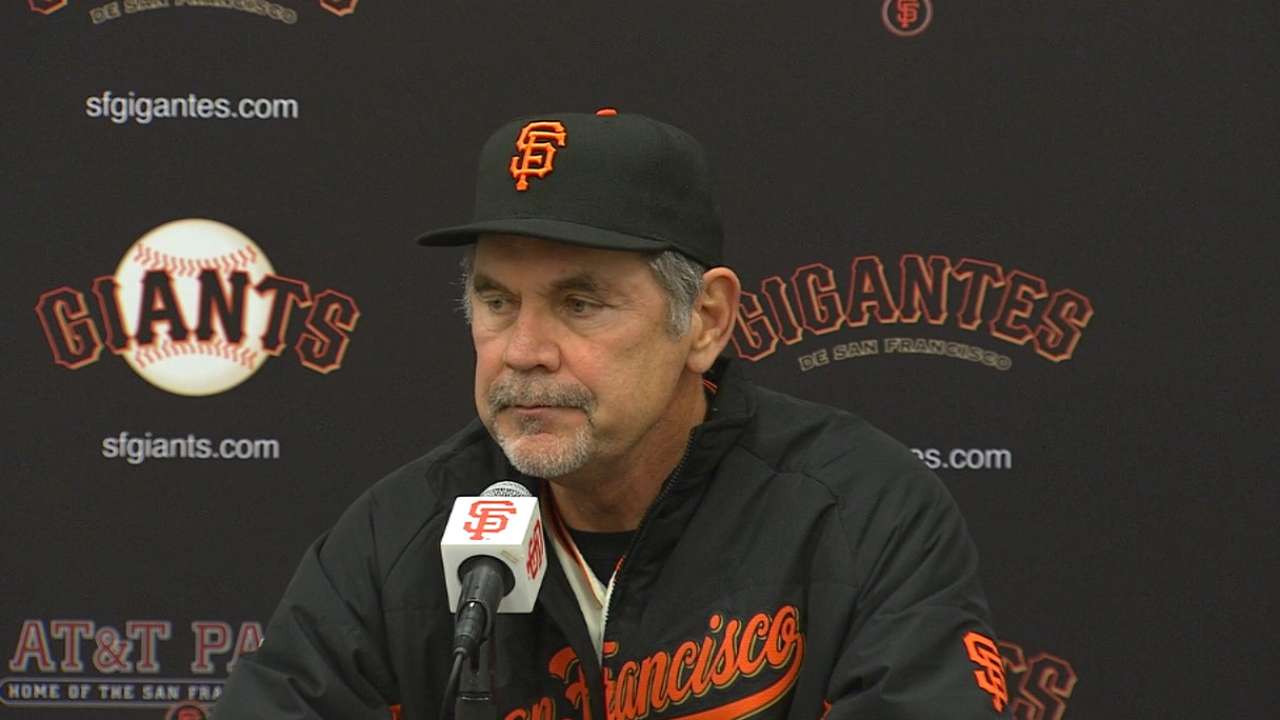 SAN FRANCISCO -- In a game that the Giants lost by one run, manager Bruce Bochy couldn't help but think back on all the scoring opportunities his ballclub failed to take advantage of.
"It's never fun," said Bochy following San Francisco's 2-1 loss to the Arizona Diamondbacks. "We are in a tough rut but you're going to go through this, I don't care who you are. We got a great pitching effort today; we're just missing some timely hits."
The Giants had plenty of chances to break through against D-backs ace Zack Greinke.
• Leadoff hitter Denard Span slapped Greinke's first pitch into left field for a single and Joe Panik drew a five-pitch walk to put two on with no out. But San Francisco's 3-4-5 hitters (Buster Posey, Brandon Belt and Brandon Crawford) went down in order to end the threat.
• Panik hit a one-out double in the third and took third on a grounder but was stranded when Belt struck out swinging.
• Matt Duffy was also left at third after doubling with one out and advancing on a groundout. This time, pitcher Madison Bumgarner went down swinging to get Greinke out of the jam.
• Duffy doubled again with one out in the ninth, took third on a groundout and stayed there when Trevor Brown struck out looking to end the game.
Only a two-out RBI single from No. 9 hitter Angel Pagan in the seventh prevented things from being a complete offensive washout for the Giants.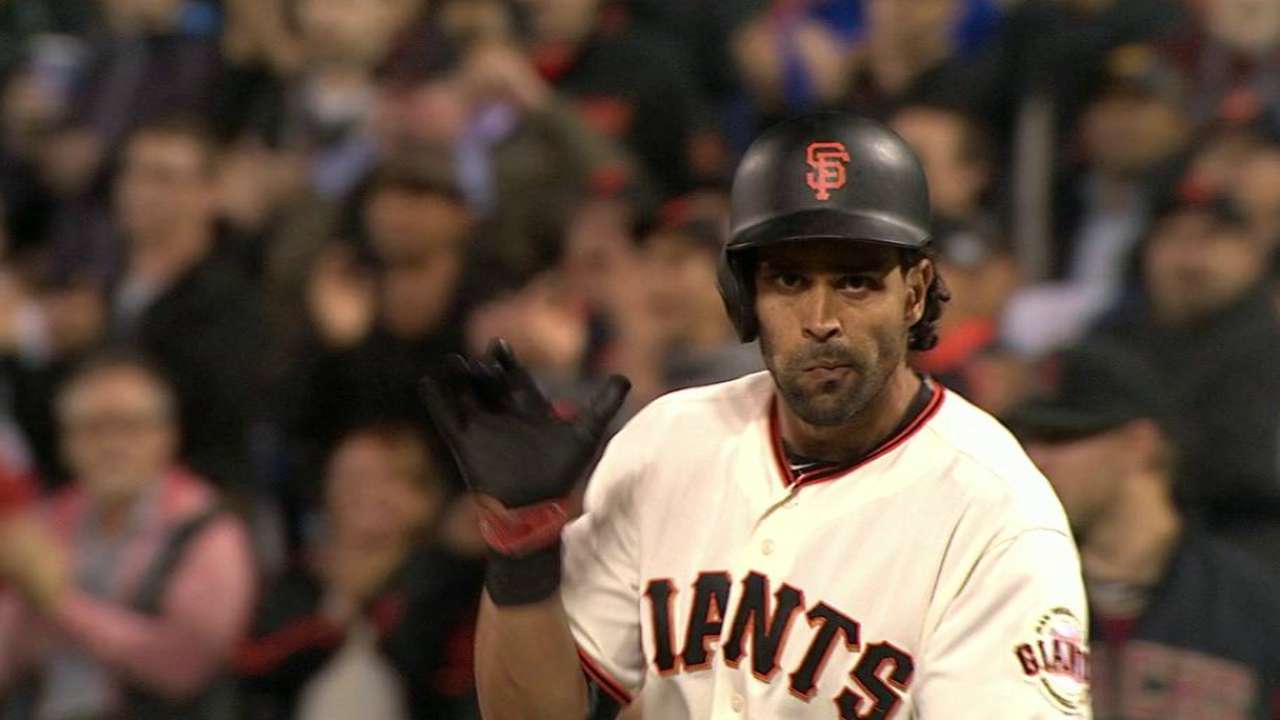 "I'm sure a lot of guys are frustrated," said Crawford after striking out three times in four at-bats. "I'm sure we'll figure it out and turn things around."
San Francisco is batting just .100 (3-for-30) in its last four games -- all losses -- and .217 (15-for-69) over the previous seven.
After scoring 12 runs twice in their first four games of the season, the Giants have managed one run over the past 18 innings and have been held to one run or fewer in three of their last four games.
This time it spoiled Bumgarner's best outing of the season. He allowed two runs, both coming on Welington Castillo's home run in the seventh.
"You have to keep going; that's all you can do," Bochy said. "We faced a tough pitcher today. It's tough to lose a 2-1 ballgame but you don't expect to score a lot of runs off Greinke; that's how good he is. He pitched great. We just needed somebody to come through with a hit."
Mike Wagaman is a contributor to MLB.com. This story was not subject to the approval of Major League Baseball or its clubs.