Braves' bullpen needs Grilli to get on track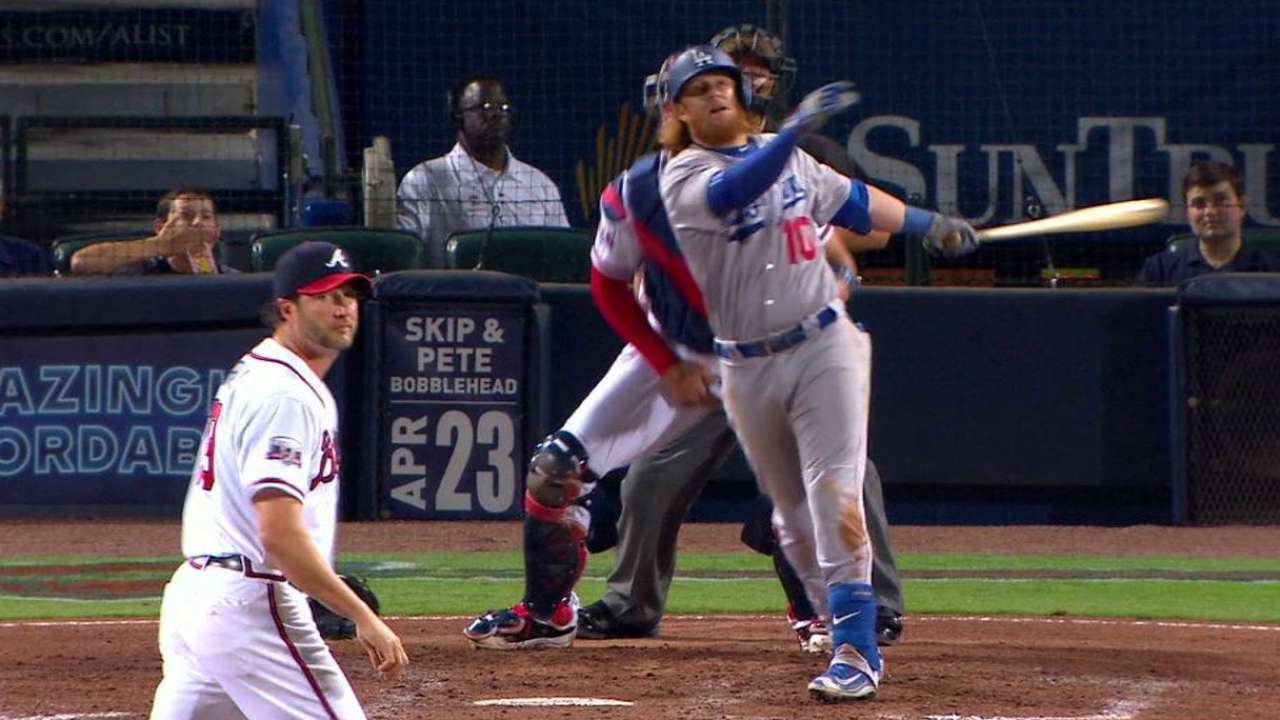 ATLANTA -- Though Jason Grilli's determined spirit has enabled him to maintain the belief that he can return from a potentially career-ending injury and immediately re-establish himself as a reliable closer, the Braves simply want him to be consistent and provide some much-needed depth to their bullpen.
Braves manager Fredi Gonzalez's latest attempt to work with the relief options he has been given proved futile as the Atlanta bullpen played a part in each of the final four runs allowed during Wednesday night's 5-3, 10-inning loss to the Dodgers at Turner Field, snapping a four-game winning streak.
"Honestly, you want some better results," Grilli said. "Confidence goes a long way, especially when you're doing what I'm doing. But I'm not going to make any excuses."
Grilli was tagged with both of the 10th-inning runs that were surrendered, but he might not have been in this position had Eric O'Flaherty not surrendered a two-run, sixth-inning home run to the only batter -- Adrian Gonzalez -- he was likely going to face. Each of the three hits O'Flaherty has surrendered in nine at-bats against left-handed hitters has been of the extra-base variety.
O'Flaherty may soon have to relinquish his role as the primary left-handed relief option to Hunter Cervenka, who has limited southpaw hitters to one hit and two walks over 10 plate appearances. Cervenka's scoreless seventh was followed by the perfect eighth notched by Jim Johnson.
Closer Arodys Vizcaino featured his filthy slider, notching three strikeouts during a scoreless ninth inning. But the offense's inability to score a run after the fourth led to the extra-inning appearance made by the 39-year-old Grilli, who has surrendered seven hits and issued seven walks over five innings since he returned from the ruptured left Achilles he suffered last July.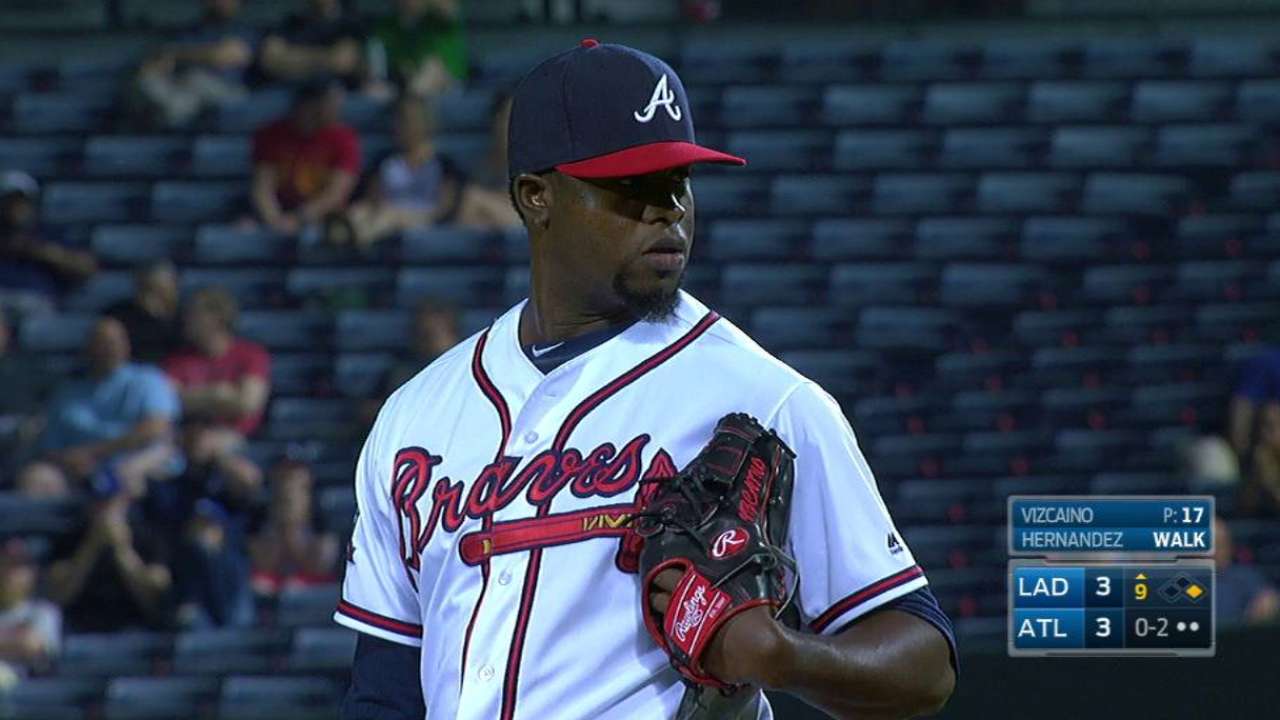 "I think Grilli is just getting some bad luck," Gonzalez said. "The other day in Miami, there's a fly ball that drops in, and today, Mallex [Smith] drops back on a fly ball. For me, he's not that far off."
Smith certainly didn't help matters as he initially broke back on Justin Turner's game-winning double in extras. The Braves' rookie center fielder raced toward left-center field and dove headfirst across the grass before the ball popped out of his glove. Still, this would have accounted for just one out, because Grilli had already surrendered Chase Utley's leadoff single and issued a walk to Corey Seager.
The Braves have seen some recent progress as Johnson has retired each of the final 10 batters he's faced, and Cervenka has at least shown that he might be capable of being a reliable lefty specialist. Vizcaino hasn't allowed a run over his past 14 2/3 innings dating back to last year.
But if the Braves maintain the current makeup of their bullpen, they need Grilli to once again prove he is capable of becoming a reliable late-inning option.
"What I was doing last year hurt," said Grilli, who battled Achilles discomfort for nearly two months before it ruptured. "It's a little bit different when I'm trying to rebound. It sounds like excuses. I'm not going to make them. I'm just a little bit rusty, and that's all I can say."
Mark Bowman is a reporter for MLB.com. This story was not subject to the approval of Major League Baseball or its clubs.