Petit shows worth as bullpen preserves lead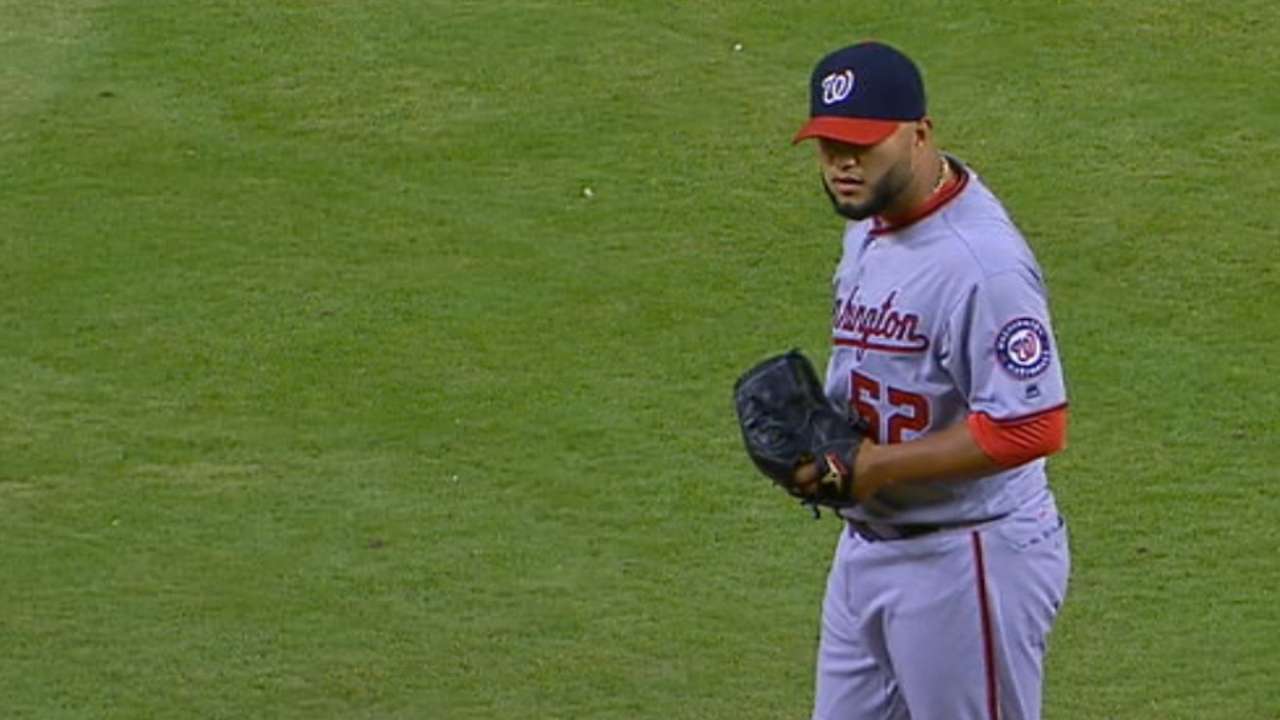 MIAMI -- When a blister forced starter Joe Ross out of Wednesday's game after he had thrown only two innings, the Nationals summoned veteran right-hander Yusmeiro Petit to preserve their bullpen.
This is why the Nationals signed Petit as a free agent this past offseason.
Petit delivered with four innings, allowing just one run, to help lead the Nationals to a 3-1 victory over the Marlins at Marlins Park.
"I feel very comfortable in this role," Petit said through an interpreter. "I've been doing it for a while, and I've been getting used to it, and I've had a lot of success. I like the urgency that I feel when preparing to come in, not knowing when I'm going to come in. It's helped me have a lot of success."
Petit first had an idea he might be needed to pitch in the first inning, when the blister starting bothering Ross. So he started getting himself ready, but he sat and waited until he began warming up in the third. Petit entered the game in the third and held the Marlins' offense in check. He surrendered only two hits -- one being a solo homer to Derek Dietrich -- and did not walk a batter. He struck out three.
"Phenomenal," closer Jonathan Papelbon said. "In my opinion, Petit's job, the long man out of the bullpen, it's the hardest job in baseball. Bar none, I think. But he's a consummate pro, and he's played this game for a long time and knows how to command that role well."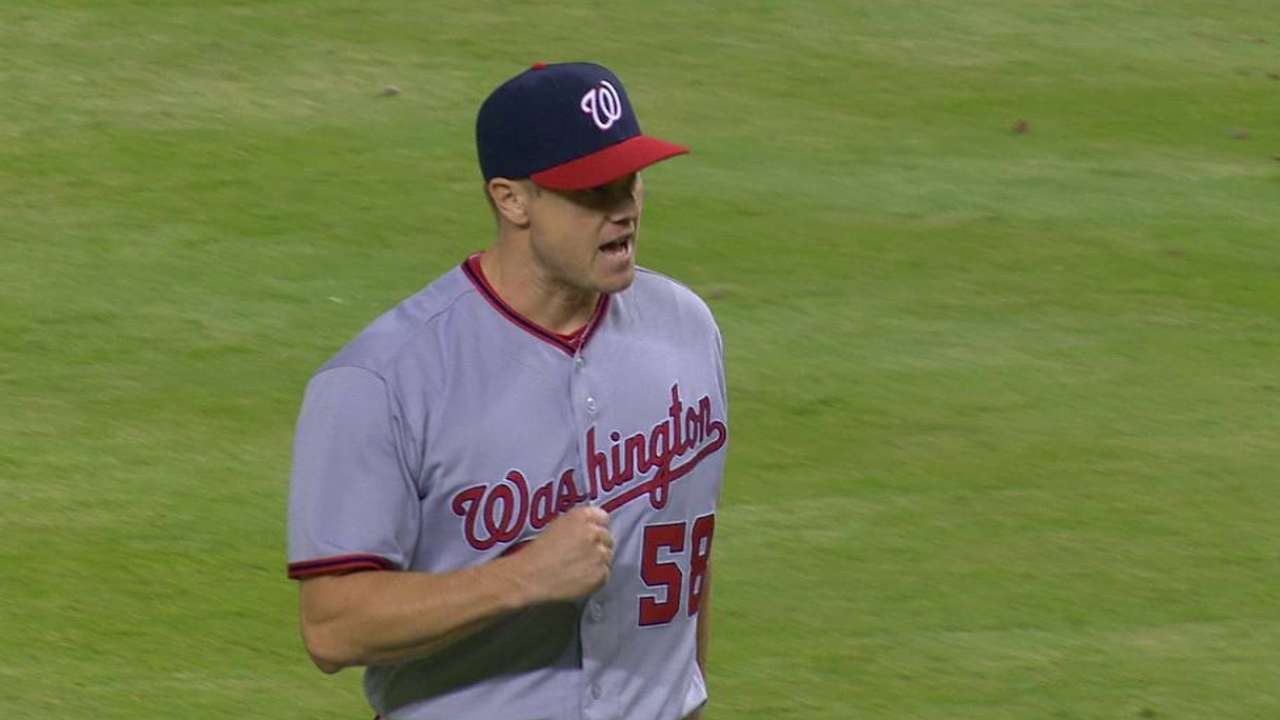 Petit said he could have stayed in the game longer, but manager Dusty Baker decided to turn the game over to the back end of his bullpen. Oliver Perez, Blake Treinen and Papelbon combined to surrender just two hits in three scoreless innings with three strikeouts.
"For me ... I think this is the best bullpen I've ever been a part of," Papelbon said. "And I've been a part of some really good bullpens. Obviously, we have to go out there and prove that. We're a really tight-knit group of guys right out of the gate, and that makes a big difference. We feed off of each other, so I like our chances in any ballgame."
Jamal Collier is a reporter for MLB.com. Follow him on Twitter at @jamalcollier. This story was not subject to the approval of Major League Baseball or its clubs.