Allen: Despite loss, Tribe rally will pay off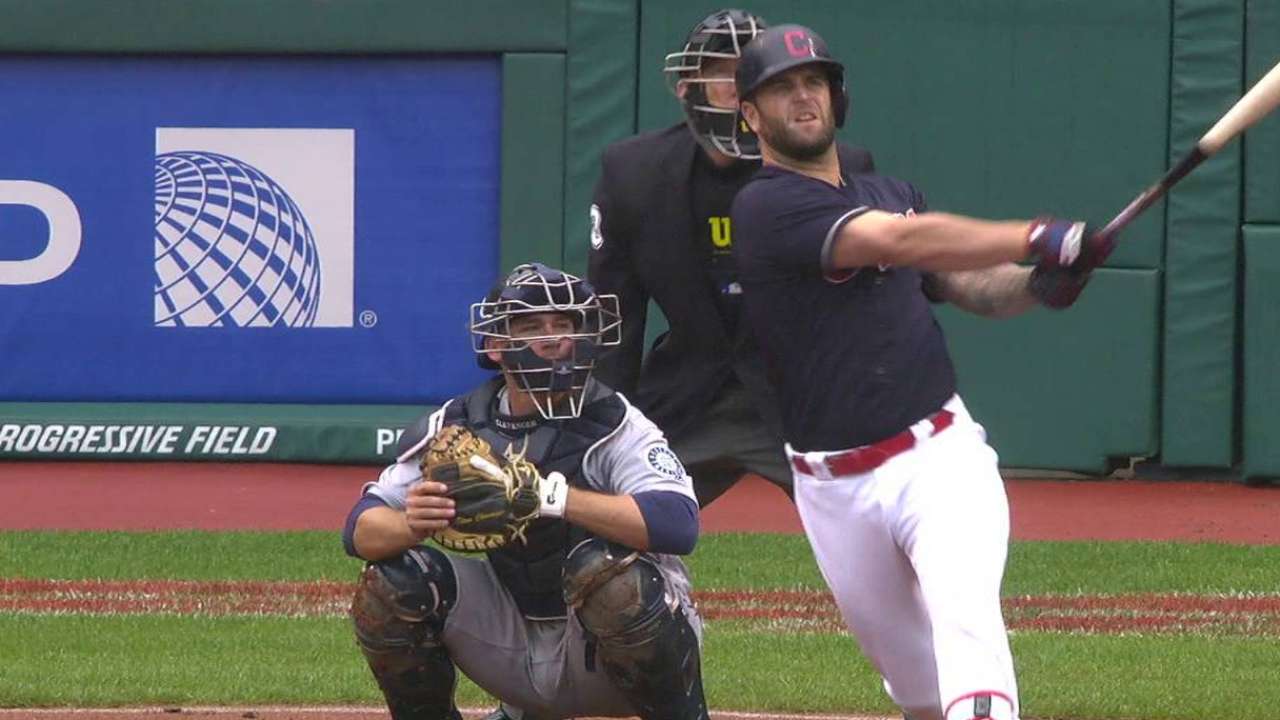 CLEVELAND -- An intentional walk was never part of the discussion. When Indians pitching coach Mickey Callaway headed to the mound to chat with Cody Allen, it was simply to give the closer a few extra seconds to catch his breath before facing Robinson Cano.
In his second inning out of the bullpen, Allen wrapped up his brief chat with Callaway, took the mound again and unleashed a first-pitch fastball to Seatle's second baseman. Cano promptly placed the baseball in Progressive Field's center-field shrubbery, delivering a three-run home run in the 10th inning that canceled out Cleveland's encouraging comeback and sent the Tribe to a tough 10-7 defeat.
"Cano is a very good hitter. He's dangerous," Allen said. "A bad pitch to a good hitter, and he didn't miss it."
The extra-inning shot erased all the work that the Indians' offense had done to even put the team in that position.
Following a rough start by Cody Anderson, who was charged with five runs in 3 2/3 innings, Cleveland mounted the kind of in-game rally that was missing throughout last summer. The Indians were down, 5-0, in the fourth, and then down, 7-3, in the sixth, but fought to pull things into a deadlock to force extras.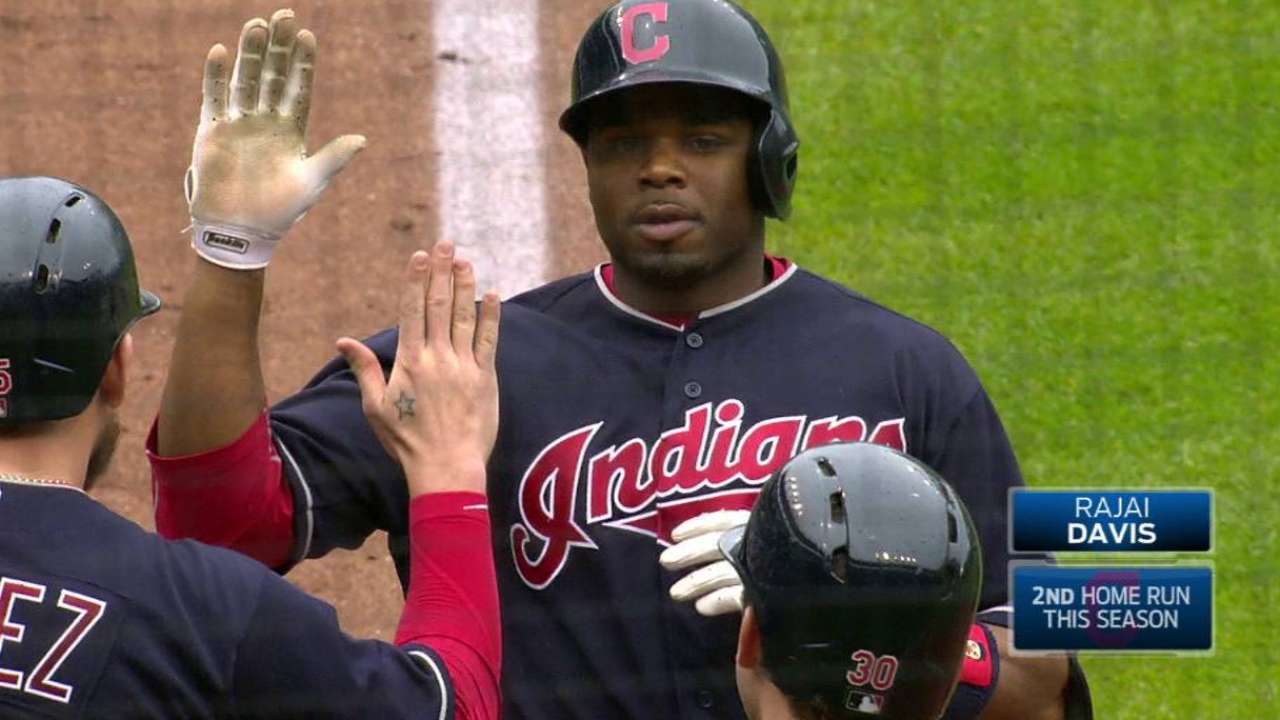 Rajai Davis drilled a three-run home run in the fifth. Jose Ramirez and Lonnie Chisenhall chipped in RBI hits in the sixth. And, in one of the most impressive moments of the Tribe's young season, Mike Napoli came off the bench and crushed a game-tying, two-run, pinch-hit home run in the eighth inning. After his blast off Joaquin Benoit, Napoli let out a yell as he rounded first base.
The high-fives that followed at home plate were emphatic.
"At the moment, it was an exciting moment," Napoli said. "It's something that, when you're on the bench, you think about all game and try to hopefully get that opportunity. But, it doesn't really mean anything coming away with a loss."
Allen worked a one-two-three ninth inning and, as he has done plenty of times in his career, was asked to take the ball for another frame.
"I've done it before," said the closer.
The problems started right away with a leadoff walk to Seattle catcher Steve Clevenger. Later, Allen misfired with a full-count fastball in the dirt to Franklin Gutierrez, putting two runners aboard for Cano.
"I just completely botched it," Allen said.
Tribe closer Cody Allen, on 10th-inning fastball to Robinson Cano: "Bad pitch to a good hitter." Confirmed... pic.twitter.com/481ljuXnb5

— Jordan Bastian (@MLBastian) April 21, 2016
That prompted Callaway to leave the bench and check on Allen, while right-hander Bryan Shaw got loose in the bullpen.
Indians manager Terry Francona said he did not consider an intentional walk to Cano for a few reasons. First, the second baseman was 0-for-7 in his career against Allen. Second, Allen had limited lefty batters to a .189 average in his career, so it was a favorable matchup. Beyond that, right-handed slugger Nelson Cruz loomed in the on-deck circle.
"Cody's really good, but he's better against lefties," Francona said. "That was the first time Cano ever got a hit. I know Cano is good -- so is Cruz."
Allen simply missed his spot on the 93-mph fastball, which sailed right into the heart of the strike zone.
In the wake of the loss, the closer did his best to focus on the positives.
"We've played pretty good baseball this year," Allen said. "I know we're 6-7 right now, but our offense has done a heck of a job. We've gotten some big hits. Napoli has hit a few huge homers for us. Just to keep fighting right there, that's something that's going to pay dividends for us down the road.
"Unfortunately, we didn't come through with it today. That type of attitude and that type of baseball will win games."
Jordan Bastian is a reporter for MLB.com. Read his blog, Major League Bastian, follow him on Twitter @MLBastian and listen to his podcast. This story was not subject to the approval of Major League Baseball or its clubs.