Richards feels facing aces raises his game
Angels righty on losing end of matchups with Sale, Hamels and Arrieta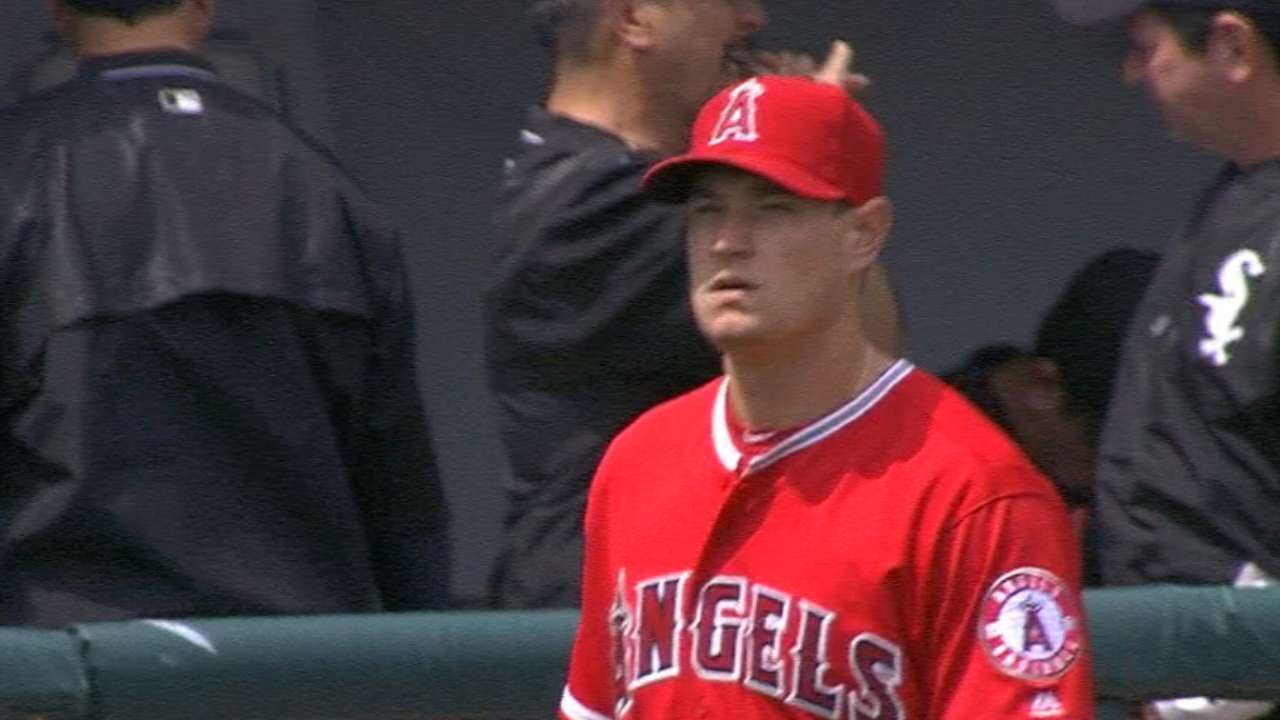 CHICAGO -- Angels starter Garrett Richards believes this is all a good thing, facing every team's best pitcher and navigating through a razor-thin margin for error, one that is only heightened by the continual struggles of the offense behind him.
"I think it makes me a better pitcher," Richards said after his team's 2-1 loss to the White Sox on a damp 66-degree Wednesday afternoon at U.S. Cellular Field. "I have to be better than I was in the past. Being a No. 3 or a No. 4 in the rotation, you can kind of just go out and pitch your game. But knowing that I'm facing up against another team's ace, I think it's brought my game to the next level. I'm more focused."
But he is also winless.
Richards is four starts in and doesn't have a victory, even though he's pitched reasonably well each time. He has been beaten by Jake Arrieta, Cole Hamels and, most recently, Chris Sale, who sliced his way through a struggling Angels lineup that mustered only two baserunners through the first seven innings.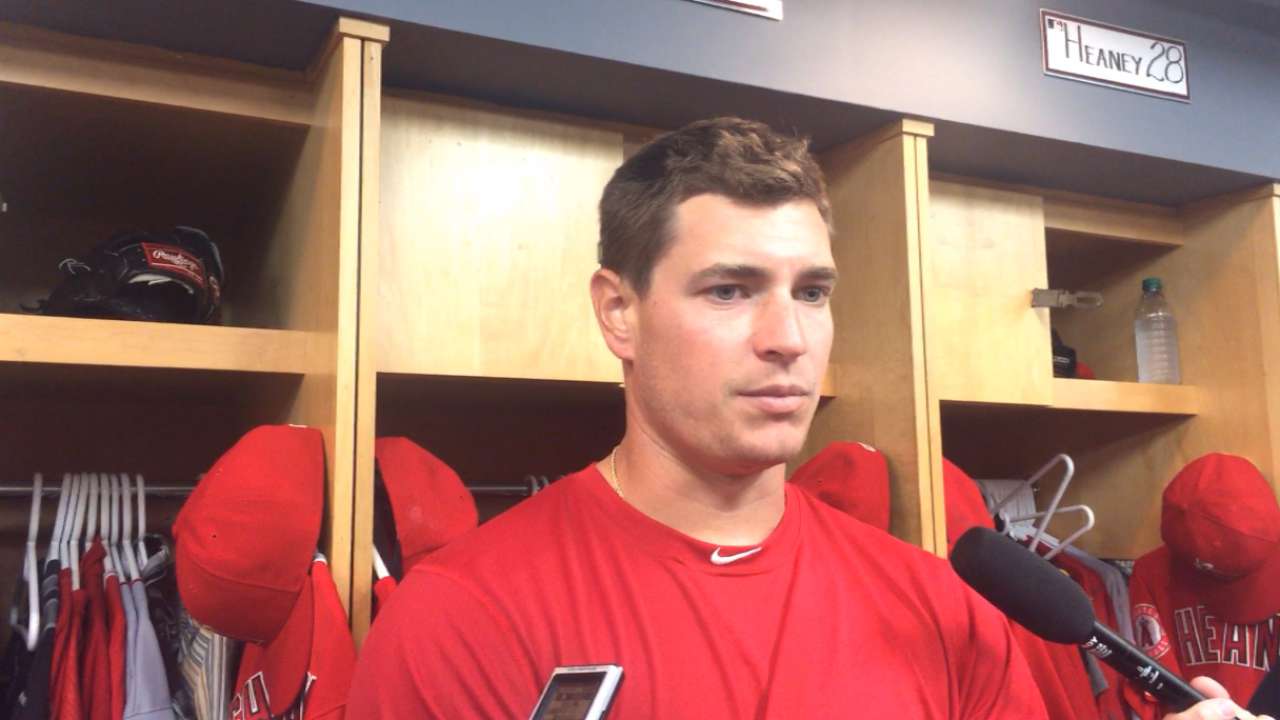 That, basically, is life as the Opening Day starter -- every five days, the other team's ace is probably on the mound, especially in April.
Richards calls this "an important part of my development."
The 27-year-old right-hander gave up only two runs (one earned) in a 118-pitch, 6 1/3-inning outing in the third of this four-game series, dropping his ERA to a tidy 3.00. He served up a first-inning solo homer to Tyler Saladino, on a fastball that slipped from his hands while he was throwing it. And he gave up an unearned run when he fielded a sacrifice bunt and threw wide of first base in the fifth.
Richards worked around four walks and three other hits, relying heavily on his high-90s fastball and devastating slider. He called this start "probably one of [my] better ones," even though it hardly mattered.
Sale entered 3-0 with a 2.35 ERA in 2016 and 4-0 with a 1.64 ERA in his career against the Angels, a team with the second-lowest OPS in the Major Leagues this season. He gave up only two Mike Trout singles in the first seven frames, extending his scoreless-inning streak to 16, and departed after plunking Kole Calhoun to begin the eighth.
The Angels noticed a different Sale during Spring Training, one who was varying the velocities of his fastball, a la Zack Greinke, but were unable to make an adjustment.
"He's throwing his fastball from like 90 to 97 [mph]," said Trout, who was caught stealing in the fourth and thrown out trying to take second on an errant throw in the ninth. "He changes speeds. As a hitter, it's tough on you, because you visualize a fastball in your head, and if he takes three, four miles off that heater, it comes out a little slower and gets your timing all messed up."
Sale, who has finished within the top six in American League Cy Young Award voting each of the last four years, demanded near-perfection out of Richards. But that has yet to be the case. The righty has averaged 18 outs per start and given up eight earned runs in 24 innings, striking out 25 and walking nine.
Good, but not good enough.
"I admire what those guys do," Richards said of Arrieta, Hamels and Sale. "There are things to learn from guys like that. But I can't sit out there and try to be somebody else. I have to be myself. I'm figuring it out. Things are kind of progressing slowly, but they are progressing."
Alden Gonzalez is a reporter for MLB.com. Follow him on Twitter @Alden_Gonzalez and Facebook , and listen to his podcast. This story was not subject to the approval of Major League Baseball or its clubs.