Blue Jays entertaining idea of temp sixth starter
Hutchison could step in to ease workloads of Sanchez, Stroman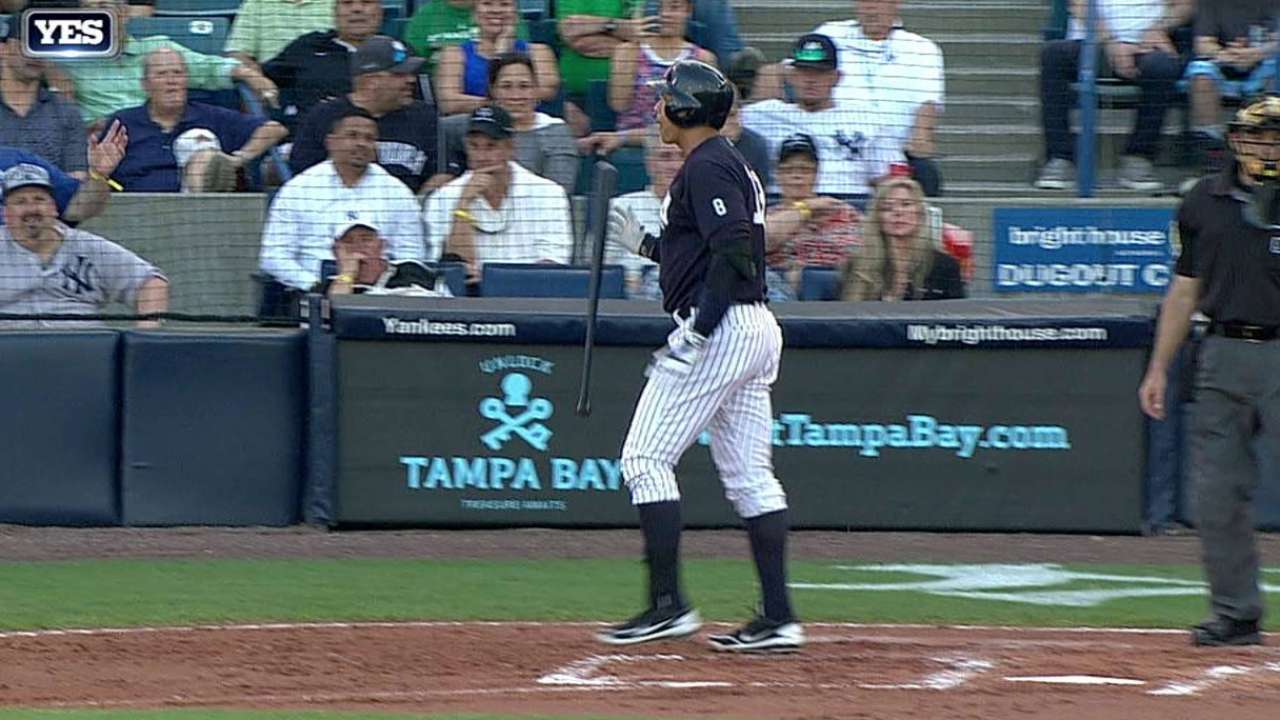 BALTIMORE -- The Blue Jays' starting rotation has been a pleasant surprise, but the club intends to take a cautious approach with its young pitchers to make sure that trend continues.
Toronto's starting staff entered play on Wednesday leading the Major Leagues with 95 innings. That's an encouraging sign, but it does create some problems, considering the workloads of Aaron Sanchez, and to a lesser extent, Marcus Stroman, have to be closely monitored.
One possibility the Blue Jays have come up with is to temporarily add a sixth starter to the rotation. That would buy an extra day of rest for each starter and help the club get through its current stretch of 29 games in 30 days.
"There's a couple of guys you want to be cautious with a little bit. It might help more to give those guys a break when we can," Blue Jays manager John Gibbons said. "We've definitely been talking about that."
The idea of using a sixth starter is not new. Toronto took a similar approach last season when right-hander Scott Copeland was promoted from the Minor Leagues for the same reason. The leading candidate to receive a promotion this year likely would be Drew Hutchison, who is currently starting for Triple-A Buffalo.
The other possibilities include bullpen arms Gavin Floyd and Jesse Chavez. Those two seem less likely, because Gibbons described Floyd's current situation as a one- to three-inning reliever, while Chavez was not available Wednesday because of a sore back.
Toronto previously announced that Sanchez is on an innings limit this season, but the club has yet to specify what that magic number is. Stroman is not believed to be on a strict limit, but he still has to be closely monitored after missing almost all of last season because of knee surgery. There do not appear to be any concerns about the other three in the rotation: J.A. Happ, R.A. Dickey and Marco Estrada.
The one thing Gibbons doesn't want to do while managing workloads is shorten individual outings when his starter is pitching well.
"If they're good, I'd rather let them run when they can," Gibbons said. "If they're good, it makes no sense to yank them just for the sake of doing it, I don't think. Any given night, if they're struggling, naturally you get them out of there a little bit earlier. It protects some things that way, but it's not an easy thing to do."
Gregor Chisholm is a reporter for MLB.com. Follow him on Twitter @gregorMLB and Facebook, and listen to his podcast. This story was not subject to the approval of Major League Baseball or its clubs.