Revere progressing, timetable still uncertain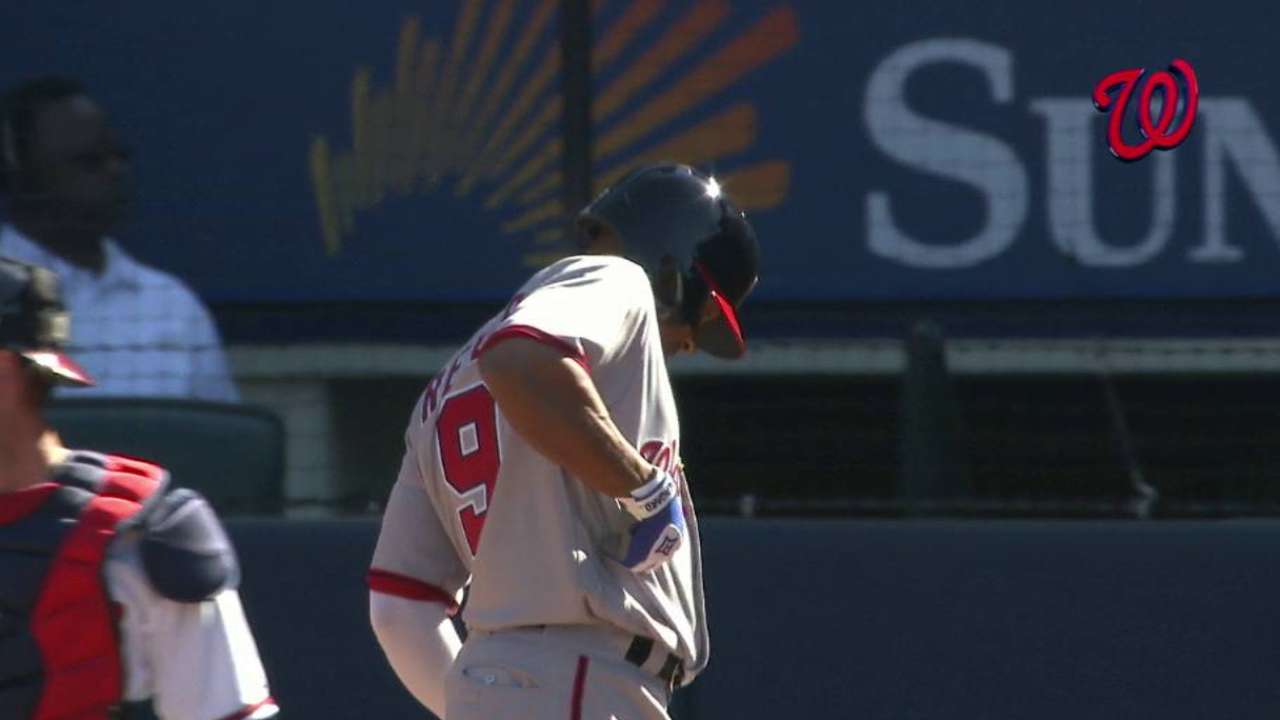 MIAMI -- Ben Revere is starting to show some signs of progress in his recovery from a strained right oblique.
Revere has participated in light running drills over the past few days, and he did so in the outfield prior to Wednesday night's 3-1 win over the Marlins at Marlins Park. He also took some swings right-handed -- although he is left-handed -- in order to test his injury without putting too much pressure on it.
"Now, we're really picking up the pace, doing some more sprints," Revere said. "Every day something is coming up new. Just getting my strength and muscles and blood pumping back in order."
After the drill, Revere described his legs as sore, but he indicated it's a good soreness as he tries to work his way back into baseball shape.
The Nationals have been without their leadoff hitter since he exited after four innings on Opening Day. Revere is hopeful he can start taking full swings from the left side soon, although he will be eased back into action by hitting off a tee and soft toss before he takes batting practice.
Whether Revere will require a Minor League rehab assignment before returning to the Nationals is unclear. Manager Dusty Baker said on Wednesday that it's possible Revere can avoid it considering his body type, but it was too early in the process to tell.
"The thing about an injury is that you have to get past thinking about it, because you can't play this game and really think in the process," Baker said. "You have to process it and think about it before you do it. And after that, while you're doing it, you got to be natural. So it's going to be little while before he feels natural."
Jamal Collier is a reporter for MLB.com. Follow him on Twitter at @jamalcollier. This story was not subject to the approval of Major League Baseball or its clubs.