Hit men: Cubs pitchers help themselves
Hammel's two-RBI knock enough for win over Cardinals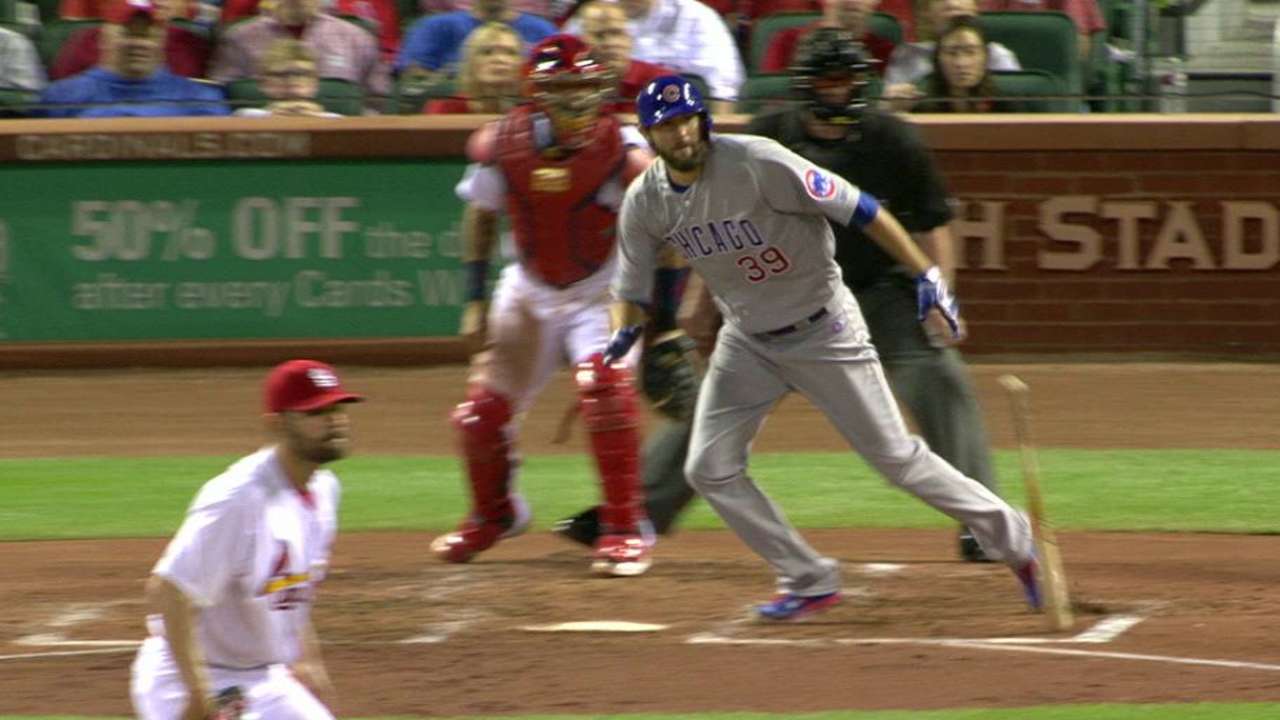 Hammel now has more RBIs (three) than runs allowed (two) for the season. He also picked up another April win, his 18th in 28 starts in the first month over the past six seasons. That's the most April wins in the Majors in that period. Against the Cardinals, he gave up five hits over six innings, striking out six, and didn't walk a batter. Chicago starters have gone at least six innings in each of the first 14 games, which the Cubs last did in 1910.
"You can't expect that to continue," Maddon said of the pitchers' success with the bat. "Technically, we have some guys with good swings. If a pitcher makes a mistake, they have the ability to do what you saw tonight. If you watch them all, and break them all down, they go up to the plate and do things right."
Chicago pitchers now have seven RBIs, tops in the Majors. Give pitching coach Chris Bosio credit for the batting-practice work.
"'Bos' is usually flipping 30 mile-an-hour cutters in there, and we tee off," Hammel said. "We take a little pride in it."
Hammel, who now has an RBI in consecutive games for the first time in his career, didn't work on his swing in the offseason.
"We hit every day, but I'm not trying anything different," he said. "I'm trying to get the barrel out. I had a pitch down and in that I could handle. As long as I can put good wood on it, maybe I can squeak it through a hole."
Carrie Muskat is a reporter for MLB.com. She writes a blog, Muskat Ramblings. You can follow her on Twitter @CarrieMuskat and listen to her podcast. This story was not subject to the approval of Major League Baseball or its clubs.