Converting opportunities will be key for Astros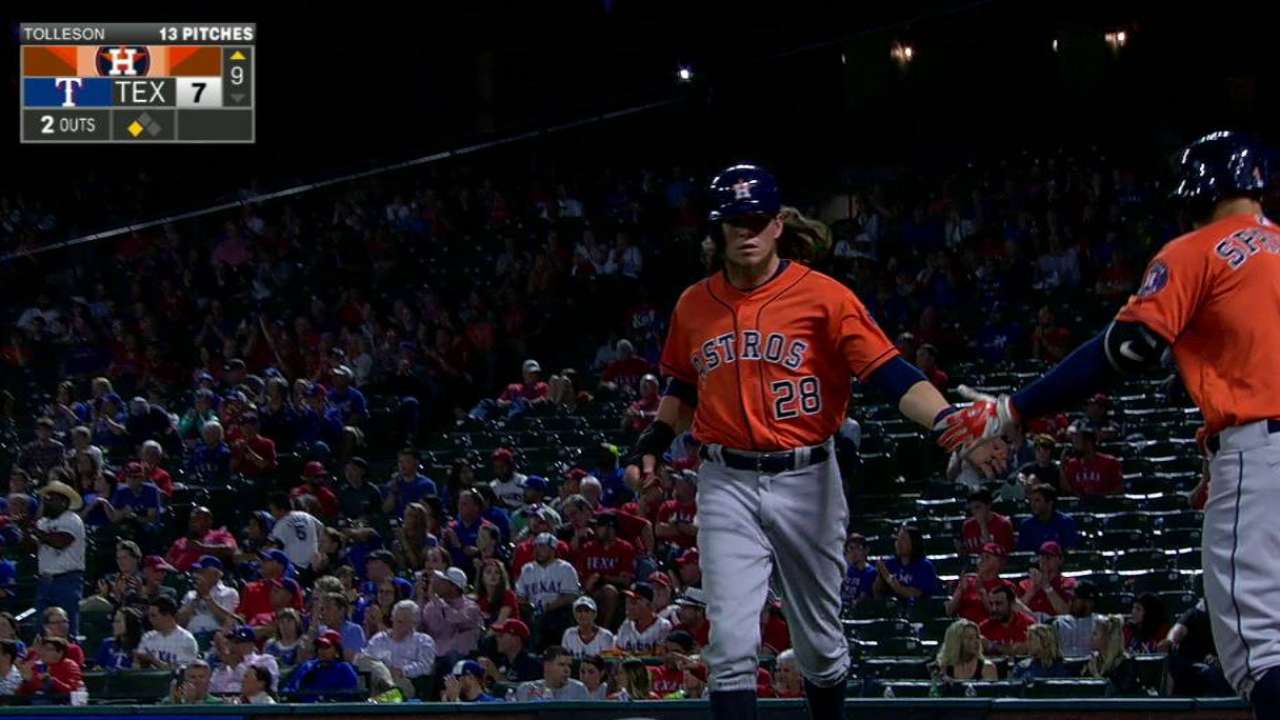 ARLINGTON -- George Springer hit a one-out double in the first inning and was left stranded. Marwin Gonzalez was stuck after the team's third consecutive double to start the second inning. Tyler White doubled to start the sixth and couldn't advance.
The Astros once again couldn't take advantage of some prime scoring chances, going 2-for-10 with runners in scoring position in Tuesday's 7-5 loss to the Rangers at Globe Life Park. Through 14 games, they're hitting .184 with runners in scoring position, which is near the bottom of the American League.
"We need to settle down and get good pitches to hit, and I think we're doing a good job," outfielder Jake Marisnick said. "They're just not falling right now. I think we're going to be all right."
Other than the consecutive doubles by Evan Gattis, Carlos Gomez and Gonzalez to start the second, the only other runs the Astros managed came on back-to-back solo homers by Jose Altuve and Springer in the seventh and an Altuve groundout in the ninth.
"We've got to find a way to score without the homer," manager A.J. Hinch said. "We put up some at-bats with guys in scoring position and didn't account for enough. Obviously, we punched a few times tonight and didn't hit deep in the count very well.
"This team, we're going to score. We have a potent lineup. This is the first game we faced a lefty, so getting Marwin some right-handed at-bats, getting our predominantly right-handed lineup in there was good for these guys. We face another lefty tomorrow [Cole Hamels]. But we'll get it going."
Still, Hinch knows it's a results-oriented business. and he said the worst thing the players can do is carry one night of frustration into the next.
"We've got to find a way to erase some of this stuff from our memory bank. because it doesn't do us any good to carry it into tomorrow's game," he said.
Brian McTaggart is a reporter for MLB.com. Follow @brianmctaggart on Twitter and listen to his podcast. This story was not subject to the approval of Major League Baseball or its clubs.