J-Hey winning over Cubs with defense
Right fielder's rocket throw home key to win over Cardinals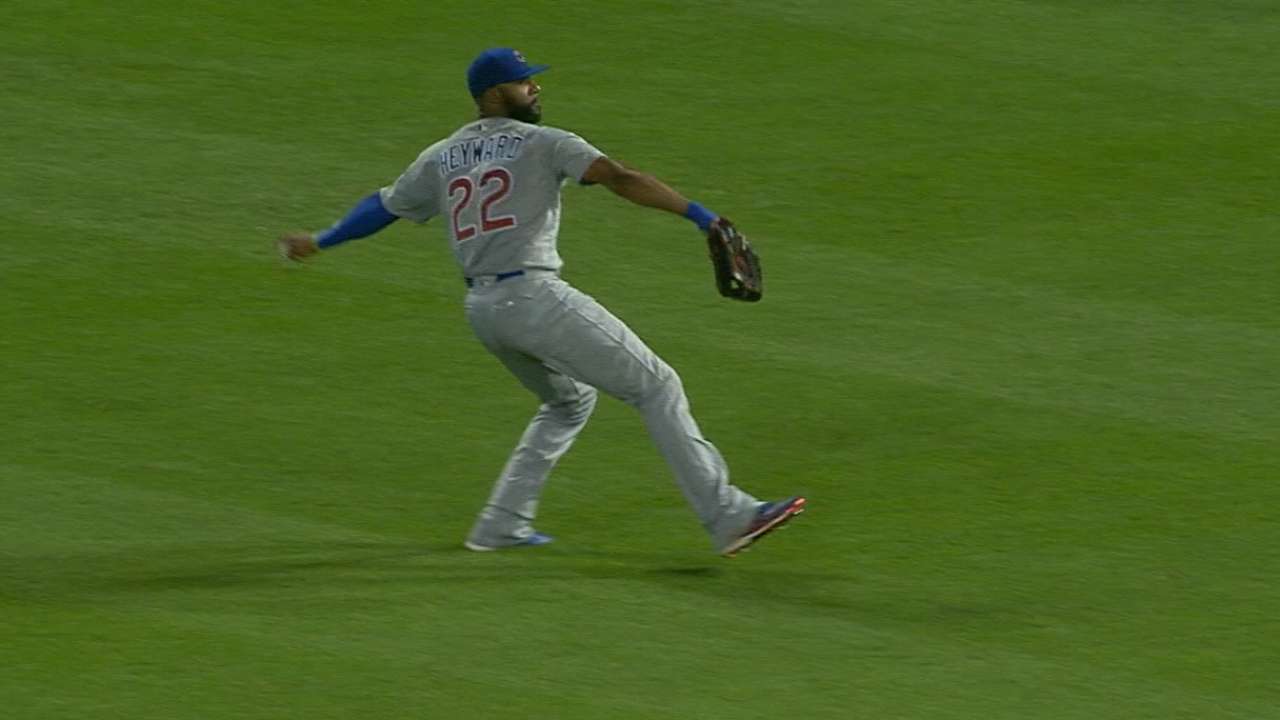 ST. LOUIS -- Jason Heyward may not have a hit yet in the first two games of the Cubs' series against the Cardinals, and he's batting .170 overall, but the right fielder has delivered some of the biggest plays in the series.
On Tuesday night, Heyward flashed his Gold Glove skills with a perfect throw home to get Matt Holliday, and end the Cardinals' threat in the fourth inning. Chicago held on for a 2-1 win, and now has a 2-0 lead in the series.
"A lot of momentum came back to us in that moment," Cubs manager Joe Maddon said of Heyward's play. "I've seen it from the other side. He constantly makes great plays."
A three-time Gold Glove winner, Heyward takes pride in his defensive play, and it shows.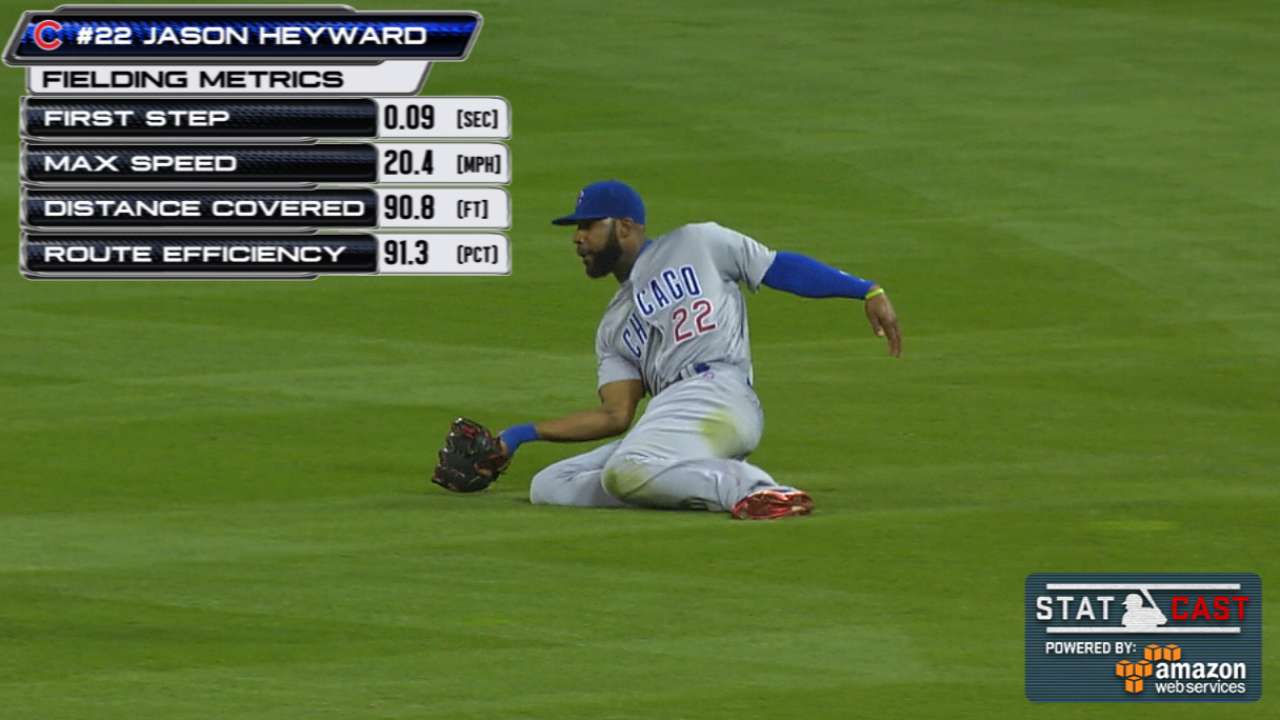 "I just want to work at it," Heyward said. "I just try to know where everybody's going to be on the field. I knew who was hitting, somebody who hits to right field often, know who's running. You always want to think about those things before the play happens and it develops. Expect the worst thing to happen, expect to have to make a diving play, expect the ball to be hit to you. You want to be in every spot."
Maddon appreciated it.
"[Defensive skills] normally don't go away -- that doesn't go in a slump," Maddon said. "Ask the pitchers how they feel about it. It's fun to watch and it's contagious."
Cubs starting pitcher Jason Hammel enjoyed it.
"I wouldn't have been out there without Jason Heyward's great play there," Hammel said. "He's taking outs away. You've seen it. Any time you shorten an inning because you have a guy in the outfield who can make a great diving catch, which he's done a couple times, or throw a guy out at the plate, that's the unheralded part of his game."
That's the beauty of baseball !!! You don't need to get a hit to win a game @JasonHeyward won that game with that throw

— miguel montero (@miggymont26) April 20, 2016
Carrie Muskat is a reporter for MLB.com. She writes a blog, Muskat Ramblings. You can follow her on Twitter @CarrieMuskat and listen to her podcast. This story was not subject to the approval of Major League Baseball or its clubs.