Mets' power-driven offense poses threat
New York slugs 6 homers Tuesday, believes bats will continue to surge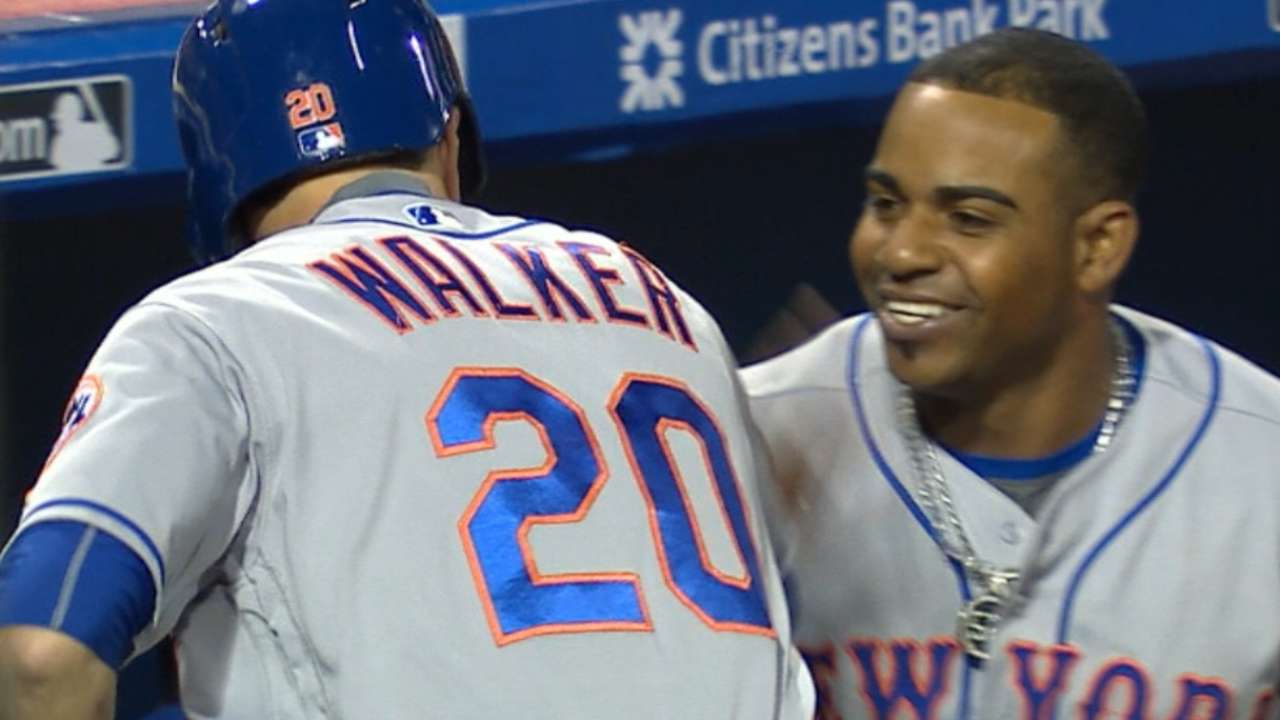 PHILADELPHIA -- The 2016 Mets, by and large, do not steal bases. They do not generally hit and run. They do not bunt particularly often.
Simply put, the Mets are a machine built to hit home runs. When they hit a lot of them, they tend to win. So it was a welcome sight for manager Terry Collins when his hitters bashed six more homers Tuesday in an 11-1 win over the Phillies, increasing their total to 17 over the first five games of a nine-game road trip.
"Our lineup right now, to be honest, we've got a lot of guys who can hit it over the fence," Collins said. "There's no easy guy in that lineup when you're facing them. So it means a lot. It puts a lot of pressure on the other team. When they make a mistake, they know that somebody can hit a home run."
Tuesday, those somebodies included Michael Conforto, whose two-run shot in the first inning gave the Mets a lead they would never relinquish; Yoenis Cespedes, who saw three straight curveballs from Phillies starter Vince Velasquez and parked the third of them over the left-field fence; Neil Walker, whose two-homer game gave him three dingers against lefties after hitting none as a right-handed batter last year; Lucas Duda, who went back-to-back with Walker for a second straight night; and Curtis Granderson, whose slow start to the season did not preclude him from joining the party.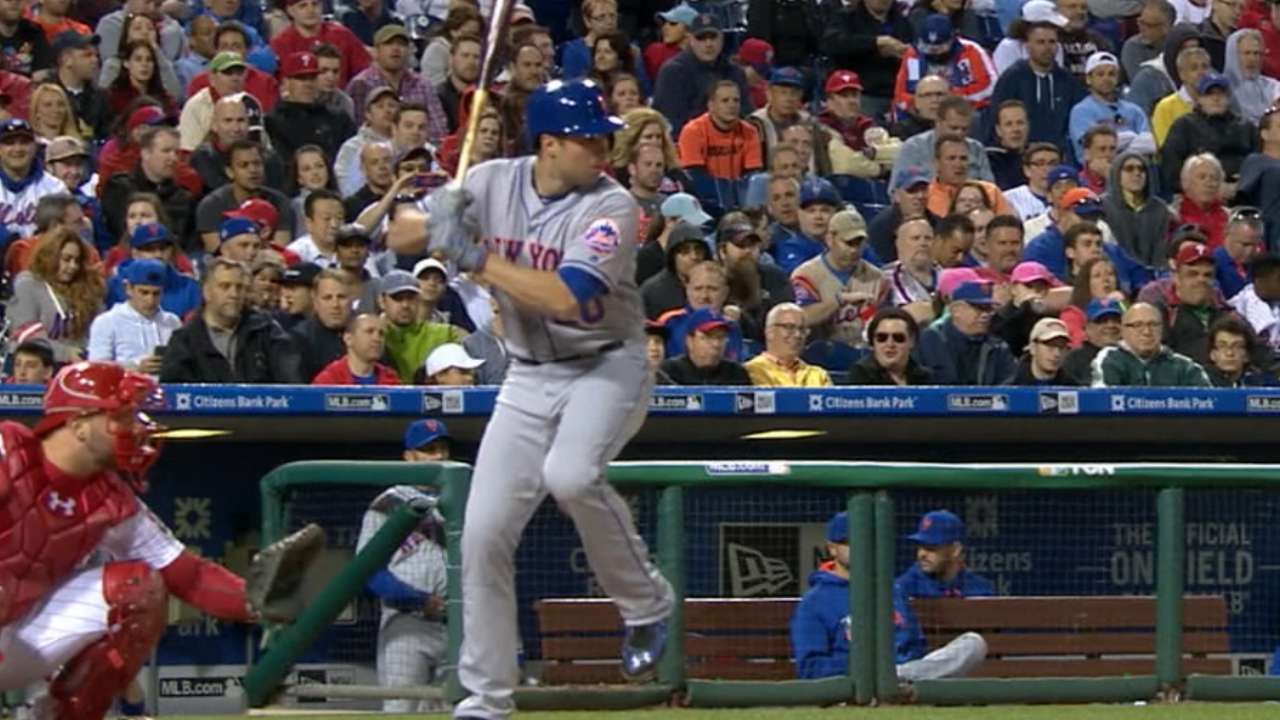 All 11 of the Mets' runs against Velasquez, Brett Oberholtzer and James Russell came via home runs, which is not particularly unique for this club. The Mets, who compiled 40 percent of their offense through homers last season, are at 57 percent in 2016.
"We've got some pop in our lineup," Duda said of a Mets team that hit four-plus homers in consecutive games for the first time in 11 years. "It's pretty deep. When we do hit home runs, we've got a pretty good shot to win a ballgame."
Duda points to the length of the Mets' lineup -- with the exception of Conforto, who hit nine in 56 games as a rookie, every Mets starter has at least two double-digit homer seasons on his resume -- as reason for the power-centric offense. But it was a lack of homers -- just two in their first eight games -- that bedeviled the Mets earlier this month.
Collins explains that away via the Mets' disjointed early-season schedule. Now that the team is taking batting practice every night, settled into a normal routine, he feels the homers and offense will continue to flow.
"It's an old baseball saying, is hitting is contagious," Conforto said. "You get some energy in the dugout and you get some excitement, guys are going to start to hit, start to swing. They want to join the party. And so I think that's a real thing, I really do. Especially in a clubhouse like this where we're all close and we all pull for each other, I definitely think it can be contagious."
Anthony DiComo is a reporter for MLB.com. Follow him on Twitter @AnthonyDiComo and Facebook, and listen to his podcast. This story was not subject to the approval of Major League Baseball or its clubs.