Another great Lagares grab among top GIFs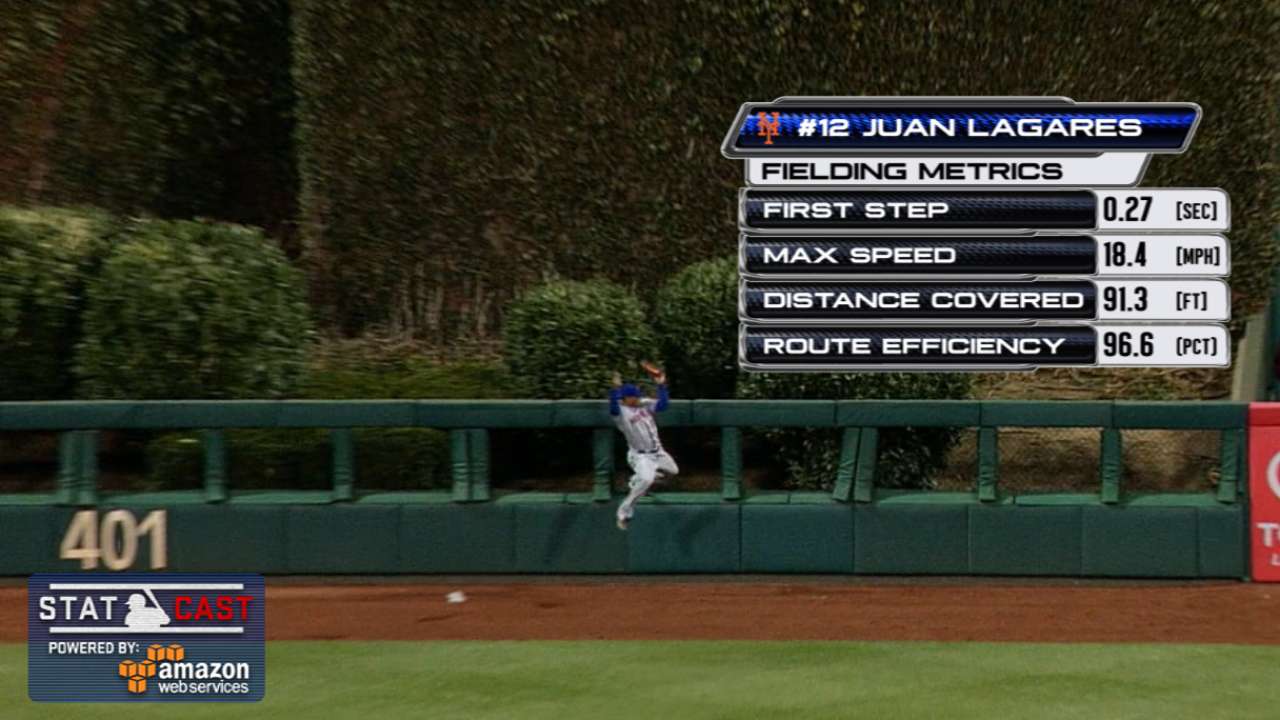 Here are the top GIFs from Tuesday's games, courtesy of @MLBGifs.
1. Leapin' Lagares
Mets center fielder Juan Lagares already has one Gold Glove Award to his credit, and he may be headed for a second one with plays like this sensational leaping grab to rob the Phillies' Maikel Franco.
2. Strasburg dominates
If you were a Marlins hitter on Tuesday night, you did not have a fun time against Stephen Strasburg, who racked up 10 strikeouts over eight scoreless innings.
3. Beltre's tough love
Most of Elvis Andrus' Rangers teammates congratulated him after he scored a run in the sixth inning against the Astros. His friend Adrian Beltre had a slightly different reaction.
4. Herrera gets best of Miggy
Facing Miguel Cabrera is a dangerous business, but Royals reliever Kelvin Herrera proved himself worthy of the challenge here.
5. Dee is for diamond
Dee Gordon did at least get an awfully nice consolation prize for having to face Strasburg's filthy stuff. Marlins owner Jeffrey Loria presented him with a diamond-studded pendant before the game, a reward for Gordon's 2015 National League batting title.
6. Doggone good win
The Royals' 8-6 win over the Tigers at Kauffman Stadium was nothing to wag your tongue at, unless you were this furry Kansas City supporter.
Andrew Simon is a reporter for MLB.com. Follow him on Twitter @AndrewSimonMLB. This story was not subject to the approval of Major League Baseball or its clubs.