Command, deceptive delivery keys to Latos' success
In 3 starts, White Sox righty is 3-0 with an 0.49 ERA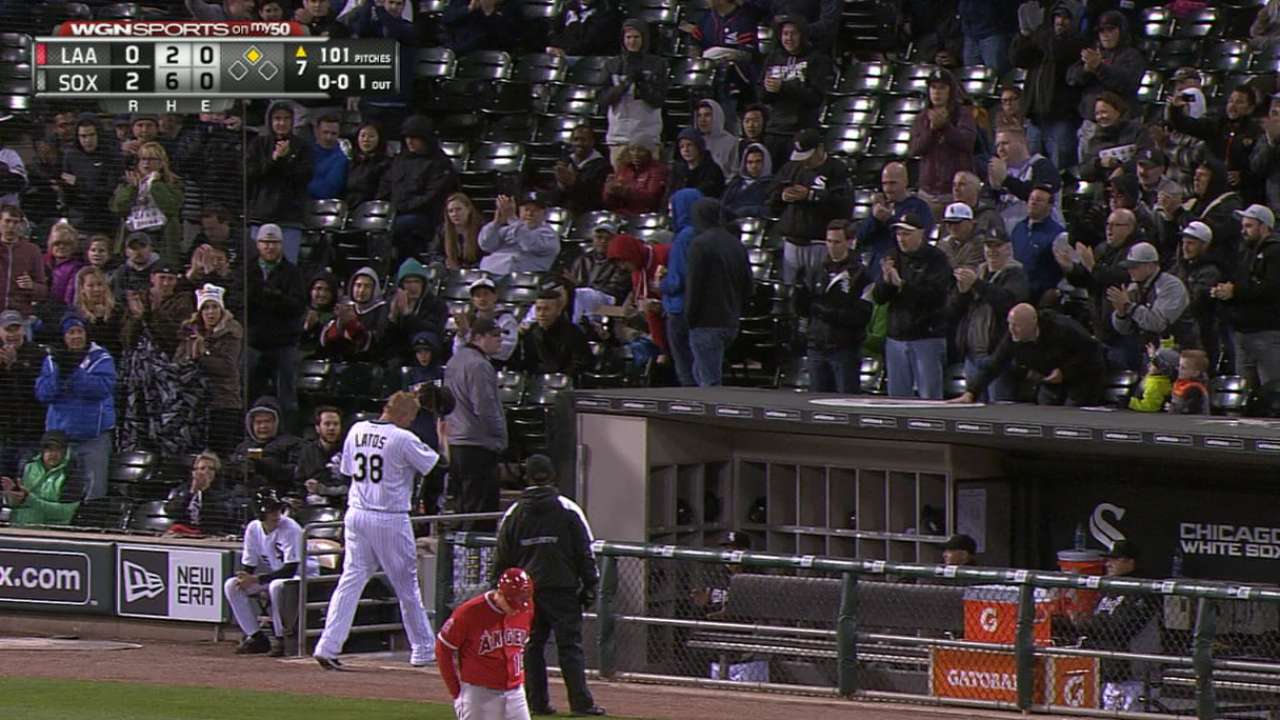 CHICAGO -- Mat Latos goes to the mound every fifth day with the belief that nobody from the opposing team can touch him.
Through three starts and three victories as part of the 2016 White Sox, Latos' mindset has been as precise as his command of the strike zone.
"If I go out there and I'm scared and I'm thinking I've got to be too perfect, you wind up walking a bunch of people or give up hits and make mistakes," said Latos, after allowing two hits over 6 1/3 scoreless innings during a 5-0 White Sox victory over the Angels on Tuesday night at U.S. Cellular Field. "That's the way you've got to look at it."
"He's doing great," White Sox manager Robin Ventura said. "He's just commanding the strike zone, up and down, in and out. He's able to spin one in there when he needs to. It would be one thing if it was four innings, but he's done it over a period of a few games here. It has been great."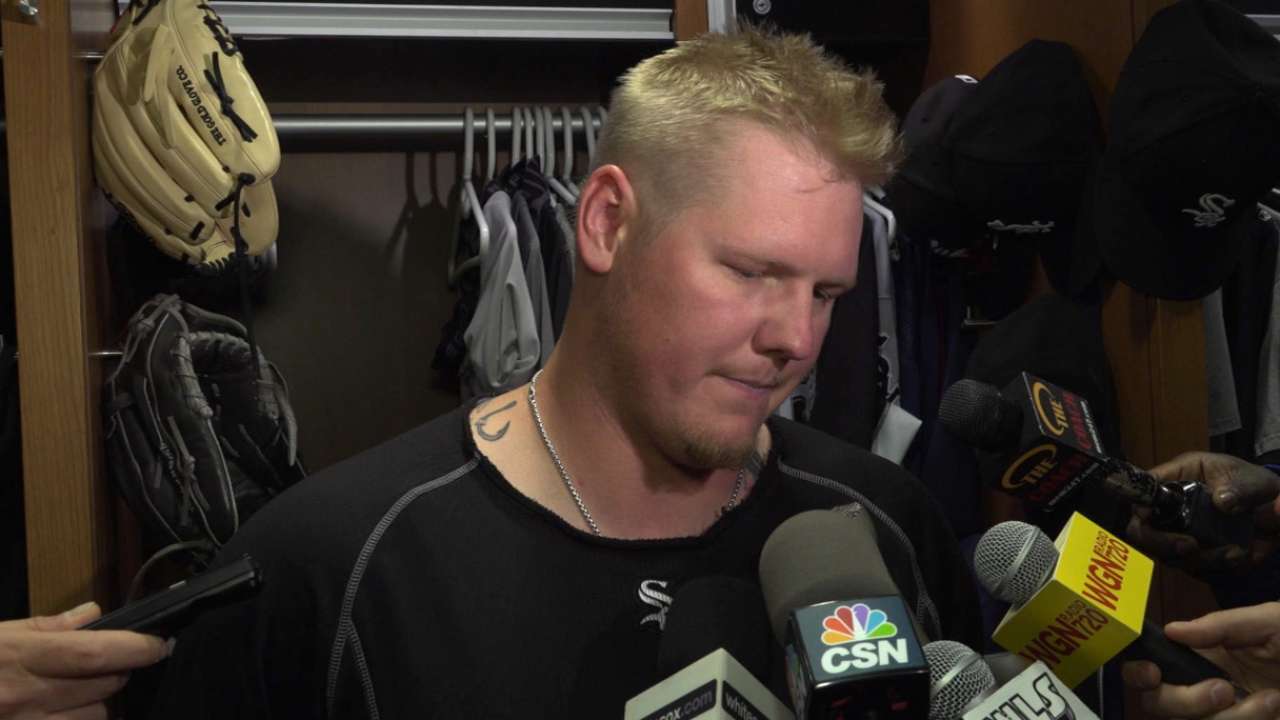 As a member of the White Sox on a one-year, $3 million deal, Latos has yielded a grand total of six hits over 18 1/3 innings to go with his 3-0 record and 0.49 ERA. This stretch of excellence stands as a far cry from Latos' Spring Training effort, when he got knocked around.
But there was a method to Latos' madness, especially with the veteran working on the back Minor League fields up until starting two Cactus League games and one exhibition contest in San Diego.
"My game plan hasn't been a secret," Latos said. "It's always pitch inside, and the last thing I want to do in Spring Training pitching against my own guys is run a two-seamer in on somebody's hands and hurting somebody.
"Going to the back fields and pitching and coming into a real ballgame, it's kind of crappy to say, but I honestly don't care if I wind up hitting somebody because I'm trying to go in. I'm not trying to hit them, I'm not trying to hurt them. But I'm trying to go in. It's part of the game. It's clearly a different animal."
Tuesday's much-needed effort from Latos came after the White Sox used the bullpen for 8 2/3 innings in Monday's opener and also ended the team's three-game skid. Latos has a little deception in his delivery, hiding the ball behind his back before throwing. But there has been no hidden trick to his mound success.
"He made pitches when he needed to," Angels designated hitter Albert Pujols said. "We chased a couple of pitches, but besides that, he kept the ball down. He's pretty tough, pretty deceiving, when he keeps the ball down. It's hard to pick the ball up out of his hand."
"It's definitely a funky movement. He shows the ball behind his back and all of a sudden comes up over his head like a pitching machine," White Sox right fielder Adam Eaton said. "I'm glad he's on my team."
Scott Merkin is a reporter for MLB.com. Read his blog, Merk's Works, follow him on Twitter @scottmerkin, on Facebook and listen to his podcast. This story was not subject to the approval of Major League Baseball or its clubs.