Wieters' first homer a welcome-back gift
Catcher hopes to build momentum at plate after long rehab stint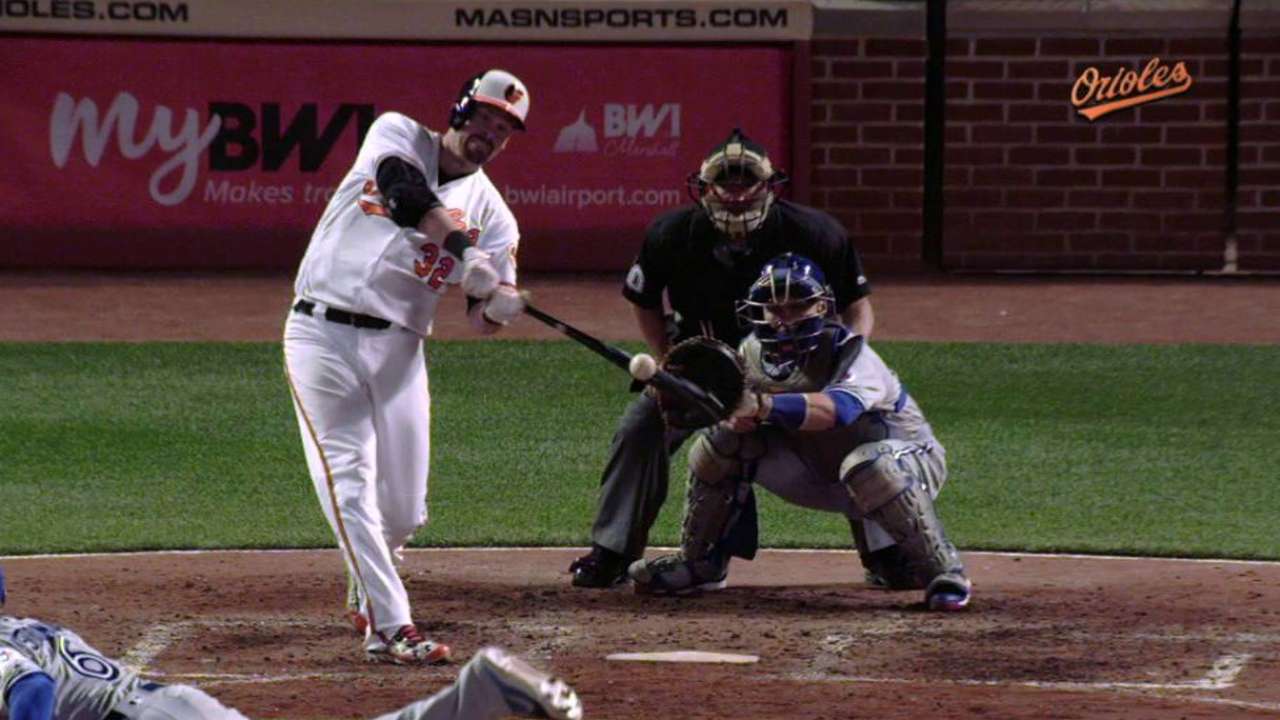 BALTIMORE -- Matt Wieters nearly brought the Orioles back with one swing on Tuesday night, as the catcher connected for his first homer of the season, an encouraging sign despite Baltimore's 4-3 loss to Toronto.
"Matt Wieters has always been there," said third baseman Manny Machado, who also homered in the loss. "He's just getting into his groove. [The elbow injury] set him back a couple of weeks in Spring Training. Now he's just getting back to his old self, and he's calling a hell of a game. He's been doing well behind the plate. It's a matter of time [until] he gets hot again. It's coming."
Wieters, who also singled in the fourth, let loose on Blue Jays starter Marcus Stroman's 1-1 pitch into right field for a homer that stood up after crew chief review. The homer, which also scored Mark Trumbo, brought Baltimore within a run in the bottom of the seventh inning and had manager Buck Showalter echoing Machado's thoughts.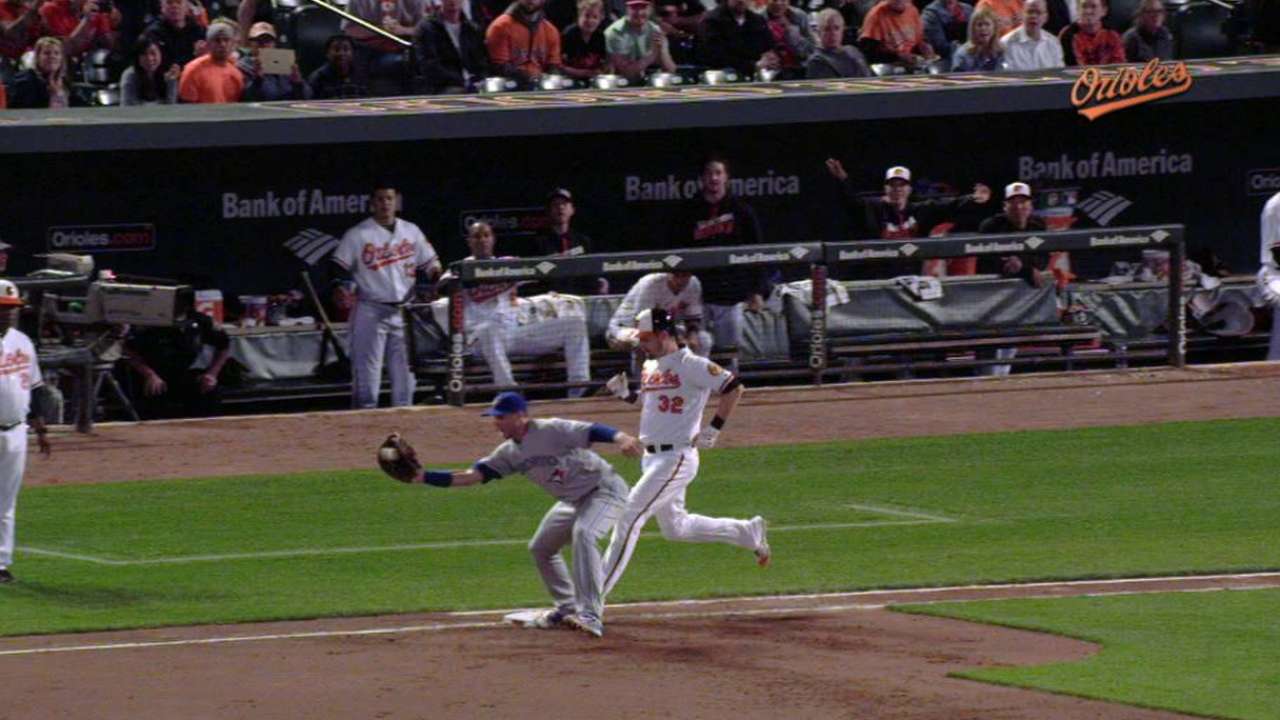 "Last year when he came back [in June from Tommy John surgery], he had so much time away from Major League pitching. Matty's had some good at-bats. Just a reminder of what an offensive threat he can be behind the plate," Showalter said of the 29-year-old Wieters, who accepted a one-year qualifying offer this winter.
"He had a big hit in Boston. He's been real close. I think he's been real close to being the guy we know he can be and that he has been. It's good to see. I don't think he's worried about the elbow. He understands what he's dealing with there and feels confident about that. I think that's taken a little stress off the offensive part of it."
Wieters, who has hits in each of his past four games, collected his third extra-base hit of the season Tuesday and raised his average to .265 in the process.
"[I] feel good," Wieters said when asked about his recent offense. "Stroman was kind of throwing me a little bit of everything. I missed a few pitches early and was able to get enough of one to be able to get a two-run homer there. Just wasn't quite enough tonight."
Brittany Ghiroli is a reporter for MLB.com. Read her blog, Britt's Bird Watch, follow her on Facebook and Twitter @britt_ghiroli, and listen to her podcast. This story was not subject to the approval of Major League Baseball or its clubs.