Miller aims to avoid repeat of shortened start
D-backs pitcher injured hand after striking mound twice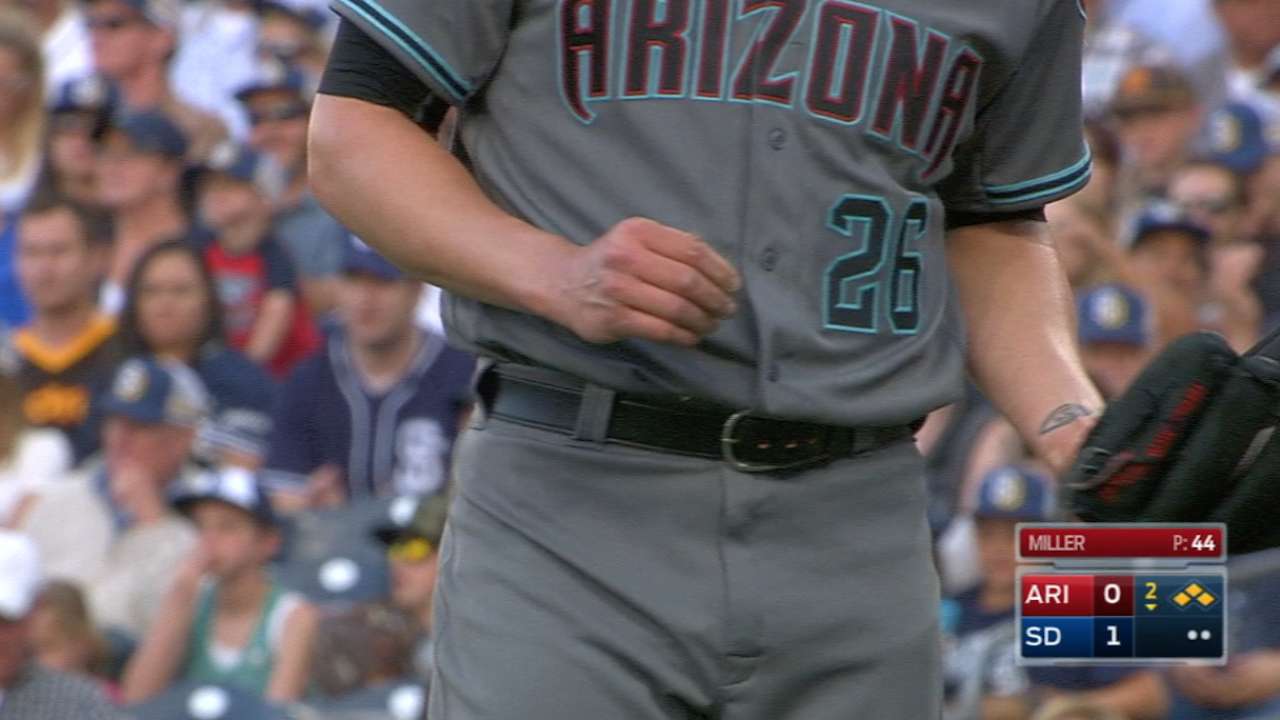 SAN FRANCISCO -- D-backs right-hander Shelby Miller worked on his mechanics during a bullpen session Monday afternoon, hoping to avoid what happened last Saturday when he had to leave the game in the second inning.
Miller's right hand struck the mound twice on his follow through during Padres pitcher Andrew Cashner's second-inning at-bat. The impact caused throbbing in the hand and cuts on both knuckles of his index finger.
"I didn't feel like my mechanics were bad at the time, but you go back and look at video and you kind of see yourself falling off the side of the mound a little bit," Miller said.
It was the first time in his career that Miller could remember hitting his hand like that and he focused on correcting it.
"Worked on just standing taller, really," Miller said. "When I stand taller on the mound, I feel like I'm on top of the ball better and I'm more in the bottom of the zone. That's really the thing I was working on."
Steve Gilbert is a reporter for MLB.com. Follow him on Twitter @SteveGilbertMLB. This story was not subject to the approval of Major League Baseball or its clubs.