Wong responds well after 2-game break
Matheny using bench time to regroup, not as punishment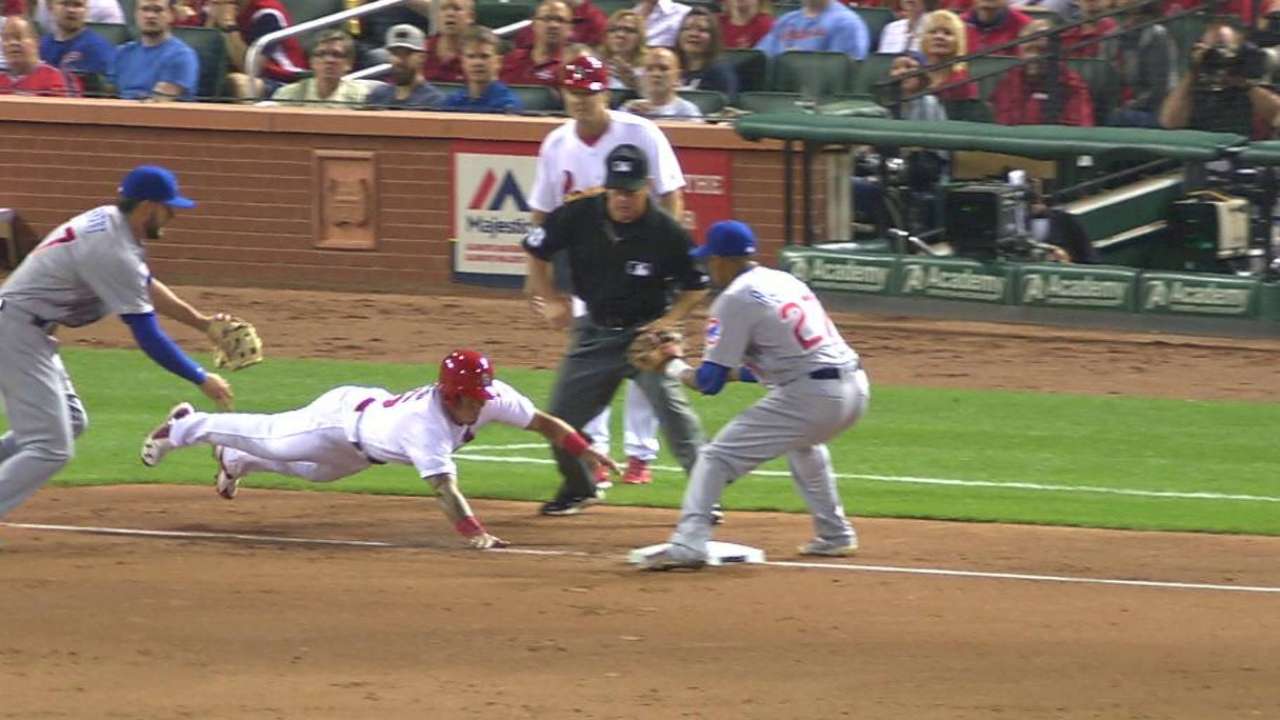 ST. LOUIS -- Cardinals second baseman Kolten Wong seemed more locked in during his return to the lineup Monday night after a two-game hiatus.
Wong had one of the Cardinals' five hits in a 5-0 loss to the Cubs and was steady in the field. He also made it back safely to third after being caught in a rundown when Mike Leake missed a suicide squeeze in the fifth inning.
"I thought [Wong] really gave us some good at-bats," Cardinals manager Mike Matheny said. "Overall, he looked confident. I thought he fielded the ball well, a good day for him."
Wong had been struggling, hitting .200 and going 1-for-18 before sitting out Saturday and Sunday's games against the Reds. He also had committed three errors defensively.
The Cardinals did the same thing when outfielder Randal Grichuk was struggling earlier in the season. Grichuk responded from the rest by going 7-for-15 with a pair of homers and five walks.
"That's a pretty big extreme of how Randal went from before those two days to after, but it sets a template for those guys to know that they're not being punished," Matheny said. "They need to go get something fixed. And Kolten's a phenomenal talent that we just need him to get right."
Joe Harris is a contributor to MLB.com. This story was not subject to the approval of Major League Baseball or its clubs.