Inciarte (hamstring) likely out rest of April
Braves center fielder is ramping up his running exercises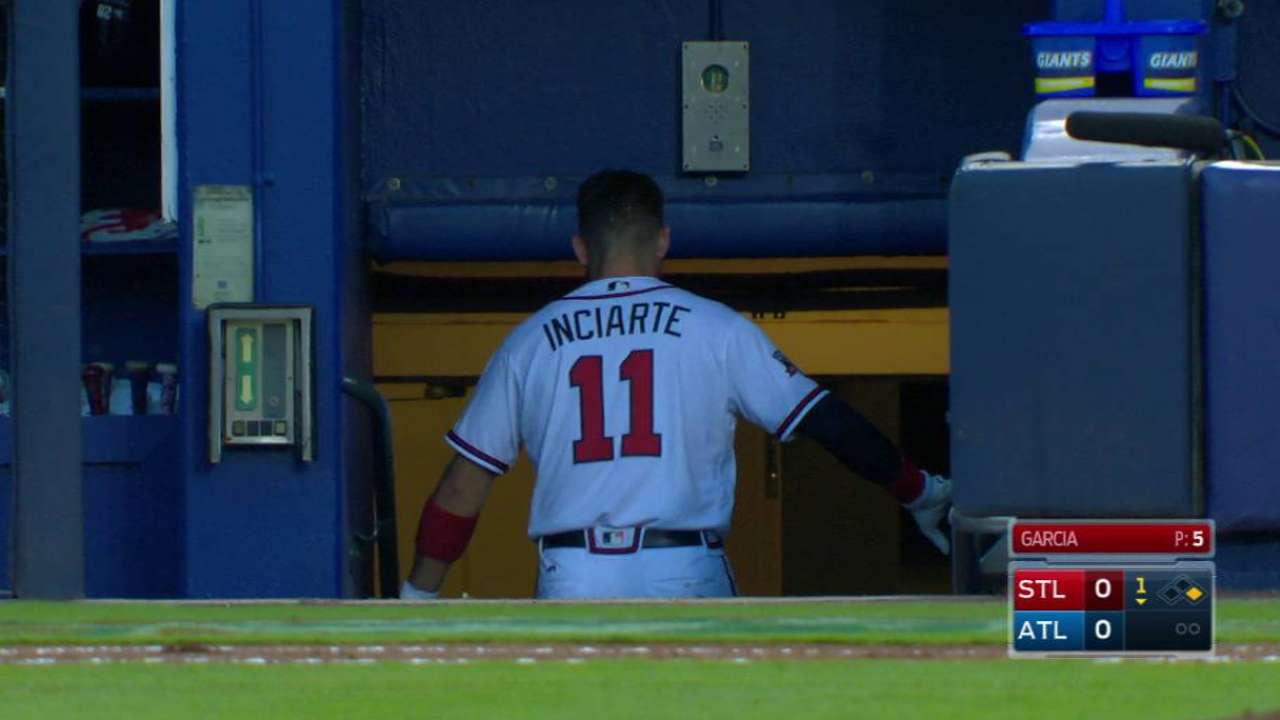 ATLANTA -- Ender Inciarte is eligible for activation on Saturday, but it appears the Braves center fielder will remain on the disabled list until at least the first week of May.
Braves manager Fredi Gonzalez said he would like to have Inciarte back in his lineup by the end of his month, but he conceded that Inciarte will likely need more time to fully recover from straining his left hamstring while running to first base April 8 against the Cardinals.
"He is starting to ramp up his running [exercises] a little bit, but he's making progress," Gonzalez said. "I say the end of this month loosely, because I don't know how much they're going to push him."
Inciarte is working out at the Braves' Spring Training complex. Once he clears a few more hurdles in the rehab progress, he will begin facing live pitching again in preparation for a rehab assignment.
Braves infielder Gordon Beckham was placed on the disabled list Monday because of a left hamstring strain Saturday against the Marlins. Beckham is hopeful that he will not need more than two weeks to recover. But Inciarte expressed a similar sentiment when he incurred his own hamstring strain.
"I think it's best to get it taken care of now, rather than risk the chance that it could continue to be a problem for the rest of the year," Beckham said.
Mark Bowman is a reporter for MLB.com. This story was not subject to the approval of Major League Baseball or its clubs.