Seattle gets lineup consistency as run of lefties over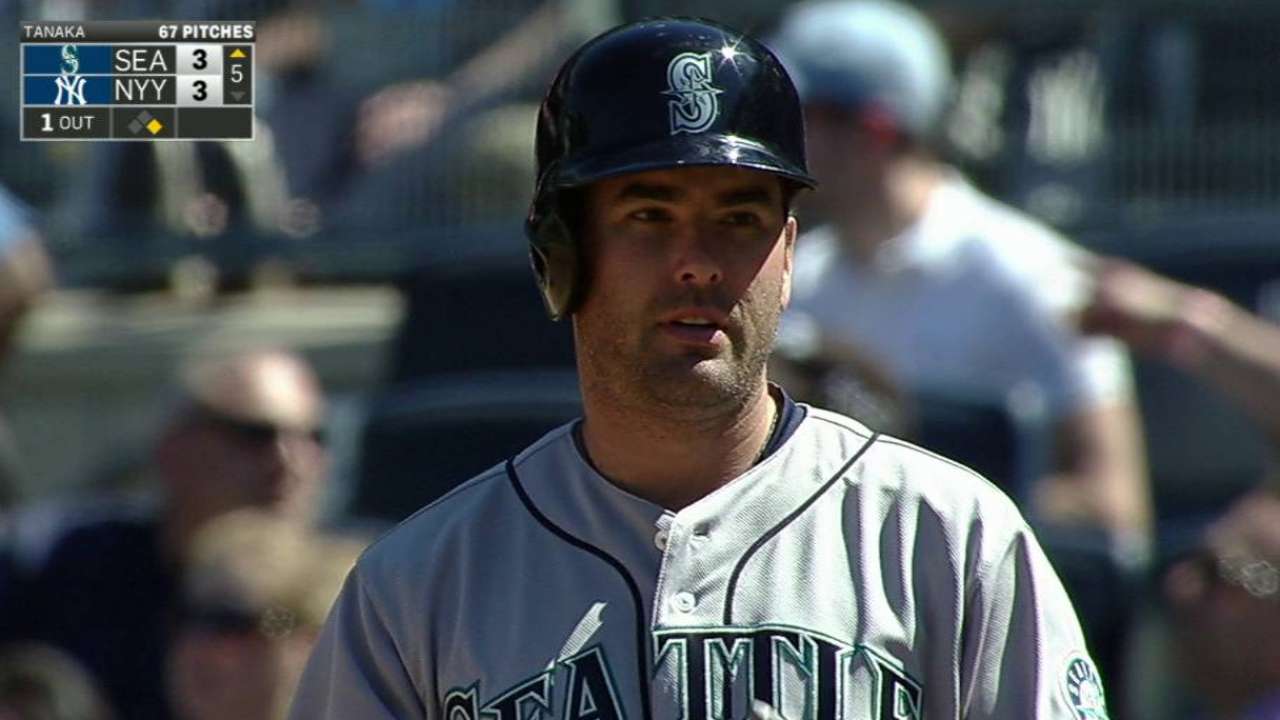 CLEVELAND -- After facing a steady string of left-handed starters early in the season, the Mariners are finally on a run of right-handed opponents as they finish out a nine-game road trip this week against the Indians and Angels.
The Mariners hit .204 with a .648 OPS against southpaws in their first 12 games, compared to .239 with a .703 OPS against righties.
Seattle will see three straight right-handers in Cleveland and then two of three in Anaheim, which means first baseman Adam Lind and right fielder/designated hitter Seth Smith will get their first consistent string of starts. Those two are in platoon situations with Dae-Ho Lee and Franklin Gutierrez, respectively.
It also means switch-hitting shortstop Ketel Marte will get a chance to get into a better groove from the left side after batting just .136 right-handed to start the year, and third baseman Kyle Seager could also benefit as he looks to break out after a slow start.
"Hopefully we can get Seager and Lind going consistently," manager Scott Servais said of his two lefty hitters who were batting .119 and .172 respectively going into Tuesday's series opener at Progressive Field. "Obviously they're a big part of our lineup and what we're trying to do there. It's good. On the flip side, Dae-Ho and Guti may not get as much time, but that's how we're built and how the roster is put together. There's going to be stretches like that."
Lind looked a little better in New York, going 3-for-8 after opening the season in a 1-for-17 funk.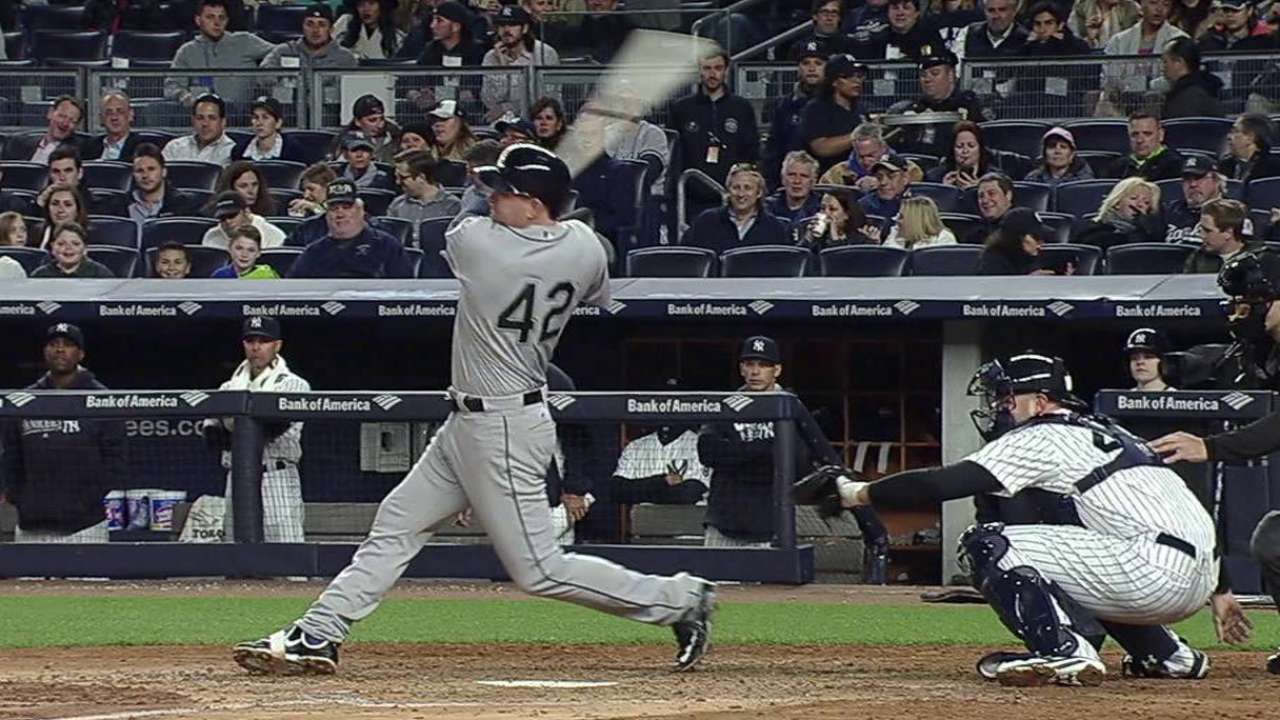 "I thought he swung the bat better," said Servais. "Maybe not controlling the strike zone quite as much as he'd like, because he does have track record of doing it. He's been aggressive and he's starting to feel a little better. He has been very aggressive at the plate. But he's starting to come out of it."
Seager was given the day off Saturday in New York to work on some things as he looks for answers with his swing.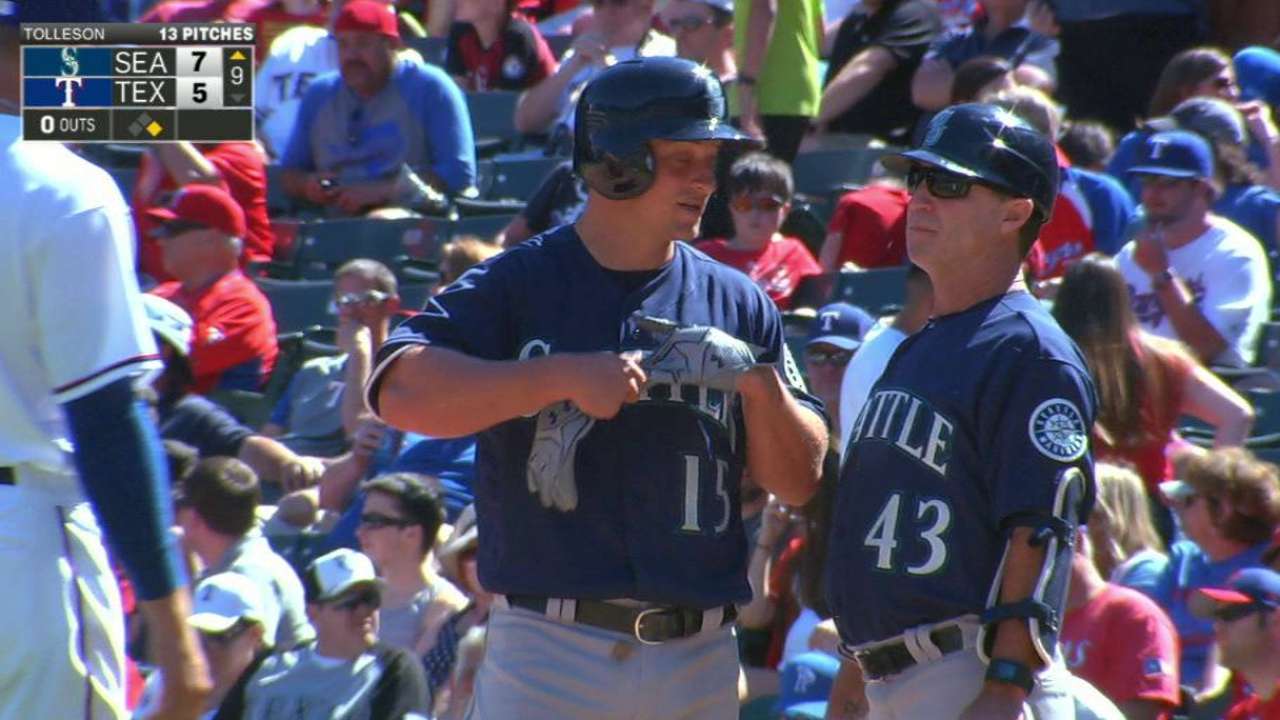 "Kyle is a thinker and tweaker and he wants to feel right mechanically at the plate," Servais said. "I think he's kind of searching for something. ... He has been a slow starter. I was looking at some of his stuff from earlier in his career. He'll get going. He'll be a big part of what we're doing. He'll stay in the middle of our lineup."
Worth noting
• Right-handed relievers Ryan Cook and Evan Scribner, who are both on the disabled list, have begun throwing programs as they work back from lat muscle strains that sidelined them early in Spring Training. Neither is close to returning, but Servais said Cook -- who is on the 60-day DL -- is reportedly a little ahead of Scribner in the rehab process.
Lefty Charlie Furbush is also throwing as he rehabs his sore shoulder. Furbush and Scribner are eligible to return as soon as they're ready, since they were placed on the 15-day DL, while Cook can't return until June 2 at the earliest. It's unlikely any of the three will be ready before that point, however.
• The Mariners held the Yankees to a .029 average (1-for-35) with runners in scoring position in last weekend's three-game series in the Bronx.
Greg Johns is a reporter for MLB.com. Follow him on Twitter @GregJohnsMLB and listen to his podcast. This story was not subject to the approval of Major League Baseball or its clubs.