Velocity not Kluber's biggest problem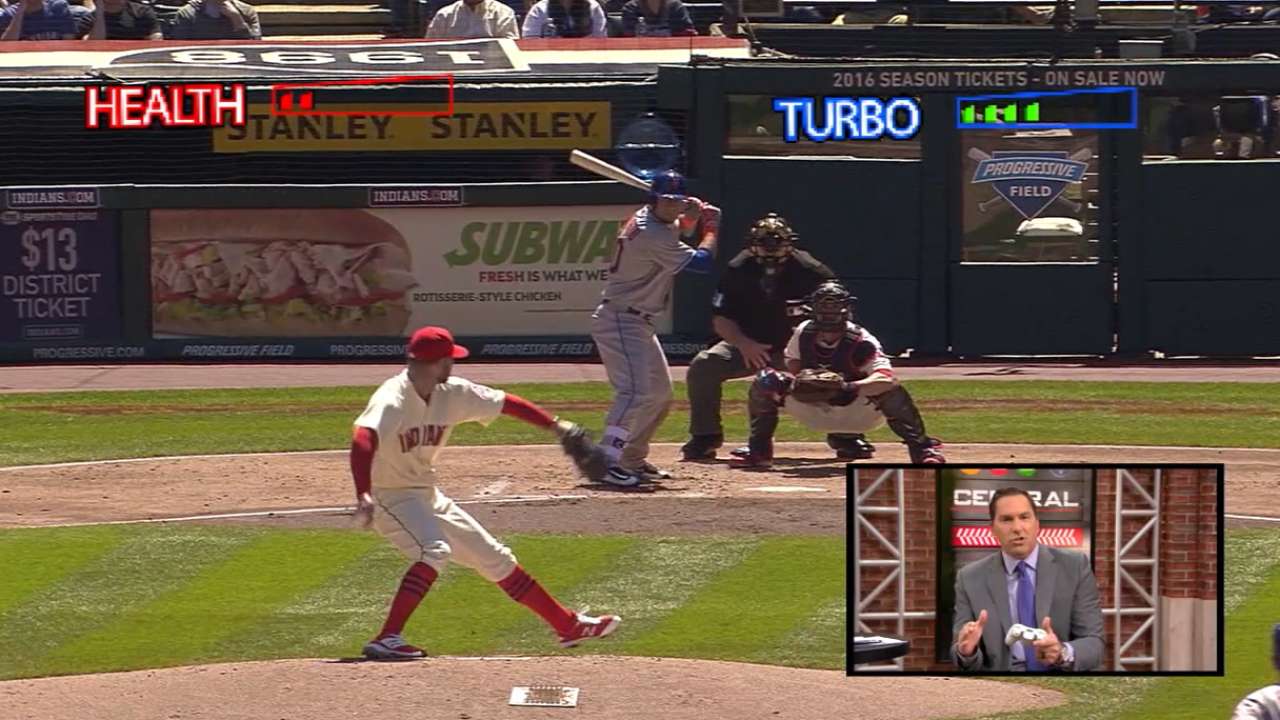 CLEVELAND -- In examining Corey Kluber's first three starts of the season, Indians pitching coach Mickey Callaway has not found the pitcher's diminished velocity to be the biggest issue.
Prior to Tuesday's game against the Mariners, Callaway said that he feels Kluber's pitch usage early in games is an area that could be improved. The pitching coach also believes that the early-inning approach so far -- few breaking pitches out of the gate -- has contributed to some mechanical issues, which in turn have played a role in the drop in pitch speed.
"He might be a little more side to side before he starts breaking out his curveball in a game," Callaway explained. "You saw that [against the Mets on Sunday]. He was a little side to side with his mechanics. Then, he started throwing his breaking ball, and all of a sudden, he was driving pitches down in the zone, getting that depth he wanted and probably throwing a little harder."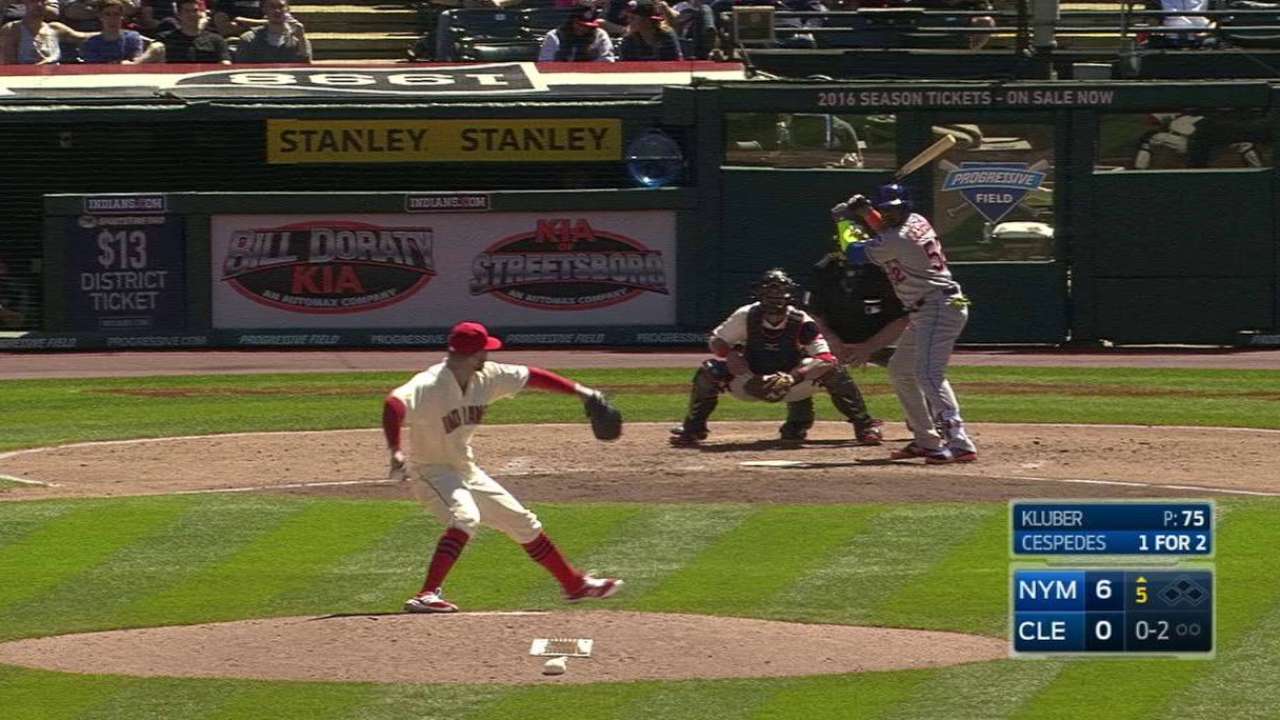 During Sunday's 6-0 loss to New York, Kluber allowed six runs on seven hits in the first two innings and then no runs on two hits for the next four frames. Granted, defensive missteps in the second paved the way for three runs for the Mets, but Kluber was not at his best to that point, either. New York attacked his fastball, which was coming in slower than usual for the righty.
Callaway: "The biggest issue with him is not the velocity. It's making pitches and getting depth on his fastball." pic.twitter.com/F8G2BRXxmV

— Jordan Bastian (@MLBastian) April 19, 2016
So far this season, Kluber is averaging 92.6 mph with his sinker, which is roughly a 1-mph decrease from April 2015 (93.7) and April 2014 (93.6). On Sunday, the right-hander's sinker came in at 92.4 mph on average, while his cutter (88.3) and curveball (82.8) were also down from previous seasons. During his American League Cy Young Award-winning season in '14, Kluber averaged 94.2 mph (sinker), 89.6 mph (cutter) and 83.5 (curve) on those three pitches.
Callaway downplayed the diminished velocity, especially given that it is so early in the season.
"He's probably right in line with what he's been in the past at this time of year," Callaway said. "Obviously, the older you get, the more you pitch, the more velocity you lose. Most guys at Kluber's age aren't gaining 2 mph. They're losing 2 mph. ... I think the biggest issue with him is not the velocity. It's making pitches and getting depth on his fastball and things like that."
Kluber also shrugged off the drop in velocity.
"I feel fine," he said. "So, it's probably just a little mechanical adjustment."
Worth noting
• Tribe left fielder Michael Brantley (right shoulder) went 0-for-3 with a walk in his Minor League rehab appearance with Double-A Akron on Monday. Brantley worked out with the Indians on Tuesday and will continue his rehab on Wednesday with Akron. Francona noted that the team wants Brantley to play in consecutive games before coming off the disabled list.
• Indians right fielder Lonnie Chisenhall (left wrist) went 1-for-4 and played center field in his latest Minor League rehab assignment with Akron on Monday. Indians manager Terry Francona noted on Tuesday that the plan remains to activate Chisenhall from the 15-day disabled list on Wednesday.
Jordan Bastian is a reporter for MLB.com. Read his blog, Major League Bastian, follow him on Twitter @MLBastian and listen to his podcast. This story was not subject to the approval of Major League Baseball or its clubs.