With bases loaded, Sox squander opportunity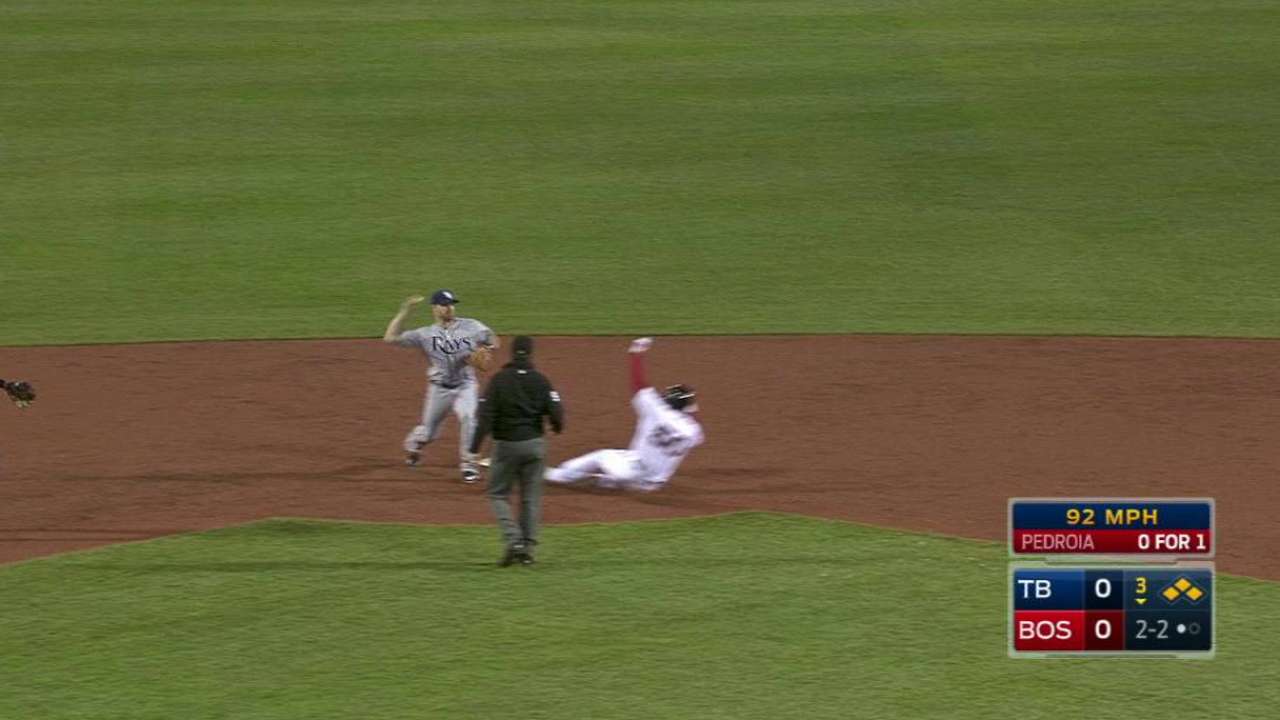 BOSTON -- The Red Sox were nearly certain they were going to take the lead on Tuesday night at Fenway Park when they loaded the bases with nobody out in the third and had the top of the order coming up to drive those runners home.
Not only was the rally short-circuited quickly, but the Red Sox wouldn't get another baserunner for the rest of a 3-0, 10-inning loss to the Rays.
Seldom will you see a game turn as dramatically on one sequence as on this night against Rays lefty Drew Smyly.
Mookie Betts had the first crack with the bases loaded and hit an ill-timed, ill-placed grounder to third base that Evan Longoria grabbed and fired to the plate to cut down a potential run.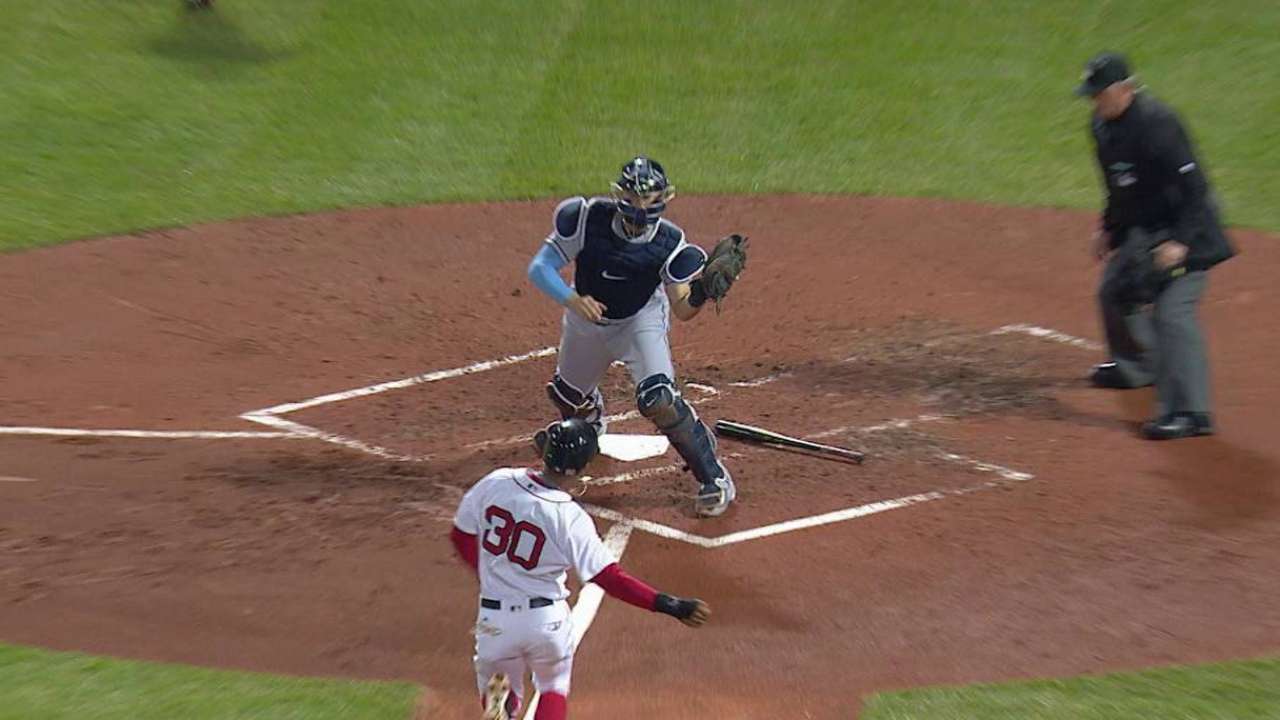 "That can't happen in that situation, but you live and learn," said Betts, who has two hits (both singles) in his last 21 at-bats.
Up next was Dustin Pedroia, and he hit into a 6-4-3 double play on the seventh pitch of the at-bat to keep the game scoreless.
"I'm trying to just drive the ball to the middle of the field," Pedroia said. "I fouled off some pitches and he threw kind of like a cut fastball down in the zone. I was trying to stay inside of it. It cut at the last second. I pulled my hands in and just kind of hit a ground ball to short. That's frustrating. Obviously in that situation I've got to do a better job, obviously, of getting the run in."
Smyly retired the final 17 batters he faced. The final 23 Boston batters in the game made outs. It was the third loss in a row for the 6-7 Red Sox.
"You know, you have to give credit where it's due," said Red Sox manager John Farrell. "He pitched a heck of a ballgame. Constant mix of stuff. Even with [Erasmo] Ramirez coming behind him and [Alex] Colome, they threw the ball very well. Again, we have that golden opportunity that we can't cash in or didn't cash in and then they did their job from there."
The only hit the Red Sox had in the game was a single by Jackie Bradley Jr. It was the second game in the last 100 years the Red Sox were held to one hit or fewer in an extra-inning game. The last time it happened was Sept. 18, 1934, against the St. Louis Browns.
Ian Browne is a reporter for MLB.com. Read his blog, Brownie Points, follow him on Twitter @IanMBrowne and listen to his podcast. This story was not subject to the approval of Major League Baseball or its clubs.