Odorizzi to start series finale vs. Boston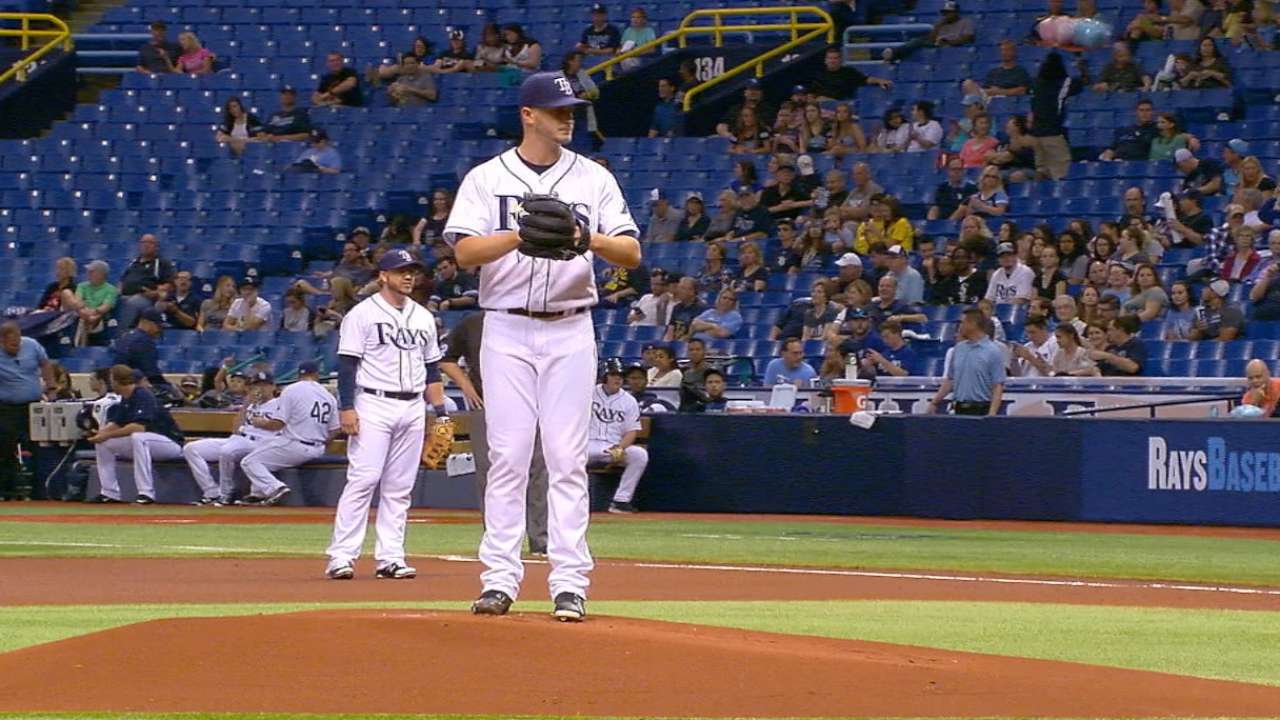 BOSTON -- Kevin Cash let the cat out of the bag on Tuesday: Jake Odorizzi will start Thursday afternoon's game against the Red Sox.
"There really wasn't much of a decision," said Cash. "It was just more or less kind of confirming to see where the bullpen lined up and how we can slot in not affecting the rest of the guys."
There had been some discussion about Erasmo Ramirez making Thursday's start after his winning outing Saturday, thereby giving the rest of the staff an added day of rest.
Regarding the question of whether Ramirez would make the start Friday night, Cash answered, "We're not sure yet."
Thursday afternoon's game has a 1:35 p.m. ET starting time. Odorizzi is 7-7 with a 4.36 ERA in 23 career starts in day games.
Bill Chastain is a reporter for MLB.com. This story was not subject to the approval of Major League Baseball or its clubs.