Known for glove, Kiermaier delivers with bat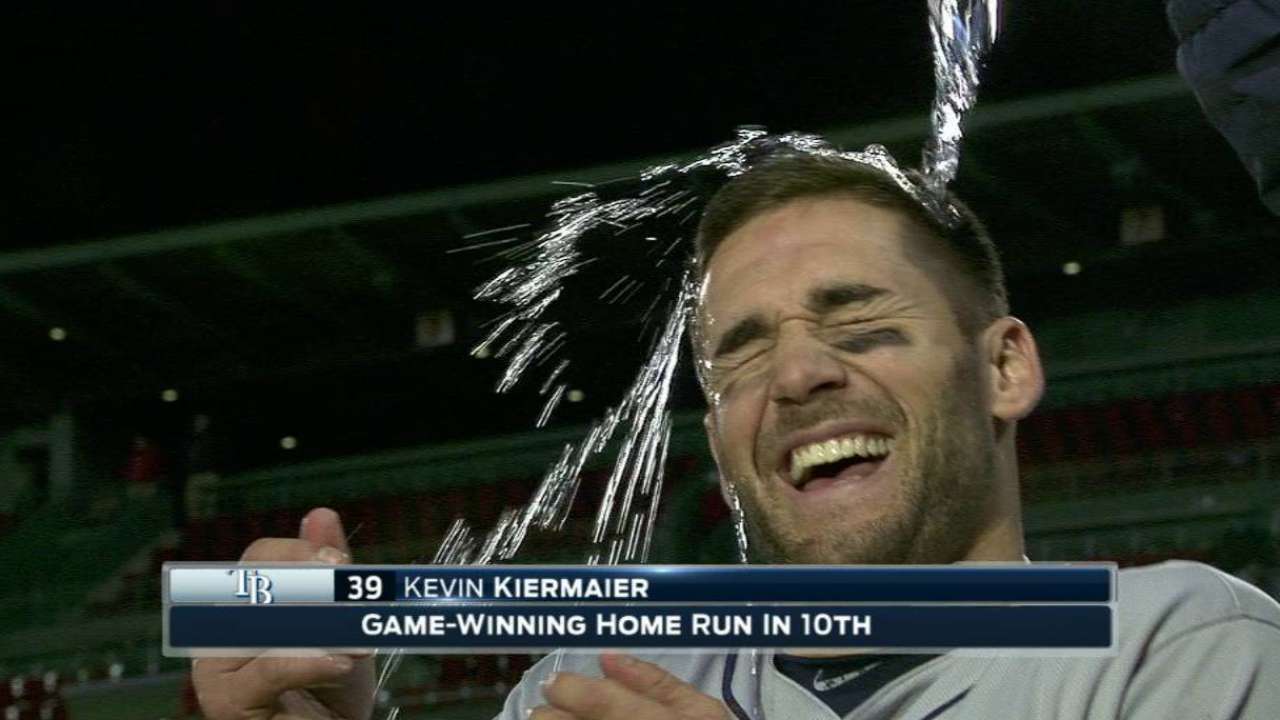 BOSTON -- Like most of the Rays' offense, Kevin Kiermaier wasn't enjoying a productive night when he stepped to the plate to lead off the 10th inning facing Red Sox reliever Matt Barnes.
Rays hitters would fan 13 times in an eventual 3-0 victory, and Kiermaier had been a strikeout victim while going 0-for-3 to that point of the game.
"I was just wanting to have a good at-bat right there," Kiermaier said. "I was just trying to get on base. Early in the count, I tried to lift the ball a little bit. ... I chased a fastball about eight inches outside. I need to chill out a little bit."
The count reached 2-2 when Barnes delivered a curveball that Kiermaier rerouted into the right-field stands.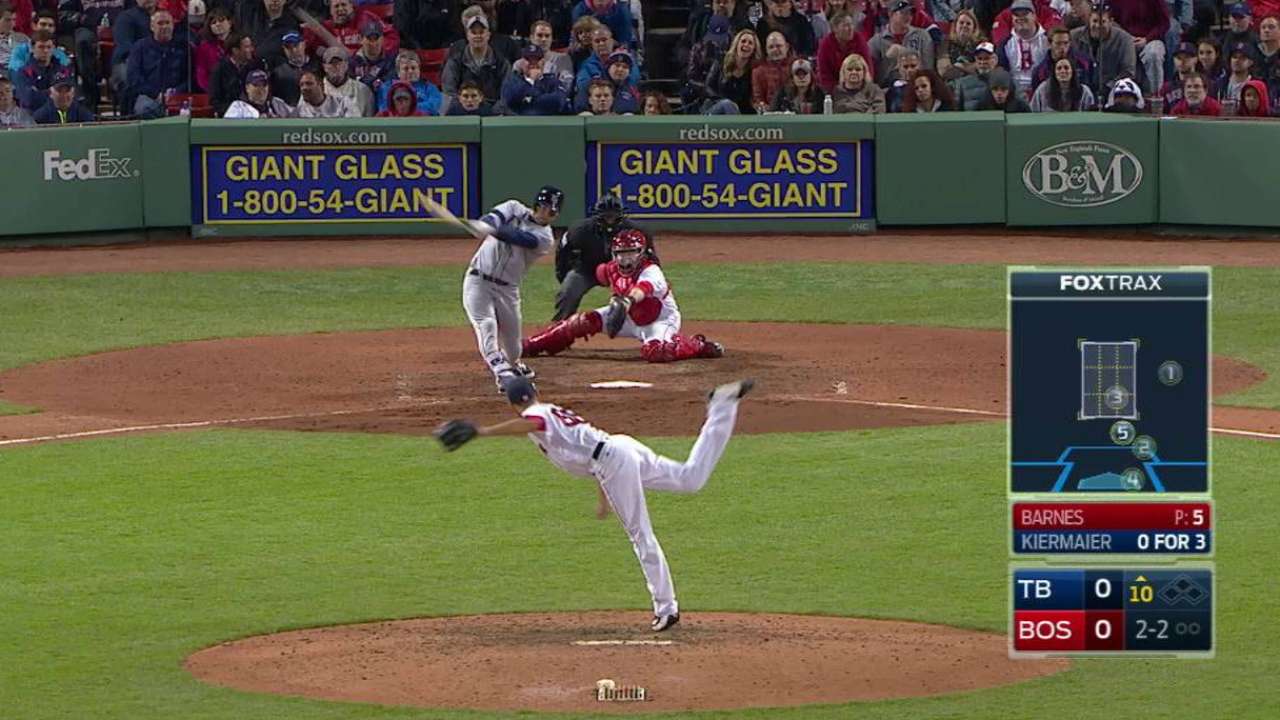 "Once he got ahead, I was just trying to put a good swing on something in the zone from there on out," Kiermaier said. "Thankfully fouled a few pitches off here and there and finally got a curveball I could do something with.
"I didn't want to get beat on a fastball, so I was looking fastball. I was ready for the fastball. I had my foot down and reacted to the curveball. So I was not sitting on that, but that's what I had and I saw it really well out of his hand and just put a really good easy swing on it and it jumped off good enough to go over right there."
Kiermaier's homer was his first of the season. The long ball was projected by Statcast™ to land 402 feet away from home plate, and then the Rays padded their lead on a two-run, ground-rule double by Desmond Jennings that came after a two-out error by third baseman Travis Shaw.
Bill Chastain is a reporter for MLB.com. This story was not subject to the approval of Major League Baseball or its clubs.