MLB.com Columnist
Roger Schlueter
Stats of the Day: No Lack of dominance
Cubs pitcher tallies 11 K's in seven scoreless innings to improve to 3-0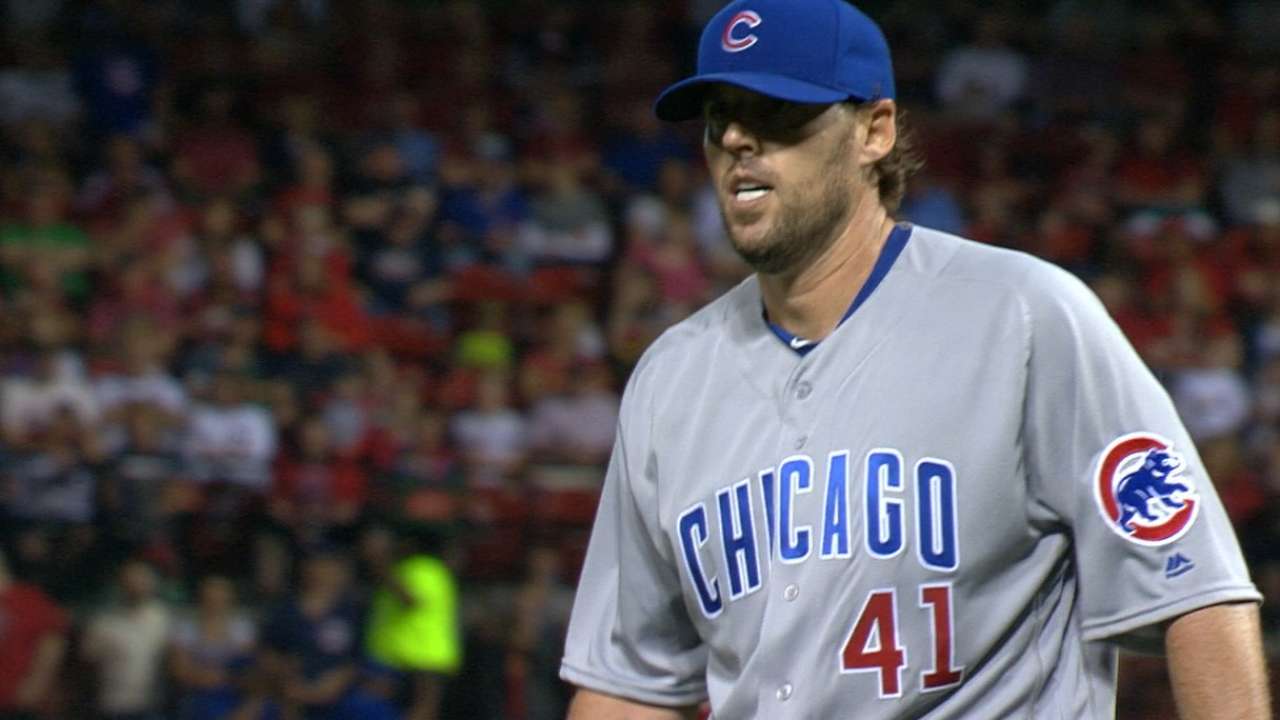 Here are four interesting items from around the big leagues on Monday …
• In St. Louis, Cubs right-hander John Lackey worked seven scoreless innings and fanned 11 to improve to 3-0. Lackey last had a line that featured as many as 11 K's and no runs allowed on Sept. 21, 2008. At 37 years and 178 days old, he is the oldest Cubs hurler since 1913 to have a line with these features, with the previous oldest being 31-year-old Pat Malone in 1934. Behind Lackey, the Cubs produced their second shutout of the year and limited the Cardinals' offense to five hits and two walks. Through 13 games, Chicago owns a 2.24 ERA and a 0.917 WHIP. For its first 13 games, the team ERA is the lowest since the 1985 squad's 2.11 mark, and the WHIP is the lowest for any Cubs staff going back to Chicago's first season at Wrigley (1916).
How about John Lackey tonight?

K reel: https://t.co/1fzfqTHbub #LetsGo pic.twitter.com/kSndpHzgEr

— Chicago Cubs (@Cubs) April 19, 2016
• Arizona's Jake Lamb contributed three extra-base hits and a pair of late RBIs, Brad Ziegler worked a scoreless frame and the D-backs outlasted the Giants in 11 innings, 9-7. In addition to doubles in the first and 11th (the latter driving in the team's ninth run), Lamb produced a two-out game-tying home run in the ninth. He is the first D-backs player since Paul Goldschmidt in August 2011 to connect for a two-out game-tying homer in the ninth and the seventh player in franchise history to do it. Ziegler's two-hit, no-run, no-strikeout save marked his 31st straight conversion of an opportunity. Over the last 20 seasons, the right-hander is one of 28 pitchers to have a save streak of at least 30 games, with his K/9 rate (5.73) in those games the lowest of these 28.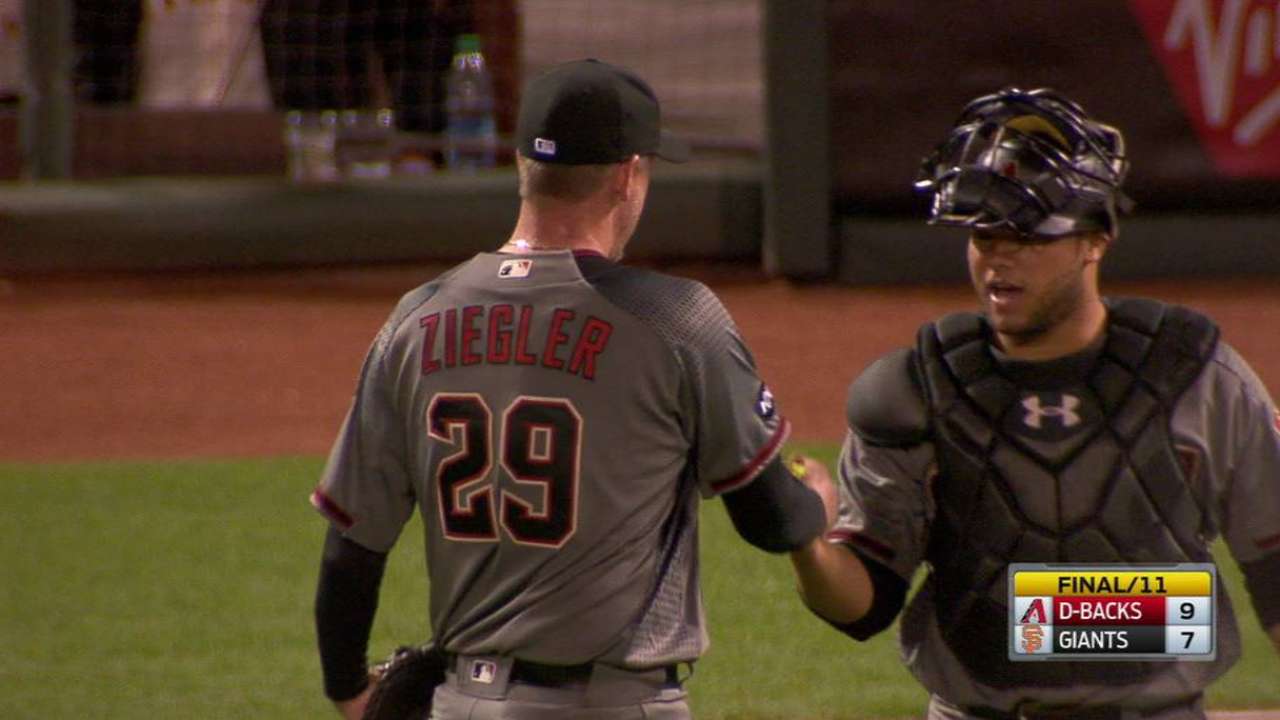 • After going homerless in six straight games, Trevor Story connected on his eighth career blast and helped the Rockies to a 5-1 win over the Reds. The eight through his first 13 games stands as the most for any modern era player. The shortstop -- who also collected a double -- has recorded at least one extra-base hit in eight contests, and he has 12 overall. The 12 through his first 13 games are the most for any player in the live-ball era, eclipsing Joe DiMaggio's and Sam Horn's 11.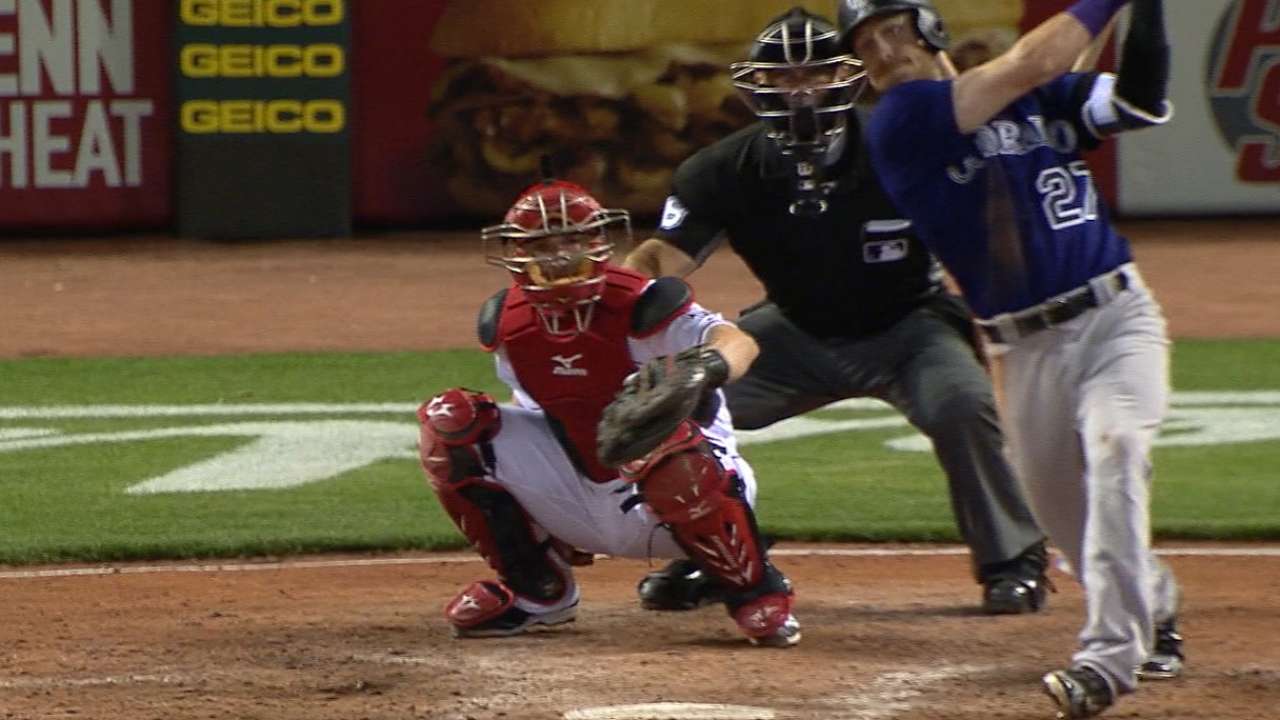 • In the Mets' 5-2 win over the Phillies, David Wright popped his first two home runs of the year. The effort represented Wright's 21st career multihomer game, leaving him one shy of tying Darryl Strawberry for the most in Mets history. In lifetime home runs for the Mets, Wright (237) also is second to Strawberry (252). Wright has 22 career home runs at Citizens Bank Park, the most for any visitor.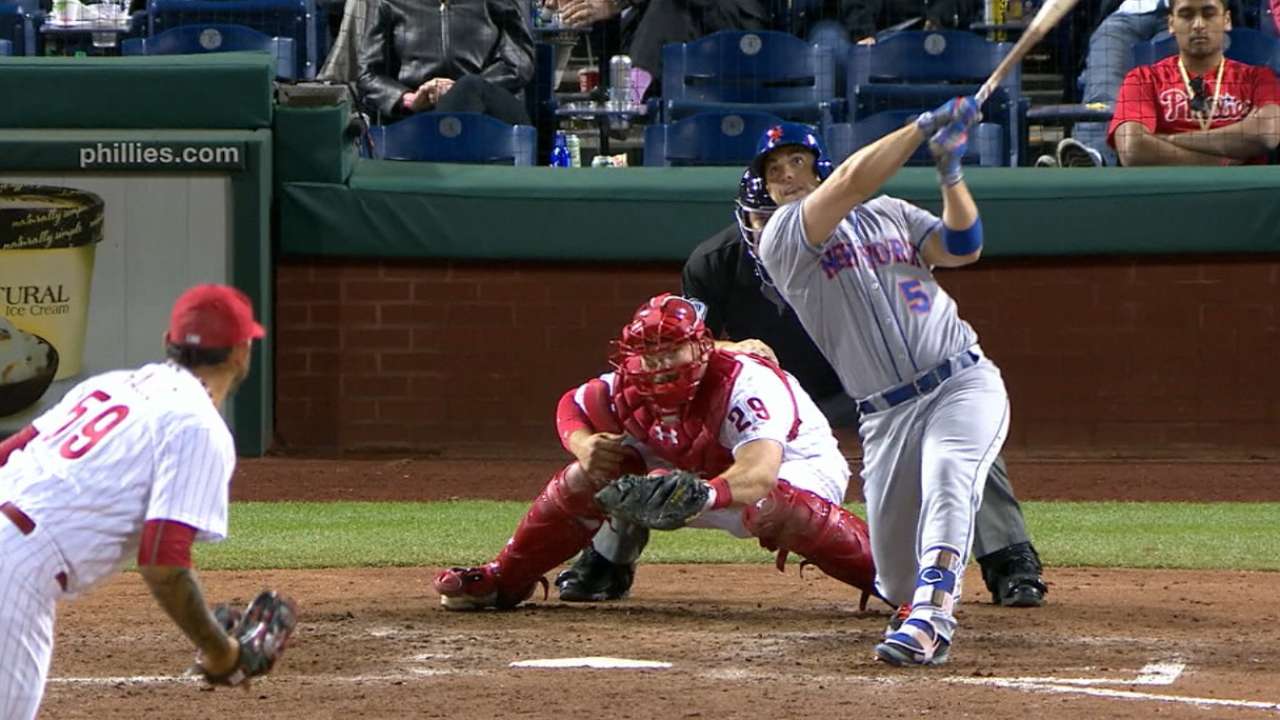 Roger Schlueter is a statistical researcher and writes for MLB.com. This story was not subject to the approval of Major League Baseball or its clubs.