Patriots' Day tribute among top GIFs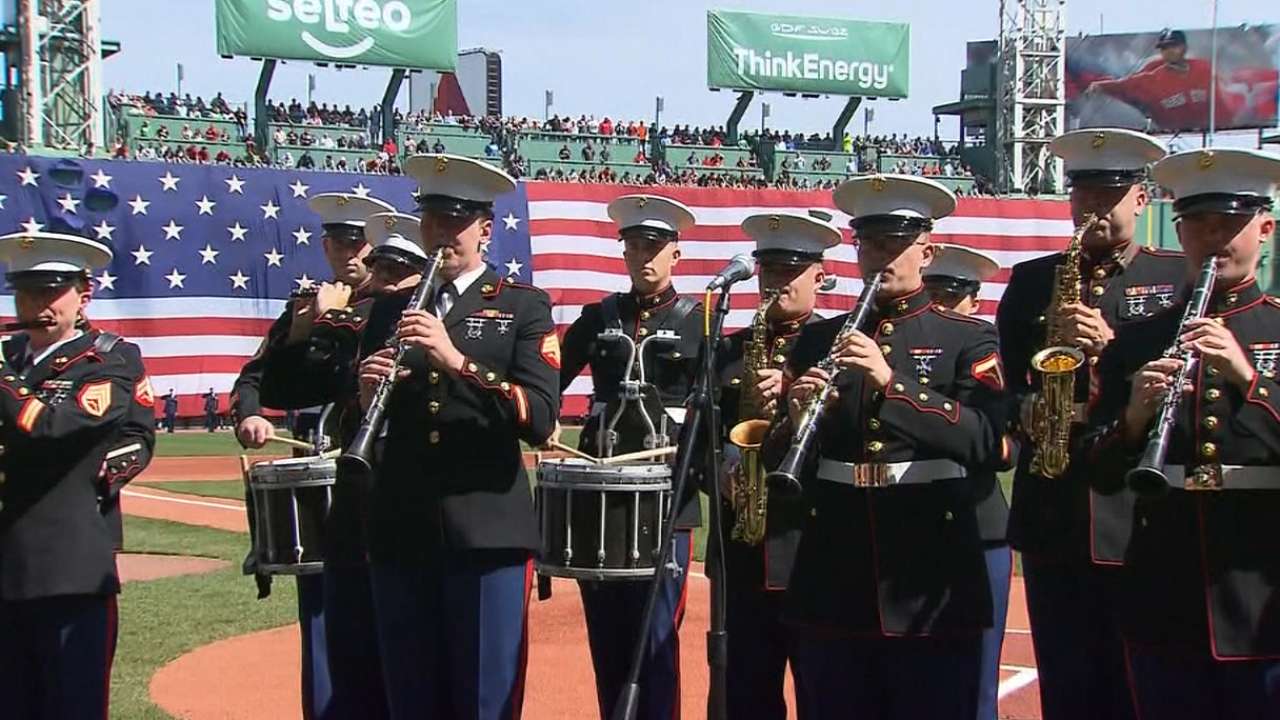 Here are the top GIFs from Monday, courtesty of @MLBGIFs.
1. Flag on Patriots' Day
The Red Sox added a Patriotic touch to the Green Monster for Patriots' Day.
2. Cueto's bubble
Johnny Cueto's many talents on the baseball field apparently extend to bubble-blowing in the dugout.
3. JBJ great catch
No fly ball is safe with Jackie Bradley Jr. patrolling the outfield.
4. Wright defensive play
It was quite the night for David Wright, who not only homered twice, but contributed this defensive highlight as the Mets beat the Phillies.
5. Another Story homer
Same story, different day. Trevor Story became the fastest player in the modern era (since 1900) to collect eight home runs, reaching the mark in his 13th career game.
Chad Thornburg is a reporter for MLB.com. This story was not subject to the approval of Major League Baseball or its clubs.