Taking a while to settle in doesn't cost Fernandez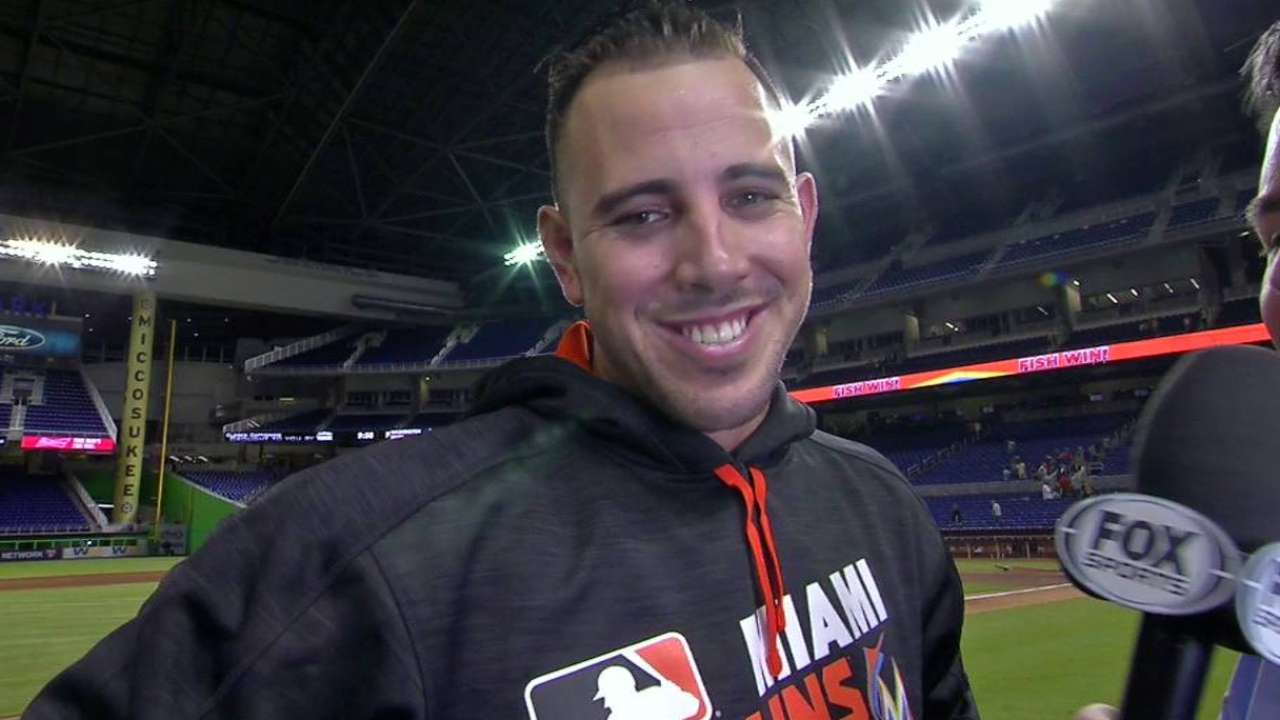 MIAMI -- He struggled with his control early, but if you miss your opportunities in the first few innings, you probably won't get many more later on against Marlins ace Jose Fernandez.
The righty went six innings on Monday to pick up his first victory of the season in a 6-1 win over the Nationals at Marlins Park.
Fernandez was all over the place in the second inning, but settled down and went one out into the fifth inning with a no-hitter still intact. The ace finished with a three-hit performance, allowing just one run. He walked four and hit a batter in addition to throwing two wild pitches. But his nine strikeouts helped him work out of early trouble, especially in the second.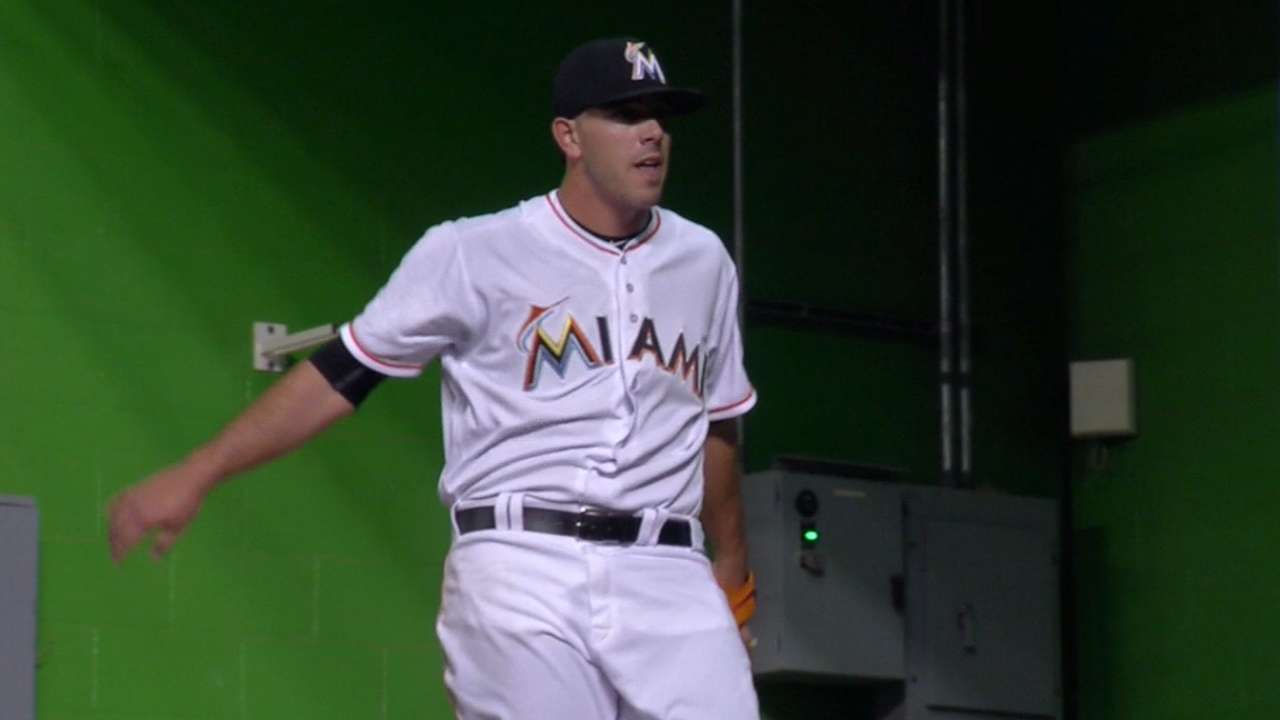 "I felt very, very strong before the game," Fernandez said. "I told [pitching coach] Juan [Nieves], I've got to be real careful. I felt like my body was going 100,000 miles per hour."
He said it took a while for his body to sync up with his arm.
"It shouldn't take me so long to figure it out," Fernandez said. "There's a lot of work to be done."
Fernandez did a lot of work in wiggling out of the second-inning jam. It started when he hit Nationals left fielder Jayson Werth, who didn't take too kindly to the beaning.
"It was just bad timing," Fernandez said. "Last time I faced him, I hit him with a breaking ball. Today I hit him trying to go in there. It's part of the game, though. I don't try to hit nobody, don't try to hurt nobody."
Two more walks -- including one to Washington starting pitcher Tanner Roark, who prior to the free pass belted two long foul balls -- loaded the bases.
"They have a tough lineup," Fernandez said. "They're professional guys. They know what they're doing. There's no easy out, there's no easy pitches, there's no breaks. Even the pitcher, there's no breaks."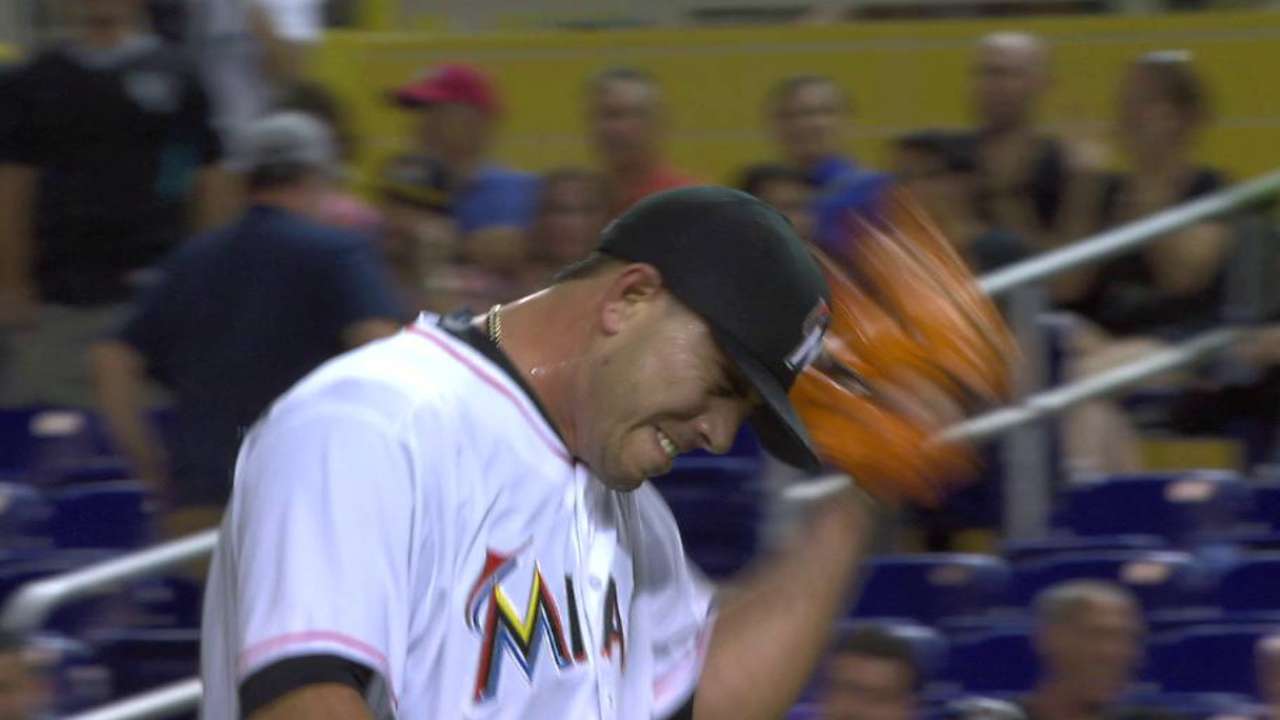 Fernandez got out of the jam with a bases-loaded strikeout of Nationals leadoff hitter Michael Taylor, who went 2-for-4 with a double and a walk. Taylor scored Washington's only run in the fifth inning after breaking up Fernandez's no-hit bid.
Fernandez said he had no idea that the no-hitter was still going by the fifth inning.
"I was just trying to get people out," he said. "And trying to get the boys back in the dugout to hit."
Glenn Sattell is a contributor to MLB.com. This story was not subject to the approval of Major League Baseball or its clubs.