Hammer time: Thor's start is otherworldly
Syndergaard sports MLB-best 29 strikeouts after win vs. Phillies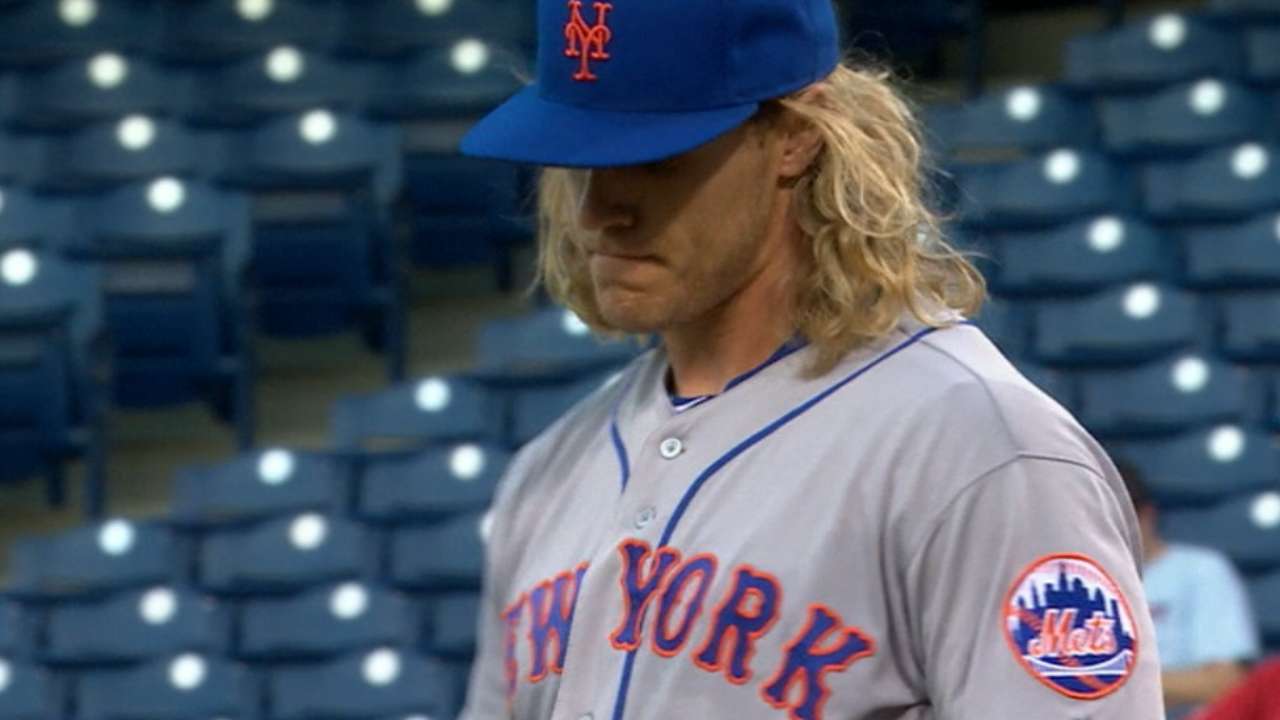 PHILADELPHIA -- The best way David Wright can describe it is the create-a-player feature on a baseball video game. Take a generic pitcher, jack all the attributes up to their maximum levels, maybe broaden his shoulders and tack on some long blond hair.
That is how Wright characterizes Noah Syndergaard to his friends when they ask, and Syndergaard is doing nothing to dispel the myth. Eight more strikeouts over seven innings Monday gave Syndergaard a league-leading 29 in 20 innings. Just one run allowed in a 5-2 win over the Phillies raised ERA to 0.90. And there's little mystery to how he's doing it: Syndergaard's 11 fastest pitches of this season -- all 100 mph and above, according to Statcast™ -- blasted out of his hand at Citizens Bank Park.
Afterward, catcher Kevin Plawecki showed off a red imprint of a cross on his chest where a Syndergaard pitch had struck him, slamming the catcher's necklace into his skin. No video game on earth has that sort of thing programmed into it.
"He's made such huge strides with command, with his thought process, his learning how to pitch," manager Terry Collins said. "He's gotten so good so fast, it's remarkable."
It's important for the Mets to remember that these are only three starts, less than 10 percent of Syndergaard's season. But the early precincts have reported eye-popping numbers. Concerned that the Phillies were hunting his newest, most potent weapon, a low- to mid-90s slider, Syndergaard worked to change their eye level by throwing more curveballs Monday -- 16 of them in total. Five of the six times Phillies batters swung at Syndergaard's bender, they whiffed.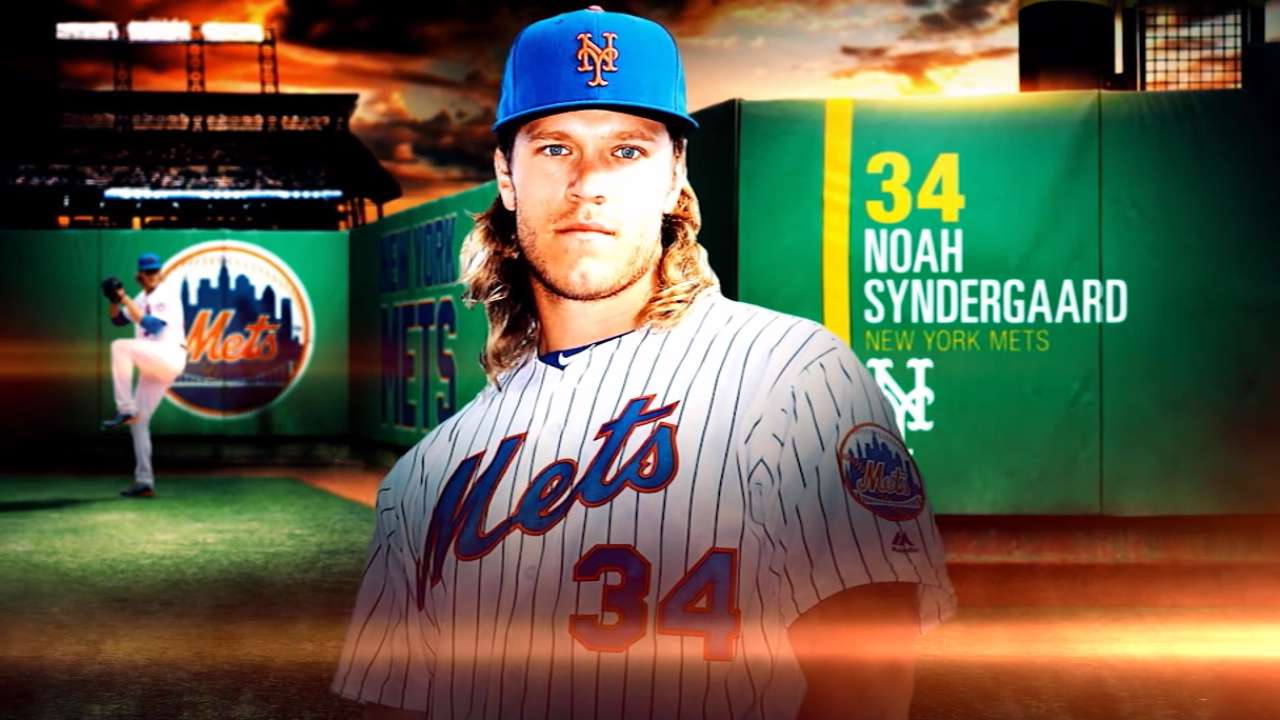 The result -- seven innings, five hits, one run, two walks, eight strikeouts -- was not much different from the sort of stat line Syndergaard produced in each of his first two games. But the numbers are now starting to pile on top of one another, and the results are virtual reality.
"I don't think we can expect him to keep up this pace," Wright said. "Maybe we can."
When asked about the sorts of superlatives Wright and others are heaping upon him, Syndergaard shrugs and talks about how "blessed" he is.
"I just want to continue having fun playing baseball," he says.
For as long as the Mets are winning -- they are 2-1 in Syndergaard's starts -- he should. The only question is where he goes from here, how high he rises, what level he can reach in this video game he already seems to have mastered.
"The thing that keeps driving him is that being good or being great isn't enough," Wright said. "He wants to be in that elite level. And I think he's certainly in the talks."
Anthony DiComo is a reporter for MLB.com. Follow him on Twitter @AnthonyDiComo and Facebook, and listen to his podcast. This story was not subject to the approval of Major League Baseball or its clubs.