Strasburg gives hitters one more thing to worry about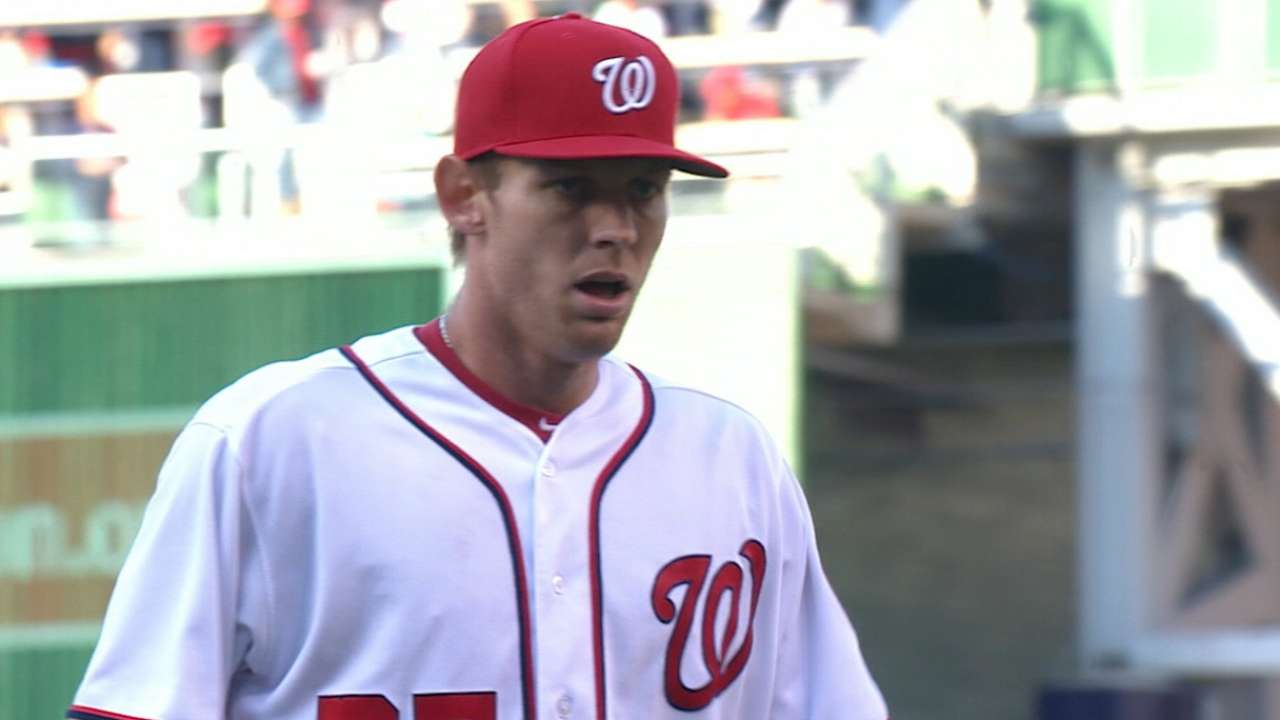 MIAMI -- Stephen Strasburg had toyed with the idea of using a slider in years past, throwing it in Spring Training and mixing it in every so often during the regular season. As MLB.com's Mike Petriello found after Strasburg's first start this season, the righty threw approximately 40 sliders during the past two seasons.
But this year in Spring Training, thanks in part to the encouragement of new pitching coach Mike Maddux, the slider has become a regular part of Strasburg's arsenal through his first two starts this season. Heading into his third start Tuesday night against the Marlins, Strasburg has thrown his slider 23 times, about 12.3 percent of his pitches.
"I think he's had it in his back pocket," Maddux said Monday. "We kind of encouraged him to give it a whirl. Let's let the hitters tell if it's a good pitch."
Strasburg has denied the fact he is even throwing a slider, and Maddux did not put the pitch in a specific category. Whether it's a slider, a variation of Strasburg's fastball or a cutter, Maddux likes that it gives Strasburg a pitch that moves to his glove-hand side of the plate. Strasburg almost exclusively used four pitches throughout his career -- two fastballs, a changeup and a curveball -- but this new pitch opens up another side of the plate.
Strasburg has hardly needed any help lately. In his first two starts, he allowed three runs in 13 2/3 innings with 11 strikeouts, and opposing hitters are batting .222/.300/.222 against him.
"It puts another thought in the hitter's mind that, 'Holy cow, he's got that too,'" Maddux said. "It really neutralizes guys sitting on one side of the plate on him. He's always being able to expand the plate one way and also another way under. Now we can use an effective strike zone going the other route.
"And it just makes the plate bigger. Hitters got more to cover."
Jamal Collier is a reporter for MLB.com. Follow him on Twitter at @jamalcollier. This story was not subject to the approval of Major League Baseball or its clubs.