Barraclough changes things up in return to bigs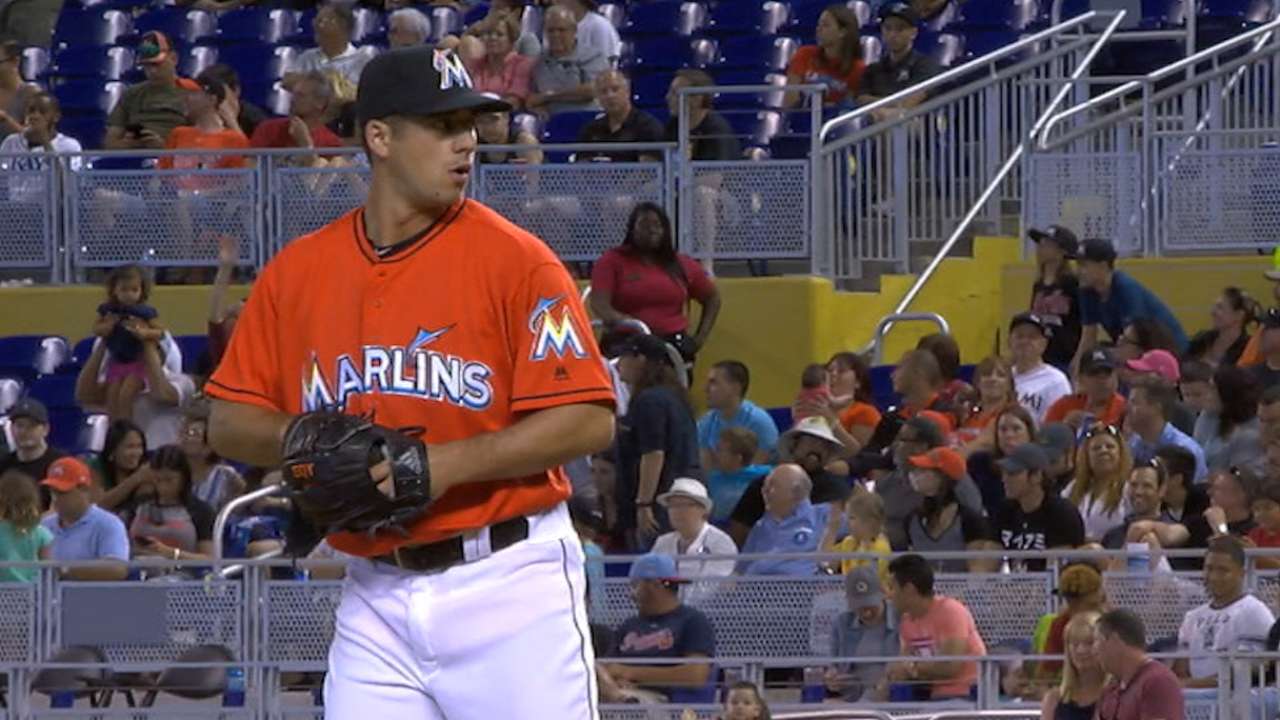 MIAMI -- Marlins reliever Kyle Barraclough is back in the Major Leagues, and he's brought a new pitch with him.
Barraclough was recalled from Triple-A New Orleans on Sunday and in his first appearance back in the Major Leagues, he struck out the side in the seventh inning of the Marlins' 6-5, 10-inning loss to the Braves. And in Monday's 6-1 win over the Nationals, Barraclough overcame a single, a walk and a wild pitch to throw a scoreless ninth.
Welcome back!
Appearing in 25 games last season with the Marlins, Barraclough went 2-1 with a 2.59 ERA after being acquired from St. Louis in exchange for Steve Cishek in July.
But that didn't carry over into Spring Training, Barraclough's first Major League camp, and he started the season in the Minors.
"I don't think I've ever really had a good Spring Training; it just takes me a little while to get going," Barraclough said. "Maybe start throwing earlier in the offseason or throwing more off the mound, it's something I've got to figure out."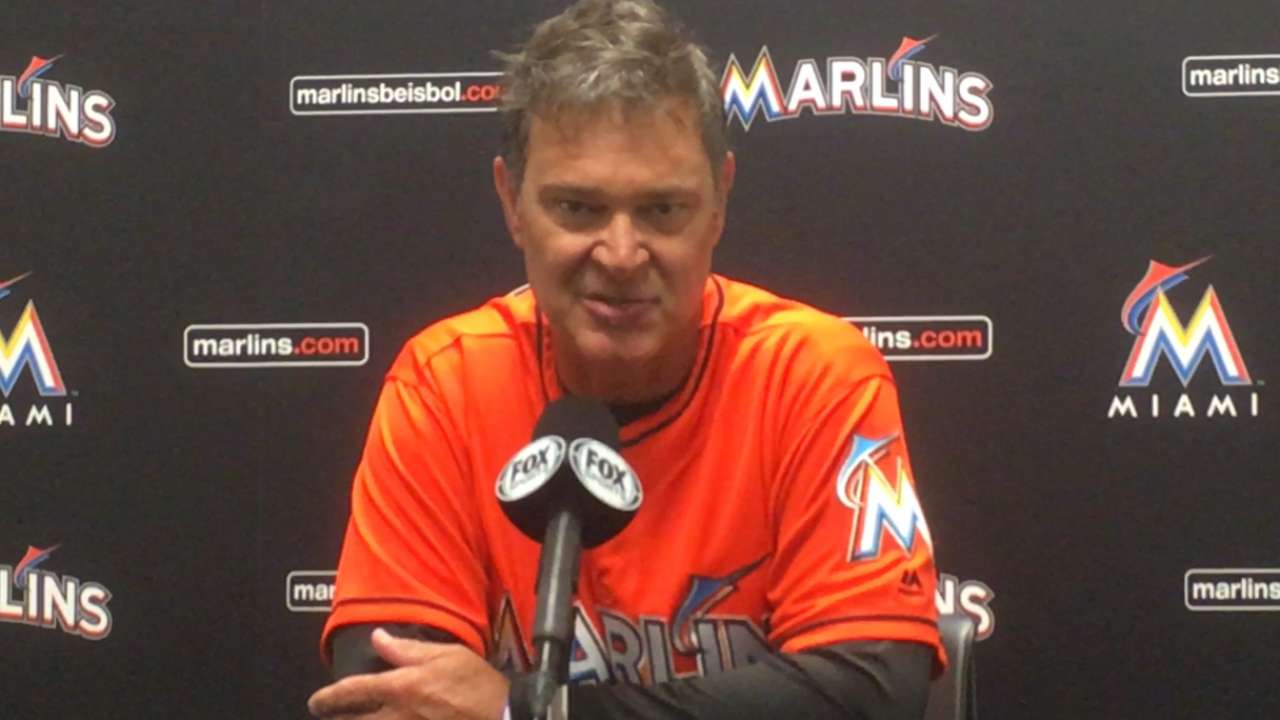 Still Barraclough took the right attitude about not making the final cut this spring.
"It was a learning experience," he said. "You've got to come in a little more prepared, especially if you're battling for a job. It wasn't like I came in guaranteed a job. I didn't pitch well enough to earn that job.
"I don't think it was anything in particular. It was just getting used to pitching a lot every day. Maybe putting a little too much pressure on myself to earn the job."
But he's now back with a vengeance.
"Any time you get called up to the big leagues, it's exciting," Barraclough said. "I'm happy to be back and just trying to help the team win."
And he's brought with him a little something extra. Over the spring, Barraclough worked on throwing his changeup more often.
"I had it last year," he said. "It was the first time I started throwing my changeup since college. I feel like that's going to be a good weapon for me this year."
He said he threw three or four changeups Sunday. The results speak for themselves.
Glenn Sattell is a contributor to MLB.com. This story was not subject to the approval of Major League Baseball or its clubs.