Altuve nets AL co-Player of the Week honor
Second time Astros second baseman has won weekly award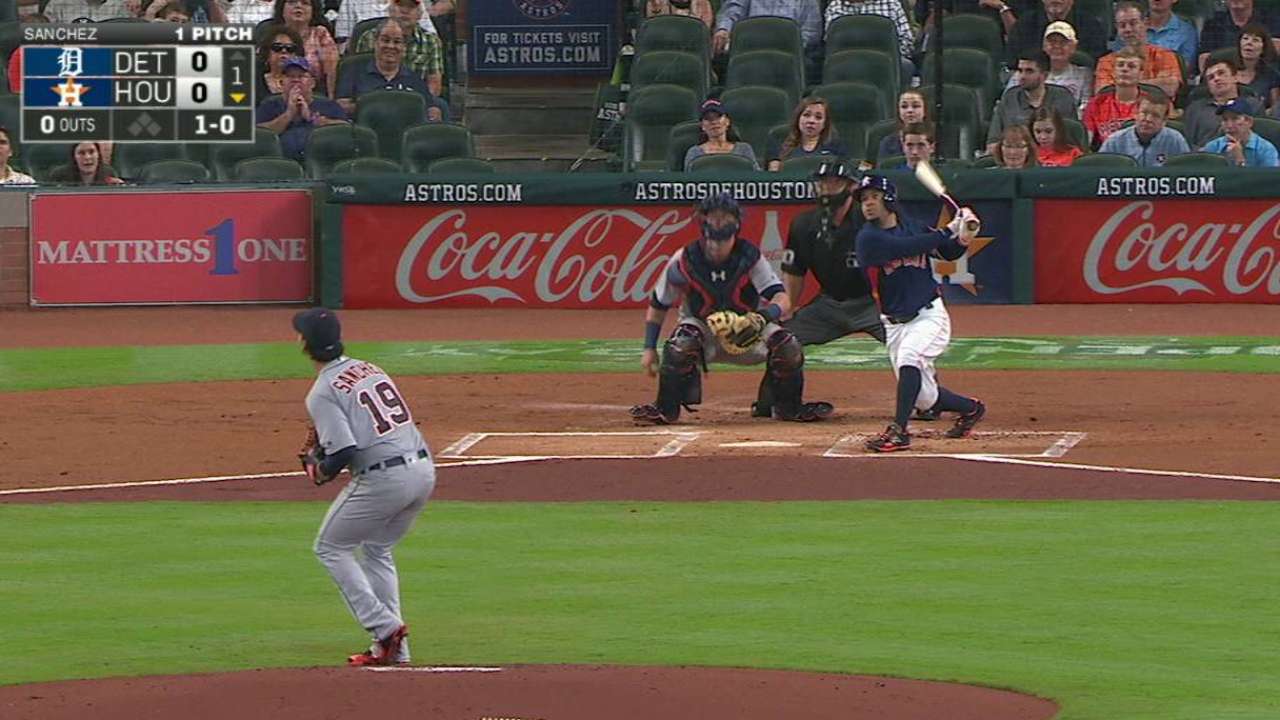 HOUSTON -- Astros second baseman Jose Altuve on Monday was named the American League co-Player of the Week with Orioles right fielder Mark Trumbo. This marks Altuve's second career Player of the Week Award.
Altuve hit .407 with eight runs scored, three doubles, three home runs, seven RBIs, two stolen bases and a 1.336 OPS in seven games at Minute Maid Park. During that span, he led the AL in OPS, while ranking tied for first in hits and runs scored, second in slugging, tied for second in home runs and fourth in on-base percentage.
Astros first baseman Tyler White won the award for the first week of the season. The last time the Astros won consecutive Player of the Week Awards was 2008 by Carlos Lee (Aug. 4-10) and Ty Wigginton (Aug. 11-17). Altuve also won co-Player of the Week April 27-May 3 last year with Josh Reddick of the A's.
This is the first time in franchise history that the Astros have had a pair of teammates win consecutive Player of the Week Awards to open up a season. The last pair of AL teammates to do so were Carlos Quinton (March 31-April 3) and Paul Konerko (April 4-10) with the White Sox in 2011.
In recognition of the award, Altuve will be awarded a watch courtesy of Game Time, the leader in licensed sports watches, available at MLB.com.
Brian McTaggart is a reporter for MLB.com. Follow @brianmctaggart on Twitter and listen to his podcast. This story was not subject to the approval of Major League Baseball or its clubs.