Inbox: When will Gausman come off the DL?
Beat reporter Brittany Ghiroli answers Orioles fans' questions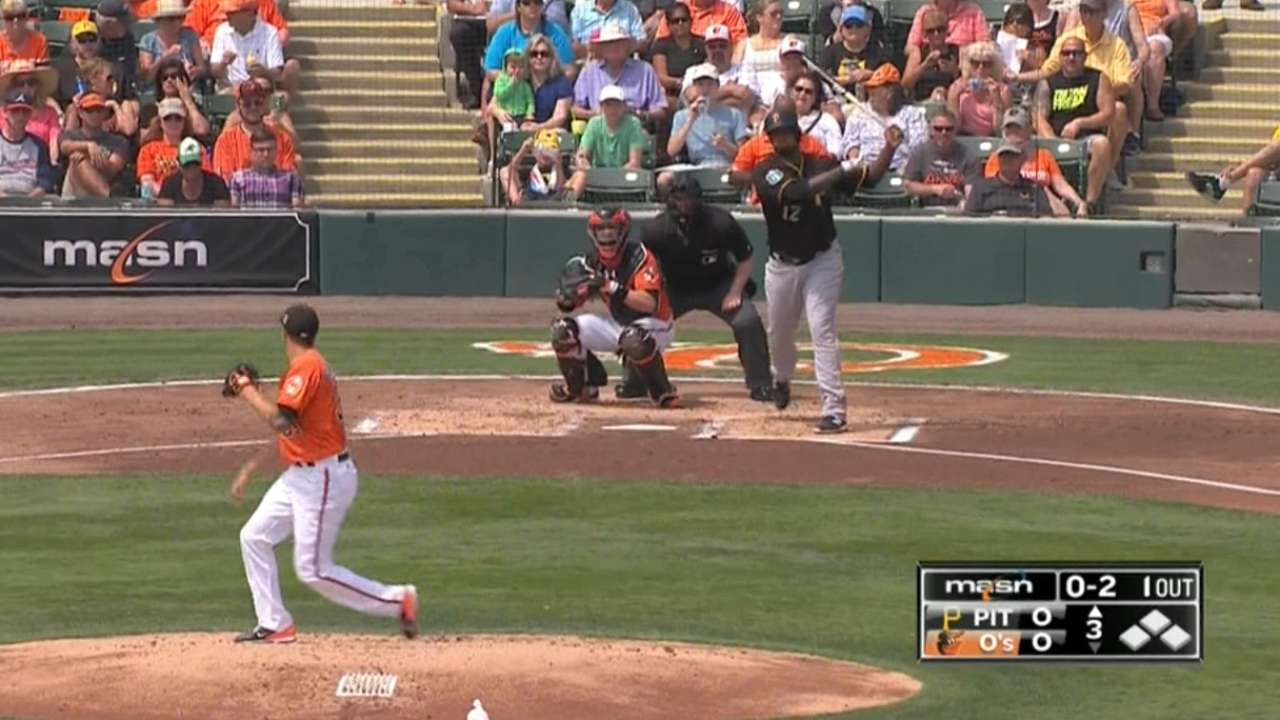 BALTIMORE -- With two days of no Orioles baseball, there's still plenty to talk about regarding the first-place club. Here's the latest batch of your most common and most pressing questions.
How did the postponement on Sunday impact the rotation, and when do you see Kevin Gausman coming back?
The O's announced on Sunday night that Mike Wright, the original starter for Sunday, would be pushed to Tuesday's opener versus the Blue Jays. He will be followed by Ubaldo Jimenez and Chris Tillman.
As for Gausman, the O's have yet to say, though my guess would be that they'd like to see him go deeper into a game first and make one more rehab start. Gausman went 3 1/3 innings before hitting his pitch count on Friday for Class A Advanced Frederick, and he was originally slated to go five. Manager Buck Showalter has preached patience in Gausman's rehab and that he wouldn't be rushed back, even though the right-hander said that he felt ready for the Majors after his last outing. He's been out all season with right shoulder tendinitis.
But given the rotation's issues going deep into games early in the season, the O's could ultimately decide that they're better off with Gausman now rather than waiting another week. Showalter said a lot of the decision-making has already been done and Gausman, who was slated for a work day on Sunday, has been traveling with the team. He could slot in on Friday, though the O's could also have Yovani Gallardo or Vance Worley make that start.
• Submit a question to the Orioles Inbox
What have been your initial impressions of Dylan Bundy and do you think he'll get a start?
Bundy has been impressive since Spring Training started. Everyone knew that the right-hander, out of Minor League options, had to make the team or risk being lost on waivers. So this was the best-case scenario for the O's, to have Bundy -- who has allowed one run in 4 1/3 innings -- pitching well for the big league team.
As for the second part of your question, yes, I do think he will get a start this season. First, Showalter didn't rule it out this spring. Second, the rotation early on has been just OK. And probably the most telling sign, in my opinion, is how often Bundy has been throwing in the bullpen. There's been numerous times already this year that Bundy has been warmed up and not entered a game. Are the O's trying to get him used to that bullpen role? Maybe. It could also be an easy way to increase his ups, so to speak, and get his arm conditioned for long relief/starts. Bundy did go 2 1/3 innings in relief in Boston on April 12, and I'd imagine he would continue to get some longer stints as needed.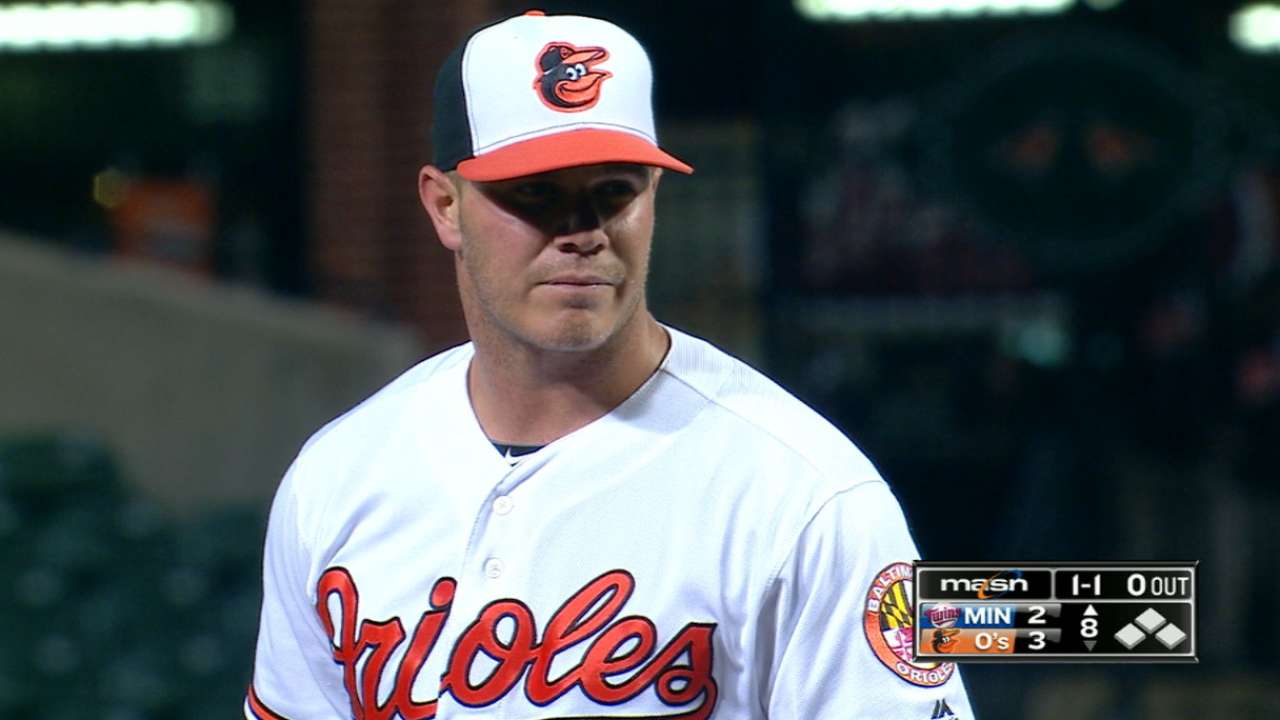 Can Mark Trumbo keep this up?
I have no idea, but we're about to find out. It is worth noting that Trumbo historically has been a really good offensive player in April and May, though last year that wasn't the case and he had an impressive second half with the Mariners. What's most impressive to me about Trumbo, who was named American League Player of the Week, is his baseball savvy. You see it with his baserunning and the way he approaches his at-bats. Even if he does cool off, he's been a positive clubhouse presence and someone Showalter has singled out as supremely helpful in advance meetings.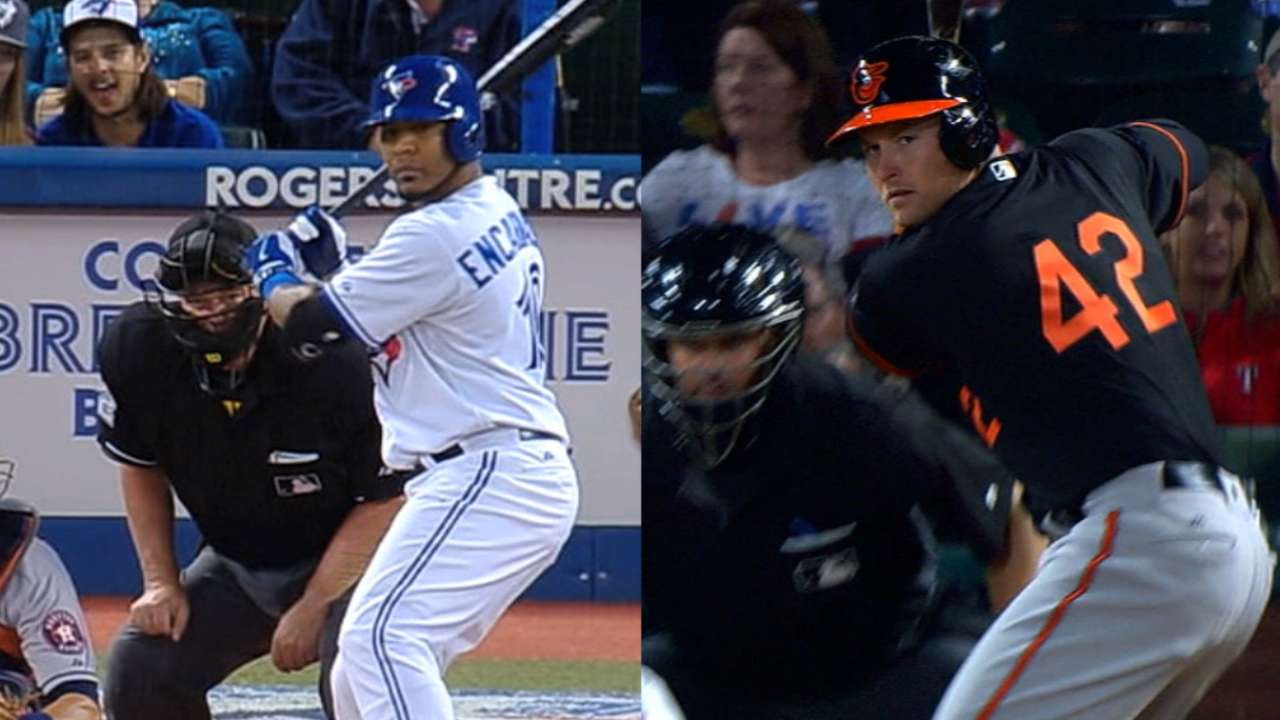 Brittany Ghiroli is a reporter for MLB.com. Read her blog, Britt's Bird Watch, follow her on Facebook and Twitter @britt_ghiroli, and listen to her podcast. This story was not subject to the approval of Major League Baseball or its clubs.