Sandoval's visit with Andrews cut short by soreness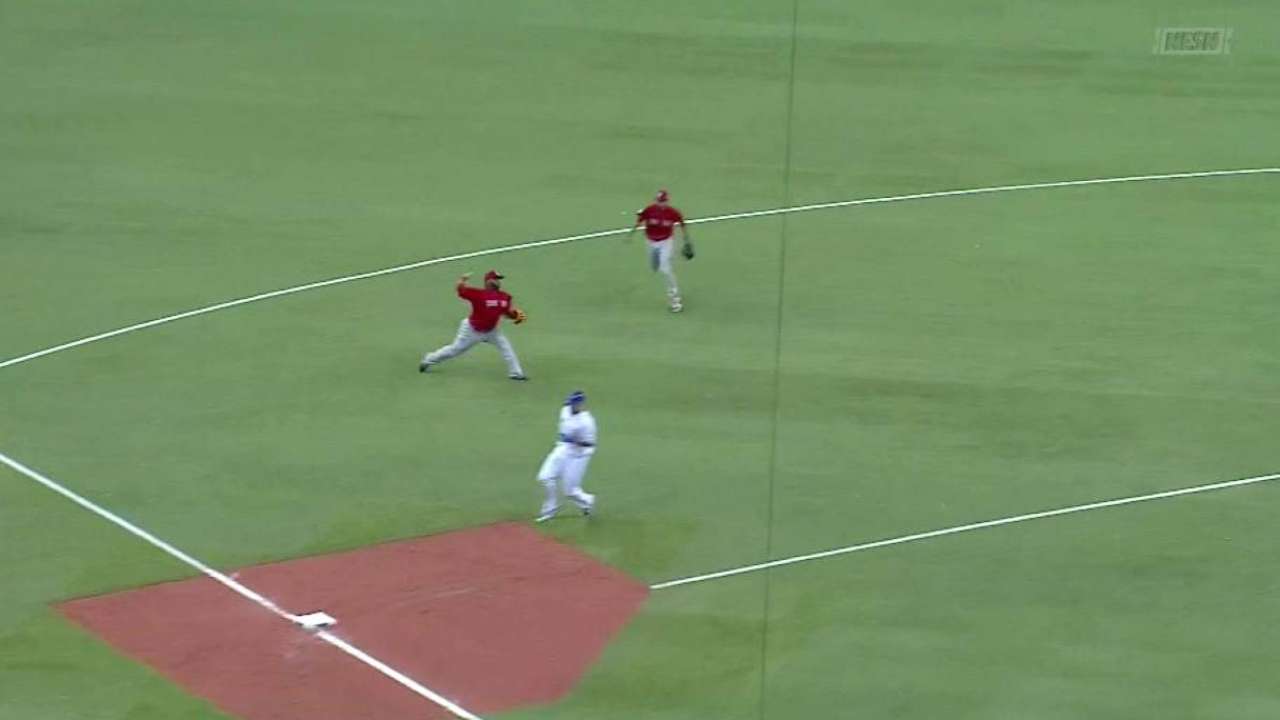 BOSTON -- The Red Sox were unable to get more clarity on Pablo Sandoval's left shoulder injury after he met with Dr. James Andrews on Monday.
Sandoval flew to Pensacola, Fla., on Sunday night to get a second opinion and was seen Monday morning, but he was too sore to have a full exam.
"He's still very sore. To say that there was a full exam conducted, Dr. Andrews couldn't get that today because of the soreness," said Red Sox manager John Farrell.
After the exam, Sandoval was given a cortisone shot and will be examined by Dr. Andrews in a few weeks.
The Red Sox have been vague in detailing exactly what Sandoval's injury is and how it occurred since he went on the 15-day disabled list on Wednesday. Sandoval had an MRI on Thursday, which led the Red Sox to seek the second opinion.
"There's a great deal going on in his left shoulder from a medical perspective," Red Sox president of baseball operations Dave Dombrowski said on Friday.
Sandoval lost his starting job at third base to Travis Shaw late in Spring Training and was in the lineup just once in the first seven games before being shut down with the injury.
Quinn Roberts is a reporter for MLB.com. This story was not subject to the approval of Major League Baseball or its clubs.