Trumbo, Altuve named AL Players of the Week
Mark Trumbo and Jose Altuve's recent homer barrages have powered the pair to American League Player of the Week honors.
Altuve hit .407/.484/.852 with three homers, three doubles and seven RBIs in seven games last week. Houston's second baseman also stole two bases to up his Major League-leading total to six and is tied for first with 13 runs scored.
The 25-year-old already has four home runs in 13 games, which is the quickest any second baseman in club history has reached that total.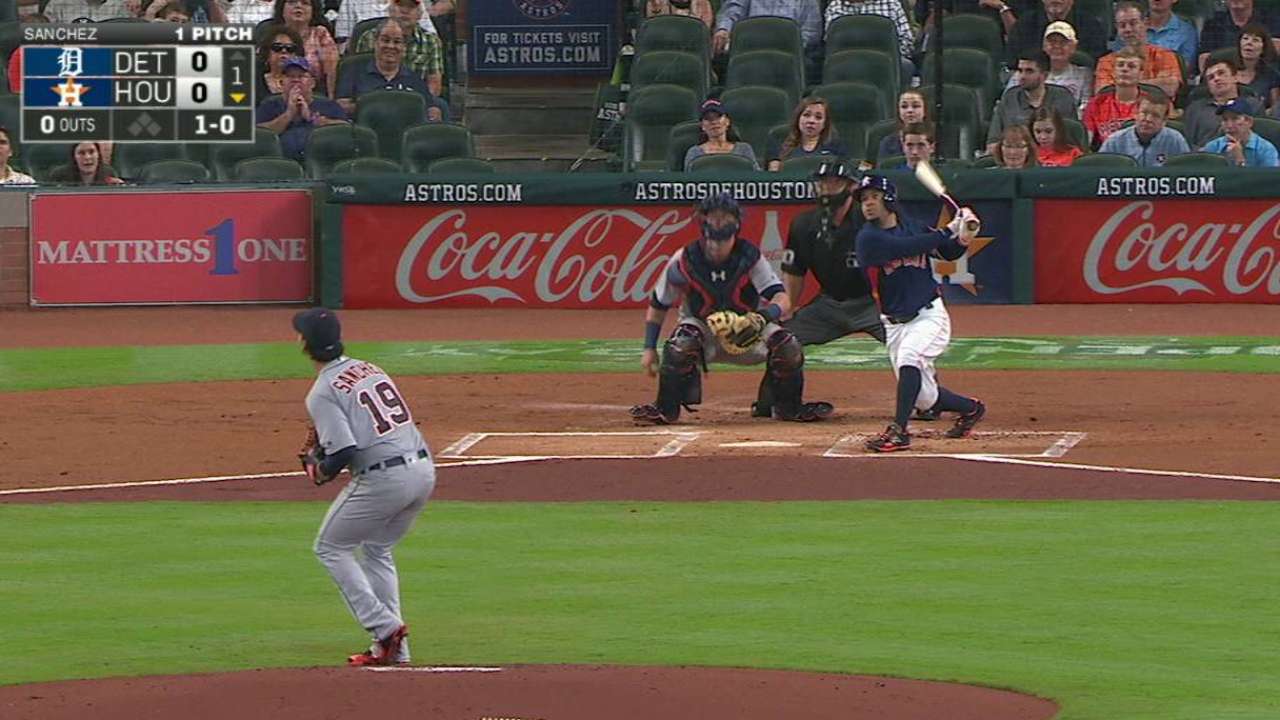 "There are some guys who are just born to hit, and he's definitely one of them," Astros teammate George Springer said. "There isn't a time when I don't think anyone expects him to not get a hit. He can do some stuff up there that I don't think I've seen in a long time. It's impressive."
It is the second straight week that an Astros player earned the honor. Rookie first baseman Tyler White was the sole winner for the first week of the regular season.
Trumbo, Baltimore's right fielder, went 8-for-25 (.320) last week with five homers, 11 RBIs and eight runs scored over six games. He hit two homers in one inning -- an Orioles record -- during an 11-5 win over the Rangers on Friday, and last week he posted a 1.306 OPS.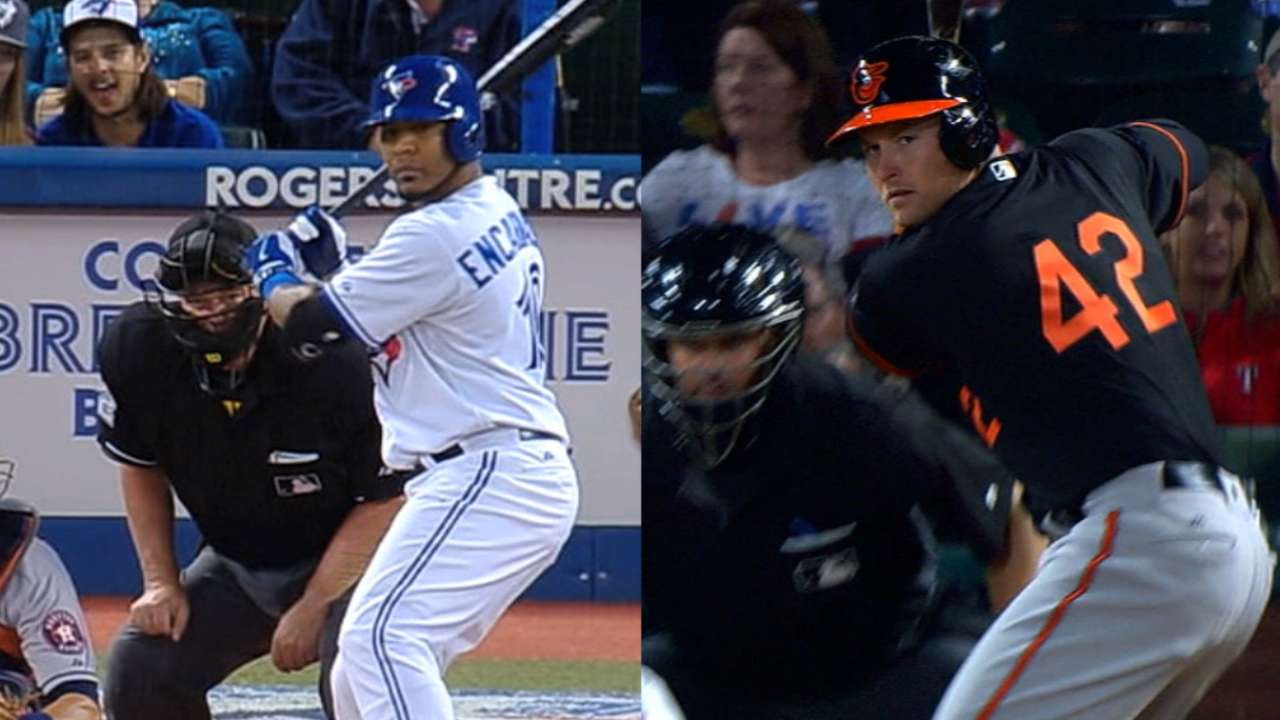 Trumbo was acquired by the Orioles in December via trade with the Mariners to give Baltimore another power boost while Chris Davis' future with the team as a free agent was uncertain.
Through just two weeks of the regular season, Trumbo has helped the Orioles reach league-highs in slugging percentage (.540), OPS (.984), while posting a second-best .291 batting average. First-place Baltimore is tied with Colorado for 23 homers, tops in the Majors.
Daniel Kramer is a reporter for MLB.com. Follow him on Twitter at @DKramer_. This story was not subject to the approval of Major League Baseball or its clubs.