MLB.com Columnist
Fred Zinkie
Fantasy411 Q&A: Hold on to Story, Kluber?
Hot-hitting Trumbo, ace-level Archer also key themes of week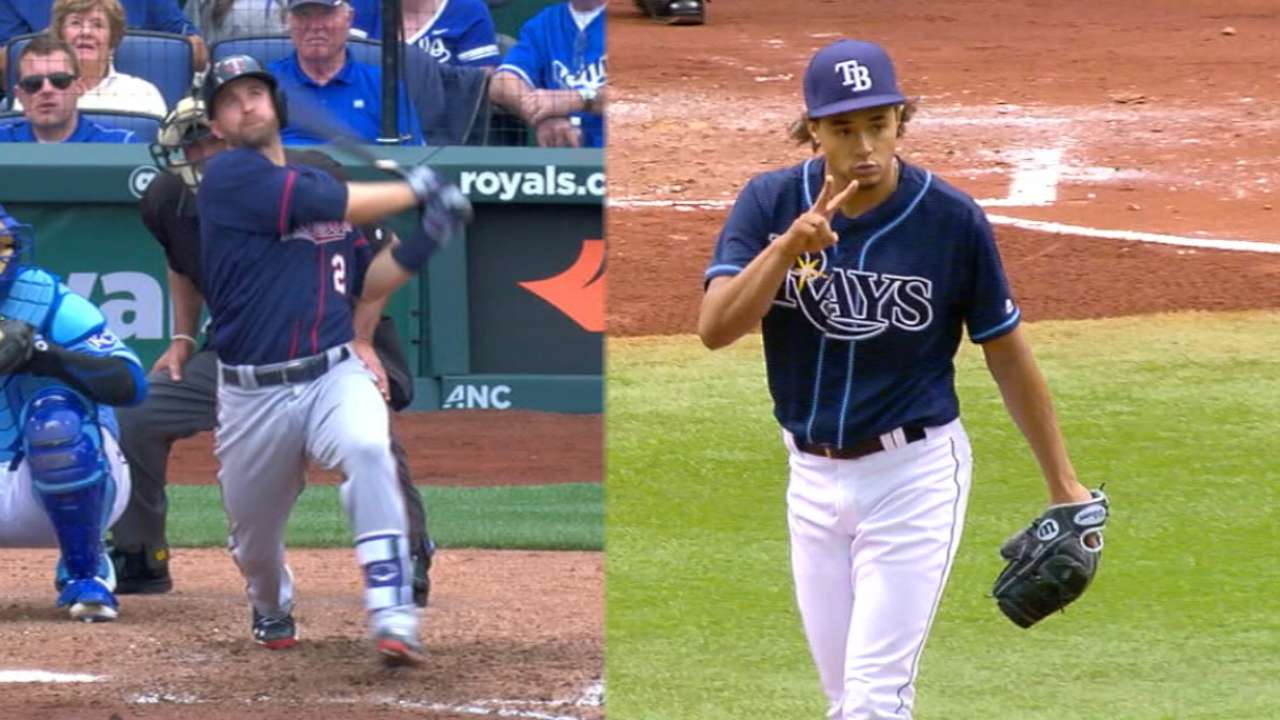 MLB.com fantasy expert Fred Zinkie fielded questions from fans during a live Twitter chat (at @fantasy411) on Monday. Read through the best of the Q&A below. Questions and answers have been edited for clarity.
@Jpray9: Is it time to give up on Adam Wainwright? Or should I give him another chance?
Fred Zinkie: Give Wainwright one more chance. If he struggles, move him to your bench.
@bradleystout1: Should I get drop Alex Rodriguez?
Zinkie: You can consider dropping A-Rod in a 10-team league. You should keep him in 12-team leagues or anything deeper.
@matt3pt: What type of buy-low offer would you offer for Troy Tulowitzki? I really need help at shortstop.
Zinkie: I'm not optimistic that Tulowitzki will be especially productive this season. Work the waiver wire with someone like Aledmys Diaz.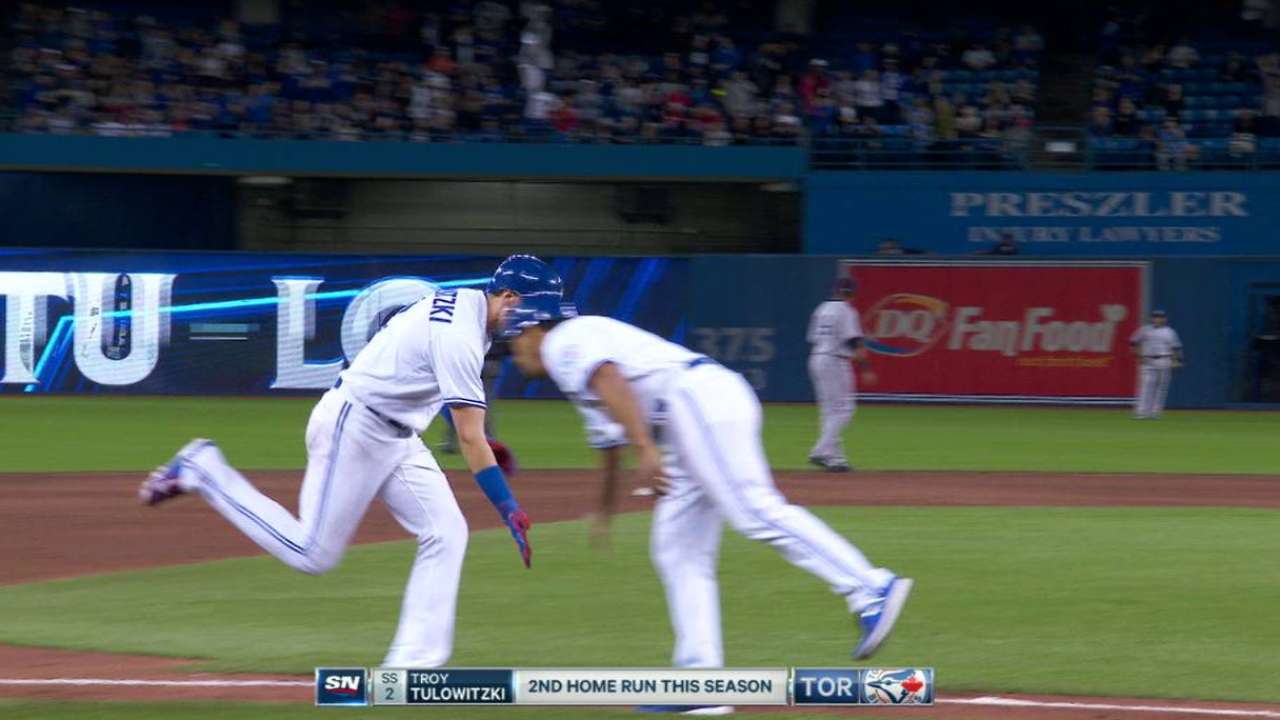 @McMastersCares: What are your thoughts on Trevor Story and Jose Abreu for Paul Goldschmidt?
Zinkie: It's fair. I slightly prefer the Goldschmidt side.
@yohechris: Would you rather own Gerardo Parra or Curtis Granderson for the rest of the season?
Zinkie: Despite a slow start to the season, Granderson would be my choice.
@ItsSalJr: Should I drop Corey Kluber?
Zinkie: No chance. In fact, owners would be wise to buy low on him.
@CJ_Oliva: Where does Archie Bradley rank in terms of Week 3 starters and the rest of the season if he stays in the rotation?
Zinkie: National League-only owners can pick up Bradley for Week 3. He should stay on waivers in mixed leagues until he shows improved control.
@carpef_innoctem: Story just became available in my league. Should I drop Angel Pagan or Kevin Kiermaier for him?
Zinkie: Yes, you should drop either player for Story.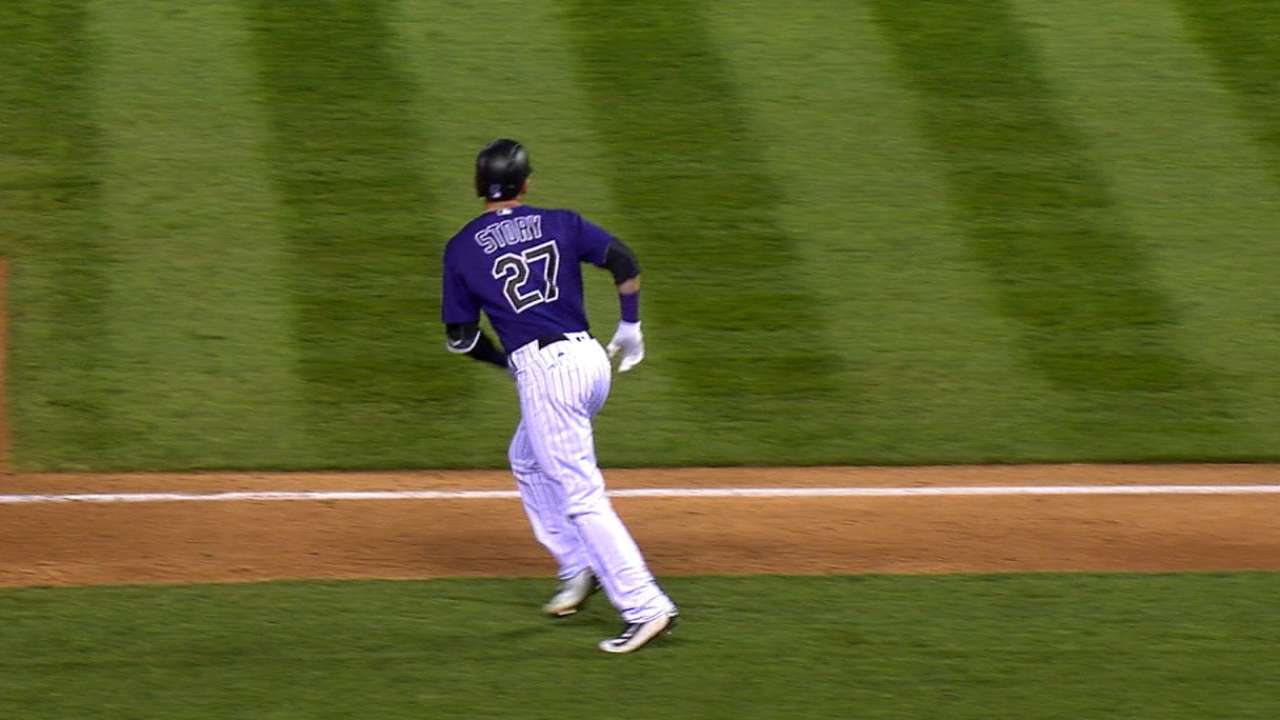 @Jmac2235: Should I get rid of Carlos Gomez or Ian Desmond?
Zinkie: Try to give them a couple more weeks, even if you bench them for now.
@Sus_L0rd: Would you rather own: Mike Moustakas or Tyler White? And Kendrys Morales or Victor Martinez?
Zinkie: I would rather own the Royals in both pairings. Don't overrate White after two weeks.
@DN1CE23: What do you expect from Eduardo Rodriguez when he returns?
Zinkie: I expect Rodriguez to dent 12-team mixed-league rosters. He will likely be a part-time fantasy lineup member in those leagues.
@inlowtops: Would you rather own Jarrod Saltalamacchia or Travis d'Arnaud?
Zinkie: I would much rather own d'Arnaud. He should break out of his early season slump.
@zrobert: Is it time to drop Julio Teheran in 12-team leagues?
Zinkie: I would give Teheran one more start. But it's getting close to the time to drop him.
@2Stickss: Should I trade Masahiro Tanaka and Story for Jose Fernandez in a dynasty league?
Zinkie: That is a great trade. Good job selling high on Story.
@redsoxgift: Should I trade Corey Seager for Mark Trumbo? I need homers and I have Xander Bogaerts at shortstop.
Zinkie: Be careful of buying high on Trumbo. He is streaky. I would pass on that trade.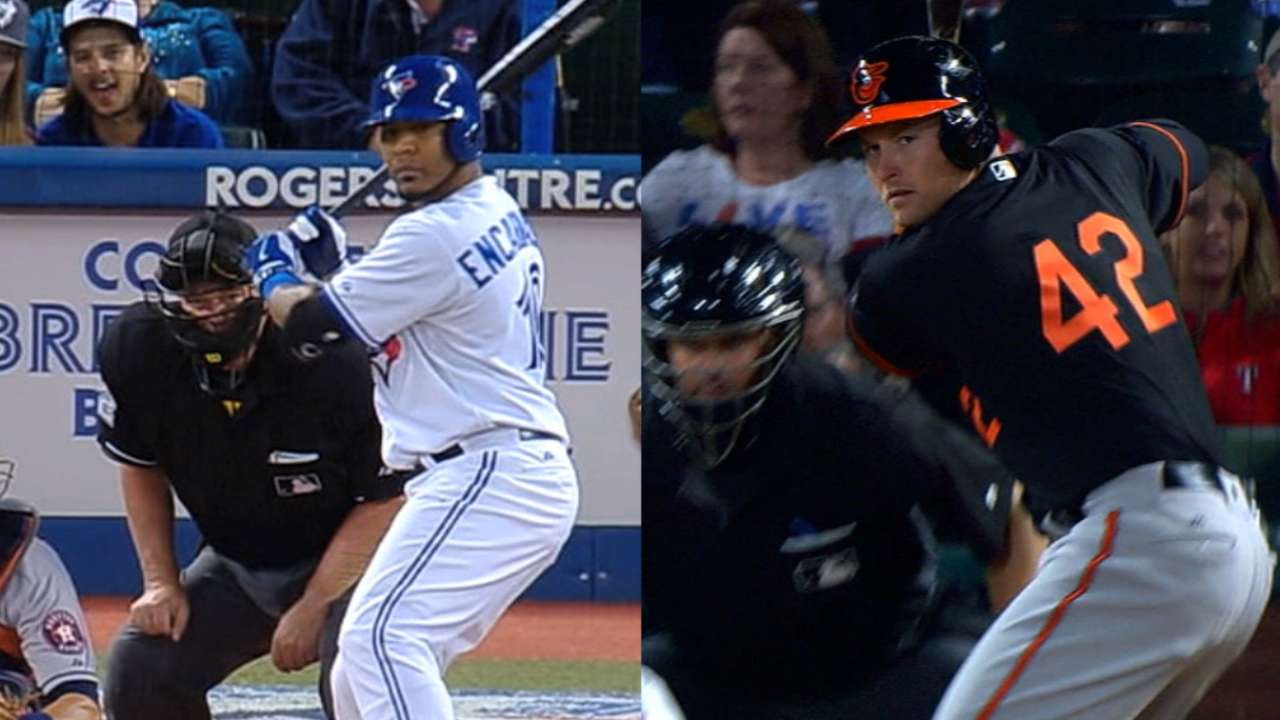 Question: Would you rather own Lucas Duda or Jorge Soler?
Zinkie: Duda. And to me, it isn't close. Duda will likely pick it up soon.
@D_Oakes: Clearly Zack Greinke won't be as dominant as last year, but do you still expect him to finish as a top-5 pitcher this year?
Zinkie: I don't expect Greinke to be a top-15 starter this season.
@LivingProper: Am I crazy for liking Tyler Glasnow much more than Jose Berrios?
Zinkie: It's fine to like Glasnow more. But my guess is that we see Berrios first.
@Harv313: I have Vince Velasquez and my pitching is loaded. What would you do with him?
Zinkie: This is the time to sell high on Velasquz.
@DavejfLewis: Is this a good time to buy low on Kluber? What do you project for him for rest of the season?
Zinkie: Yes, this is a good time to buy low on Kluber. I'm expecting him to be a top-15 starter.
Fred Zinkie is the lead fantasy baseball writer for MLB.com. Follow him on Twitter at @FredZinkieMLB This story was not subject to the approval of Major League Baseball or its clubs.