Ortiz out of starting lineup for matinee finale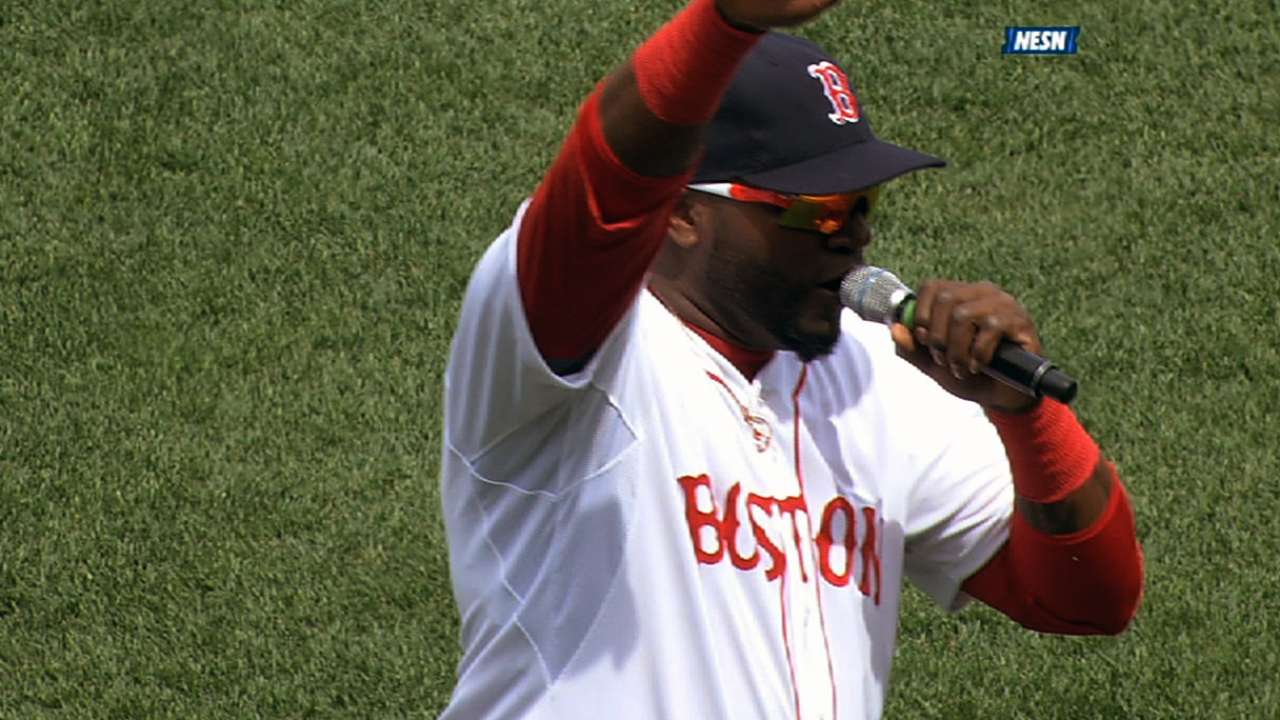 BOSTON -- Though the season will be chock full of final moments for David Ortiz, Monday was not one of them as the retiring Red Sox slugger was not part of Patriots' Day starting lineup for Boston.
With the team facing its first left-handed starter of the season in the Blue Jays' J.A. Happ, coupled with a four-game series that included four different start times -- including Monday's 11:05 a.m. ET game -- the time was right for a rest. Ortiz did find his way into the Red Sox's 4-3 loss, though, getting called out on strikes as a pinch-hitter for the final out of the ballgame with the tying run on base.
"[I] had a chance to talk with David before this series opened up," manager John Farrell said. "With the start times, I can understand that there's going to be points in the season that might have a historic perspective to it. That wasn't something that David made it a wish or a demand of it."
After his famous speech, which came in the wake of the Boston Marathon bombings in 2013, Ortiz has become synonymous with the annual morning game played on the Massachusetts holiday, though the speech came a week following the actual events.
In his 14-year career with Boston, Ortiz's only other absence on Patriots' Day came in 2013 when he was rehabbing from a heel injury that forced him to miss the first couple of weeks of the season.
Of his 12 prior games on this day, Big Papi has collected 13 hits -- three of which were home runs -- and 10 RBIs.
Though no part of the starting lineup, Ortiz did take part in the day's festivities, receiving the ceremonial first pitch from actor Jake Gyllenhaal, and assisting Boston Marathon bombing victim Jeff Bauman from the field following the first pitch.
Craig Forde is a contributor to MLB.com. This story was not subject to the approval of Major League Baseball or its clubs.