Rodriguez, Smith nearing rehab stints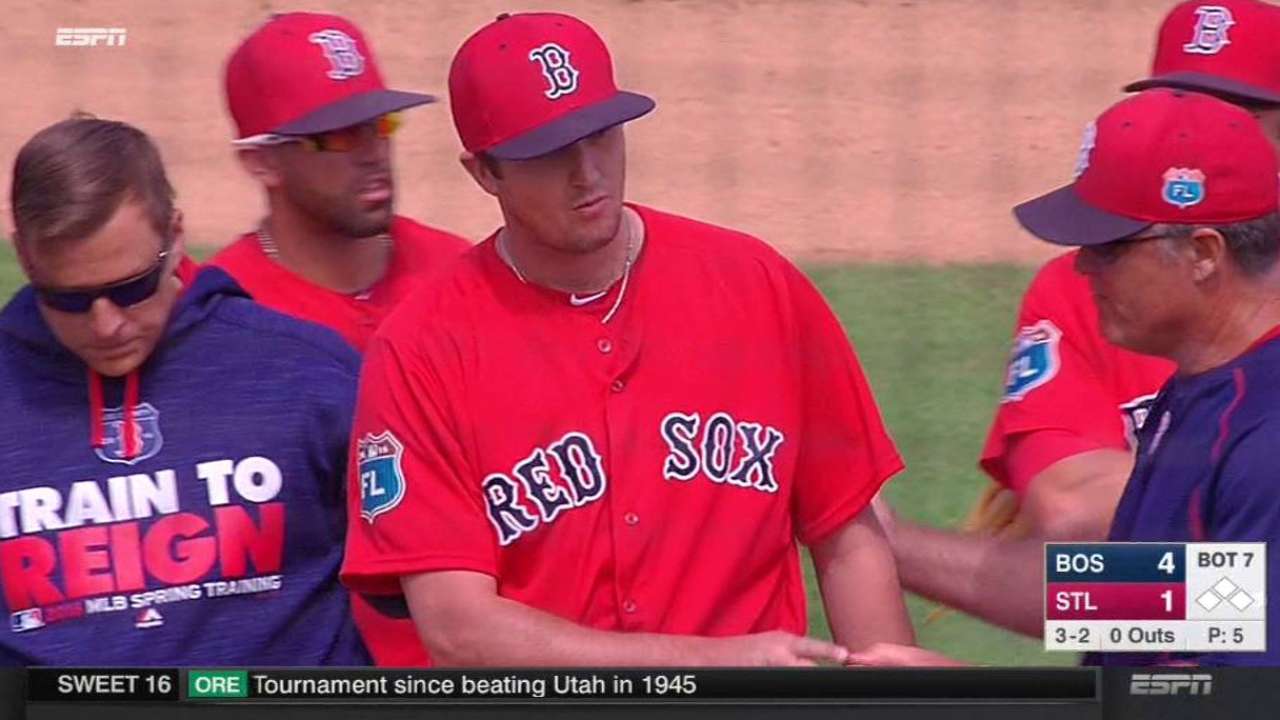 BOSTON -- Still trying to figure out the entirety of their pitching staff, the Red Sox will have eager eyes on Ft. Myers, Fla., this week as Eduardo Rodriguez and Carson Smith continue their respective rehab programs. Prior to the Red Sox's Monday morning tilt with the Blue Jays, manager John Farrell provided a status update on both.
Rodriguez was slated to throw 60-65 pitches in a simulated game on Monday, with his next step to be determined following the outcome.
"After Eddie comes out of today, whether or not he's ready to join an affiliate [for a rehab assignment] -- we're hopeful that he will -- but we'll reassess that once he gets through today OK," said Farrell.
Smith will pitch in a simulated game on Tuesday and continue with work scheduled for Thursday and Saturday as well.
Farrell stated that the next step for Smith would be to join an affiliate for a rehab stint as well before joining the Red Sox's bullpen.
"Once he returns to us, that clearly is going to deepen our bullpen," Farrell said of Smith.
Both pitchers suffered injuries in Spring Training -- Rodriguez a right knee injury and Smith a strained right flexor muscle -- that forced them to start the season on the disabled list.
Farrell also provided an update on third baseman Pablo Sandoval, who was in Pensacola, Fla., to have Dr. James Andrews look at the strained left shoulder that landed him on the DL last week.
"Once Andrews examines him, I know he and [Red Sox orthopedist] Dr. [Pete] Asnis will then collaborate and come up with a plan of action that we'll take with Pablo," said Farrell.
Sandoval was scheduled to rejoin the club on Monday evening to determine his next course of action.
Craig Forde is a contributor to MLB.com. This story was not subject to the approval of Major League Baseball or its clubs.