Cubs-Cards clash rekindled tonight on MLB.TV
Today's slate of games opened with the return of a deeply loved tradition in Boston, where the Red Sox hosted the Blue Jays as part of the city's Patriots' Day festivities, taking the field for a late-morning contest before which they honored victims and survivors of the 2013 Boston Marathon bombing.
Tonight on MLB.TV, we'll get to see the first 2016 installment of one of the great all-time and recent rivalries in the game. It's the classic Cubs-Cardinals renewal at Busch Stadium, with pitchers new to these storied franchises but no stranger to the National League Central.
John Lackey, who pitched for St. Louis last year, takes the hill for Chicago in the 8:09 ET start on MLB.TV. Mike Leake, who broke in with the Reds, goes for St. Louis. And let's not forget outfielder Jason Heyward, who's now on the Cubs but makes his first trip back to the city and fan base for which he played last year.
MLB.TV Premium returns with the same features as last year, but at $109.99, it is a full 20 bucks cheaper than the 2015 cost. This package has the best value and provides access to more than 400 devices and a free subscription to the MLB.com At Bat Premium app (a $19.99 value). It offers the best picture quality ever -- a new 60 frames per second -- for supported devices. Monthly signups for MLB.TV Premium are now underway as well for $24.99.
The new MLB.TV Single Team package is also now available as an $84.99 yearly subscription. You can watch a single team's live out-of-market games in full HD.
Meanwhile, in Philadelphia, the baseball world will again be able to tune into one of the most electrifying displays of pitching talent in the sport. Mets right-hander Noah Syndergaard, he of the 100-mph fastball and 95-mph slider, will face the Phillies at 7:05 p.m. ET.
Syndergaard has allowed a total of 12 batters to reach base in two starts this year, and he has struck out 21 batters in 13 innings. Last Tuesday, he topped out at 101 mph against the Marlins while striking out 12.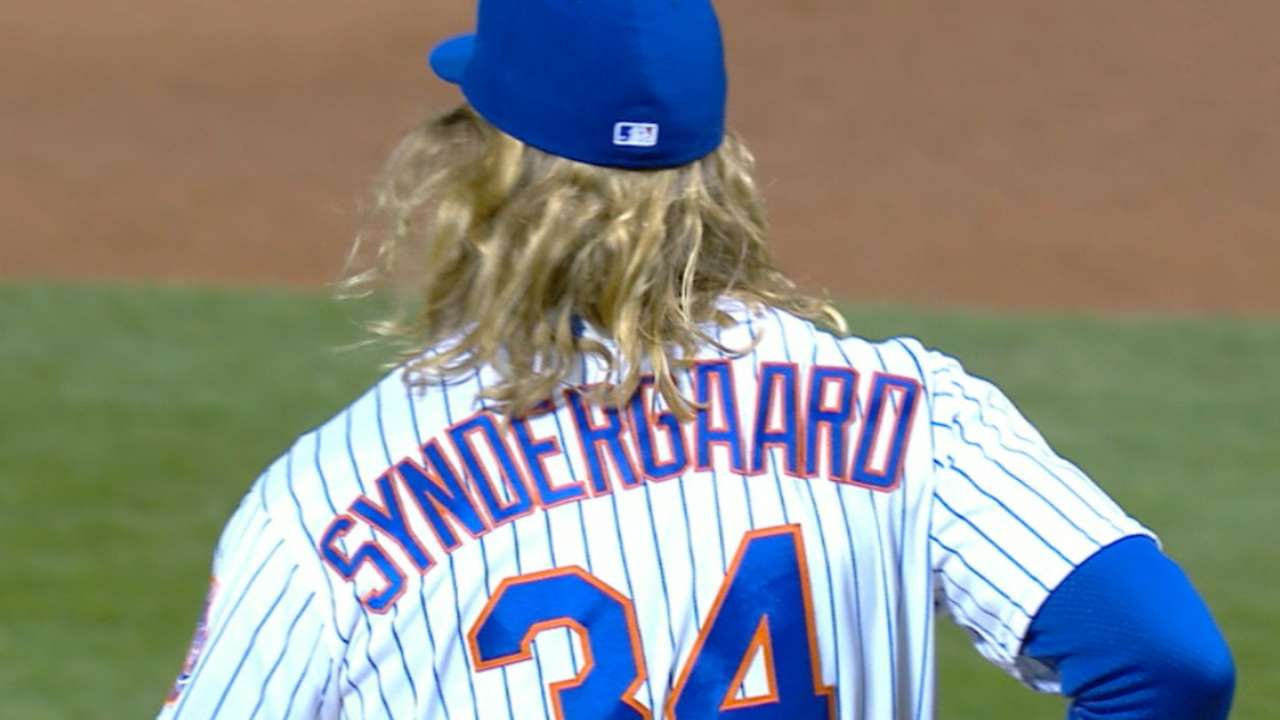 "My gosh almighty, he was tremendous," Mets manager Terry Collins said after that outing. "He did exactly what you wanted. He got us to the eighth inning. We just couldn't put anything on the board for him to work with, but he was outstanding."
Syndergaard's opponent that night, young Miami ace Jose Fernandez, will be in action tonight, too, and he'll have to go up against one of the hottest hitters on the planet in Nationals slugger Bryce Harper. The 7:10 ET game at Marlins Park is just another facet of a do-not-miss day.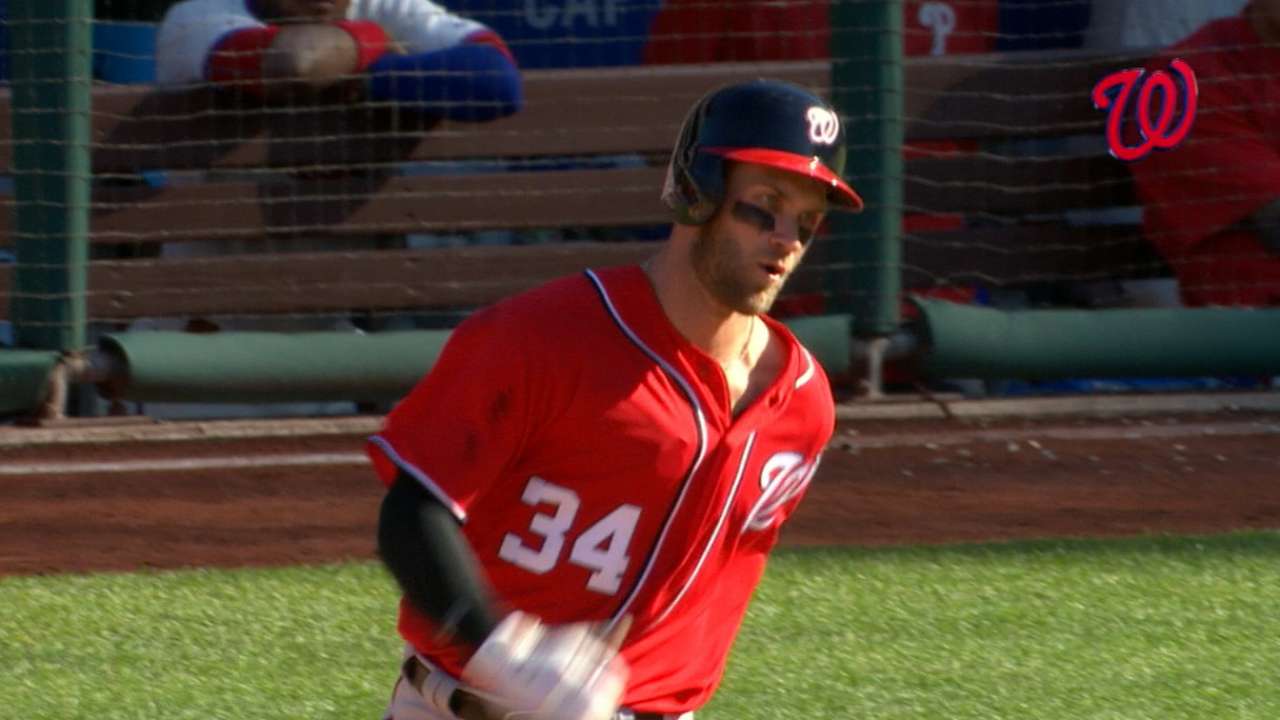 "I just want to win," said Harper, who has homered in four straight games. "I want to have good at-bats and do the things we can to get runs on the board. I try to take my at-bats one at a time and know that I could get up in a big spot and something may happen."
Plenty will happen on a marvelous day in baseball. The world will be watching.
MLB.TV Premium subscribers get the Mosaic View -- split screen or quad, available on PC or Mac only. That always comes in handy, especially when scoreboard-watching looms. MLB.TV Premium and MLB.TV Single Team subscribers both enjoy HD and both will get real-time highlights and player stats automatically loaded moments after they occur (only for the game you are watching with MLB.TV Single Team, and for all games with MLB.TV Premium).
Doug Miller is a reporter for MLB.com. This story was not subject to the approval of Major League Baseball or its clubs.