What's Next: Rivalries renewed for 2016
Cubs-Cards, Rangers-Astros square off for first time this season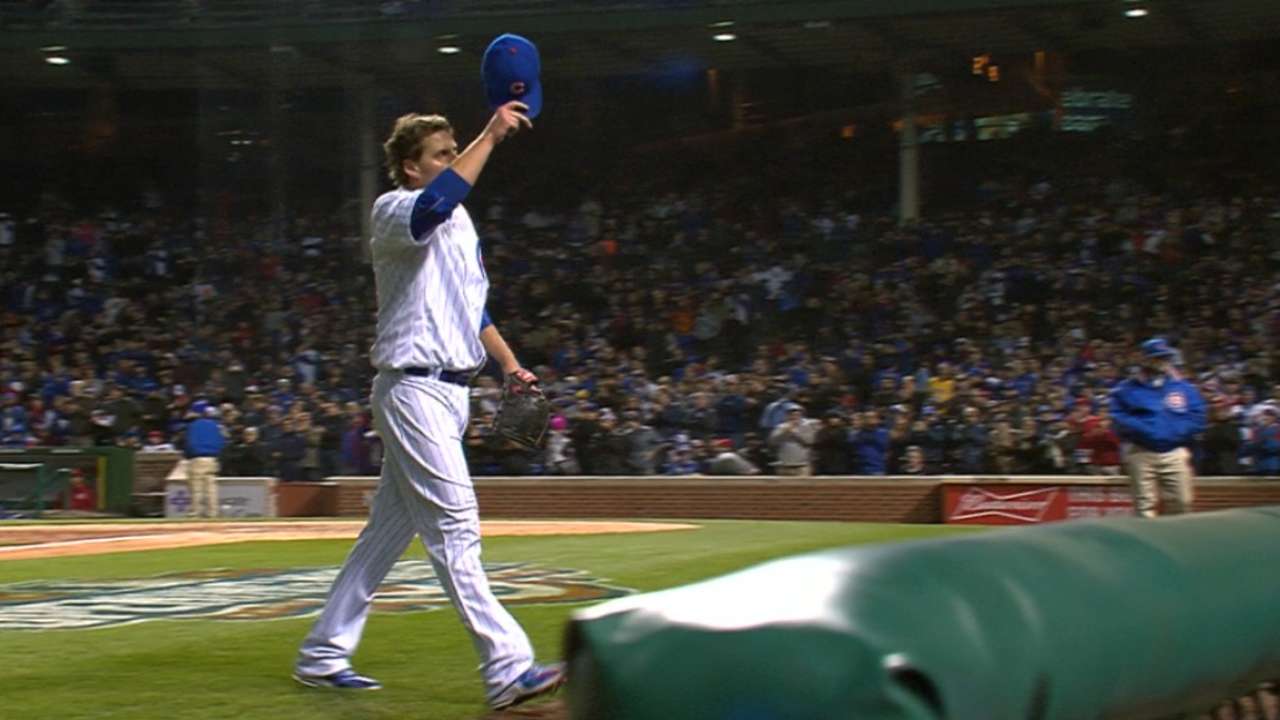 April is moving like a freight train in Major League Baseball.
In the week ahead, the prefix goes from "mid-" to "late" in this crucial first month of the 162-game grind. Statistics are magnified by the small sample size of games, sure, but they're also getting more reliable with each inning and high-leverage at-bat.
What's next? Bitter rivalries and quite a few happy returns. That's what.
Storylines abound this week with the first meeting of historic rivals, the Cubs and Cardinals in St. Louis starting today, and the Texas two-step of Astros vs. Rangers at the same time.
Those matchups have been intriguing of late, with the Wild Card Cubs knocking out the National League Central champion Cardinals in the 2015 NL Division Series, not to mention the musical-chairs free-agent signings of former Cardinals John Lackey and Jason Heyward by the Cubs.
Texas and Houston will be in a Lone Star State of mind as the top two finishers in the American League West a year ago go at it for the first time in 2016.
The defending AL East champion Blue Jays will get after it in a set beginning Tuesday in Baltimore against the Orioles, who have gotten off to a hot start thanks to a power-packed lineup and a pitching staff that has been getting the job done early in the season.
The improved Detroit Tigers will test their April AL Central mettle against the Royals, who bested them in the division last year en route to a World Series championship.
Meanwhile, clubs around the league will be looking forward to this week as they try to get healthy.
The Indians could get back one of the better outfielders in the AL in Michael Brantley. Brantley, who has been on the disabled list while recovering from offseason right shoulder surgery, could be back later in the week.
"He's getting pretty close," Tribe manager Terry Francona said.
The same can be said for game-changing players such as Kansas City speedster Jarrod Dyson (oblique), Pirates infielder Jung Ho Kang (knee) and Rockies starter Jon Gray (abdomen).
All are progressing and could either be back in the big leagues or on rehab assignments in the week ahead.
Doug Miller is a reporter for MLB.com. Follow him on Twitter @DougMillerMLB. This story was not subject to the approval of Major League Baseball or its clubs.